Alex Albon, who debuted as a Toro Rosso driver in the 2019 Formula One season, has opened up about his hardships at Red Bull Racing after being propelled midway through his rookie season. Albon was promoted to Red Bull 2019 mid-season after a good spell with Toro Rosso, replacing Pierre Gasly. Nevertheless, he struggled to keep up with his teammate, Max Verstappen, and found it difficult to adjust to the vehicle designed for the Dutchman's driving style.
Albon claimed in a column he wrote on the Players Tribune that he found driving the Red Bull Racing RB16 tough due to the car's oversteer-y characteristics, which were designed to cater to Verstappen's driving style. Albon remarked that he often thinks about his first two years in F1, which "feels like this weird dream almost."
According to Albon, the car was developed in a unique fashion around the lead driver, Verstappen. He said Verstappen's driving style is a very distinct style of driving, and he prefers the vehicle set up in a way that many drivers find difficult to match. "Of course, you can tinker and tweak your own car, but just the Red Bull in general is suited to Max's style," Albon said.
Discover: Max Verstappen rubbishes claims that Red Bull only develop F1 cars according to his liking
Alex Albon struggled to cope with Verstappen's unique driving style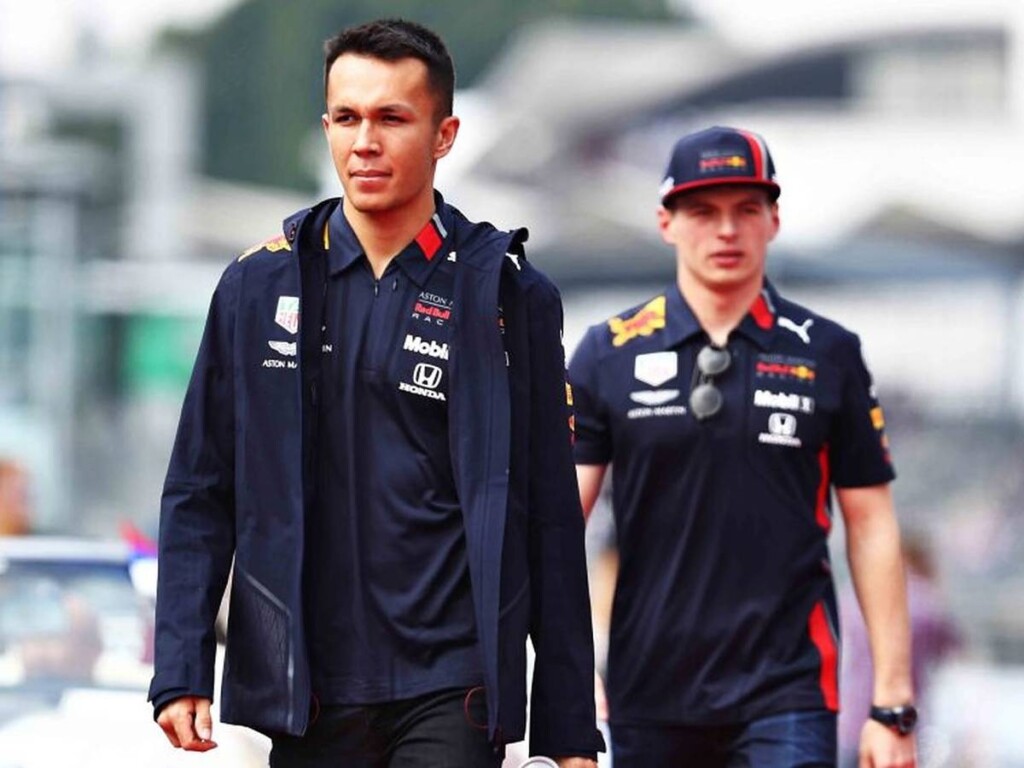 Albon went on to compare the car's front-end sensitivity to playing Call of Duty on the maximum sensitivity setting, where even a minor input on the joystick results in tremendous movement of the character."When I got into the Red Bull…I mean there was so much nose on the thing that if you blew on the wheel the car would turn," he said.
Albon was also quick to clarify that he was not attempting to disparage Red Bull Racing or Max. He remarked that he knows why the car was designed around Verstappen's driving style, and he believes Verstappen is one of the best drivers of all time."But he has a very distinct style of driving, and he likes the car set up a certain way that's hard for a lot of drivers to sync up with," Albon explained.
Albon struggled in the 2020 season. He continually fought with the mid and upper midfield. At the same time, the Dutchman was busy fighting the Silver Arrows and collecting podiums and victories for the squad. The RB16 had a rear that was unstable and had too much pointiness, making it difficult for Albon to adapt to its nature by changing his driving style. "When I got in the car and had a few sessions under my belt, I thought of Pierre. 'I get it. I get it, mate'," he added, referring to his predecessor, Pierre Gasly, who was also demoted to Toro Rosso after struggling to keep up with Verstappen.
Albon's struggles ultimately led to his departure from Red Bull Racing, and Sergio Perez for the following season replaced him. He served as a reserve driver for the team in 2021. However, he had his comeback to the sport the following season, in 2022, as a Williams Driver. He stated, "I'm still young, and I'm still learning. And there are still things that I need to improve on as a driver. I know that I have what it takes to be successful in this sport, and I'm determined to prove it."
The Thai Driver is preparing to begin his fourth season in Formula 1, and second as a Williams Driver. This season, he will be teamed with one of the two rookies, Logan Sargent. He will be looking for yet another successful season with the squad. Albon's open disclosure of his difficulties highlights the mental and physical challenges of F1 racing, as well as the necessity of perseverance and tenacity in the face of adversity.

In case you missed it: