The 2022 F1 season has come to an end and it also marks the end for a few drivers as they will not be on the grid next season, notably, the legendary Sebastian Vettel. The German announced his retirement by the end of the season and the fans nevertheless, are devastated to see him leave the sport of F1.
The Aston Martin F1 team as a tribute to Vettel, for his impeccable service over the years, displayed a picture of him celebrating his first and only podium with the team on his wheel. The picture was their heartfelt way of saying goodbye to the 4-time world champion that has influenced the sport of F1 for so long.
Vettel earned a points finish on his last race helping the Aston Martin equal Alfa Romeo in the constructors' championship – squeezed out a point, finishing 10th. It was a wonderful last race for him and the fans were pleased by his performance and voted him the driver of the day. There is no question about the 35-year-old German's impact in F1.
Also Read: "I know what to do. Leave me alone" – Charles Leclerc channels his inner Kimi Raikkonen as he orders his race engineer to stop talking during the Abu Dhabi GP
F1 Reddit reacts to Aston Martin's tribute to Sebastian Vettel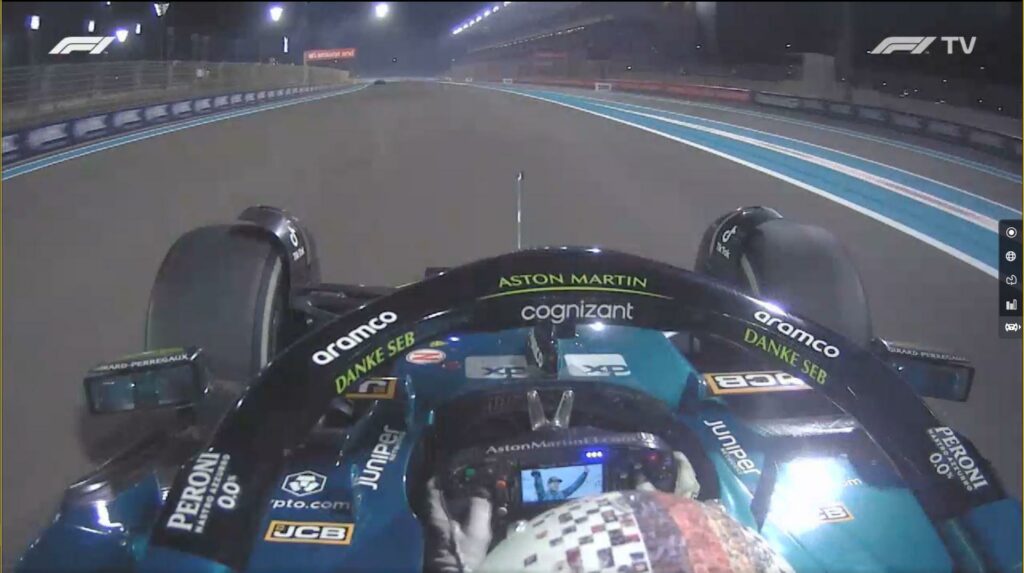 Aston Martin decided to give a little gift to Vettel as they bid him goodbye and wished him the best of his luck on his retirement, they showed a picture of him celebrating his podium with Aston Martin last year on his wheel after he finished his race. F1 fans took to Reddit and reacted in many ways to this gift given by the team.
People in the comments section said, "I don't care about celebrities a lot but this shi*s so f**king sad. Hate how much I love this man. Gonna miss him so much," and, "This was emotional. Thank you Seb for everything!"
Other users commented saying, "This team has had him for a few years, yet they respect him more than Ferrari ever did," and, "They probably installed this during that long pitstop. Can't say it wasn't worth it though."
The fans and the drivers on the grid are devastated to see Seb leave the sport of F1. He is considered one of the greatest drivers to have graced the sport and is the youngest world champion in F1 history. Many have been praying for him to make a comeback in the years to come but there is little hope for that currently.
Also Read: "I know you like me from behind," Max Verstappen leaves a cheeky message for Seb prior to his final race and the fans are all for it
Also Read: "Sometimes it might be difficult to understand," Sebastian Vettel on Mick Schumacher losing his seat in F1