Carlos Sainz, the Ferrari F1 driver, has made it known that despite the team's troubles so far in the 2023 F1 campaign, he has his full trust in them to keep improving the SF-23. He ardently believes that the Maranello-based team has all the tools to become a nuisance for the front runners.
Carlos Sainz ended his exploits in P5 at last week's Spanish GP, but his teammate was seen having difficulty making his way up on the grid. While shedding light on Charles Leclerc's woes, he said, "Last year we would have made it back to the top four, top five starting from pit lane. This year the field is tighter and it's more difficult to make your way through."
The Spaniard has somewhat stressed the Achilles heel of the Fred Vasseur-led team and thinks the tighter grid of 2023 has made it difficult for Ferrari to make its way through the F1 midfield. This problem of Ferrari was very much on show during the Spanish Grand Prix, where Leclerc found it incredibly hard to make moves on teams like Alfa Romeo, AlphaTauri, and the Alpine F1 team.
The Italian team's troubles are also evident from the position they currently have found themselves in. As things stand, Ferrari is fourth in the Constructors Championship with only 100 points. Its last year's rival, Red Bull, is comfortably leading the chasing pack with a huge margin.
Discover: Nico Hulkenberg urges Haas F1 team to focus on their race pace following a disastrous Spanish GP
Carlos Sainz wants more performance output from the SF-23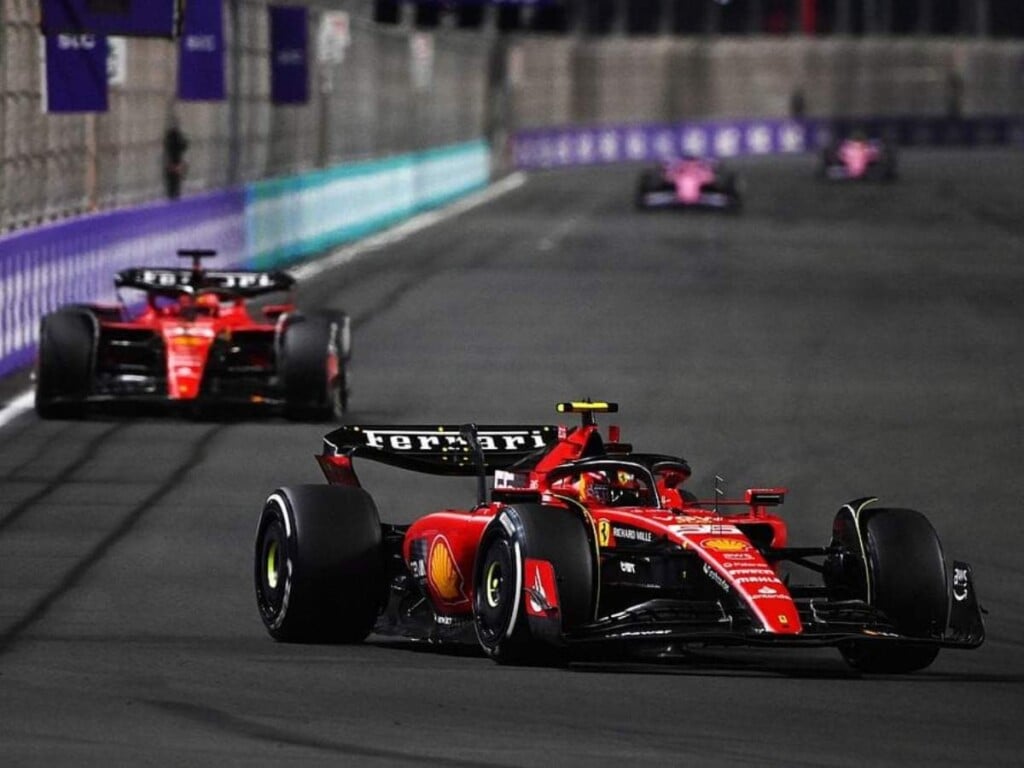 While the Ferrari F1 team is trying to find solutions to its 2023 problems, Carlos Sainz hopes the team can develop them soon. "[There is] work to do, analysis on this package. I trust that what we did is the right direction; now we need to start addressing our weaknesses with the bouncing, with the high-speed."
He further adds, "With this new package and direction, hopefully we can start bringing performance." The 28-year-old has made it known that he has his full faith in the abilities of the engineers at Ferrari and is optimistic about getting a better car for the upcoming races of the ongoing Formula 1 campaign.
Ferrari is currently 34 points behind Aston Martin in the Constructors Championship and will get an opportunity to close the gap at the Canadian Grand Prix. Charles Leclerc and Carlos Sainz are prolific young drivers, and with the right weaponry underneath them, they would surely be able to challenge the lights of Aston Martin and Mercedes.
In case you missed it: