Charles Leclerc has gotten a rough start in the 2023 F1 season. Scuderia Ferrari has dropped the pecking order, forcing the Monegasque driver to trail behind rivals. The 25-year-old has also been struck with reliability issues and a 10-place grid penalty. Subsequently, Leclerc is not optimistic about repeating the stellar 1-2 finish at the 2022 Australian GP this time.
During the Thursday press conference, Charles was asked about reflecting on last year's race win. The Ferrari driver acknowledged the fond memories from the race. But realistically, Charles Leclerc agreed that the situation had changed this season. He replied, "Yeah, good memories. But we are already looking… for this year, we are not coming into this race in the same situation as we were last year, I think."
The 25-year-old admitted that the team has fallen behind this season. Although, Maranello is working extensively on closing the gap with rivals. Charles Leclerc continued, "Clearly, our performance is not as good as last year. But we are working massively to try and come back at the front."
Moreover, the Monegasque recalled the good times in the Ferrari camp over his race win at Albert Park. When he returned home in first place with Carlos Sainz in second, this was the team's second 1-2 of that season. Charles Leclerc stated, "Last year's are good memories, as we can see on the images now. Everybody was really happy."
Discover: 7 most dangerous Formula 1 tracks in history
"I don't think there will be any miracles," Charles Leclerc on the Australian GP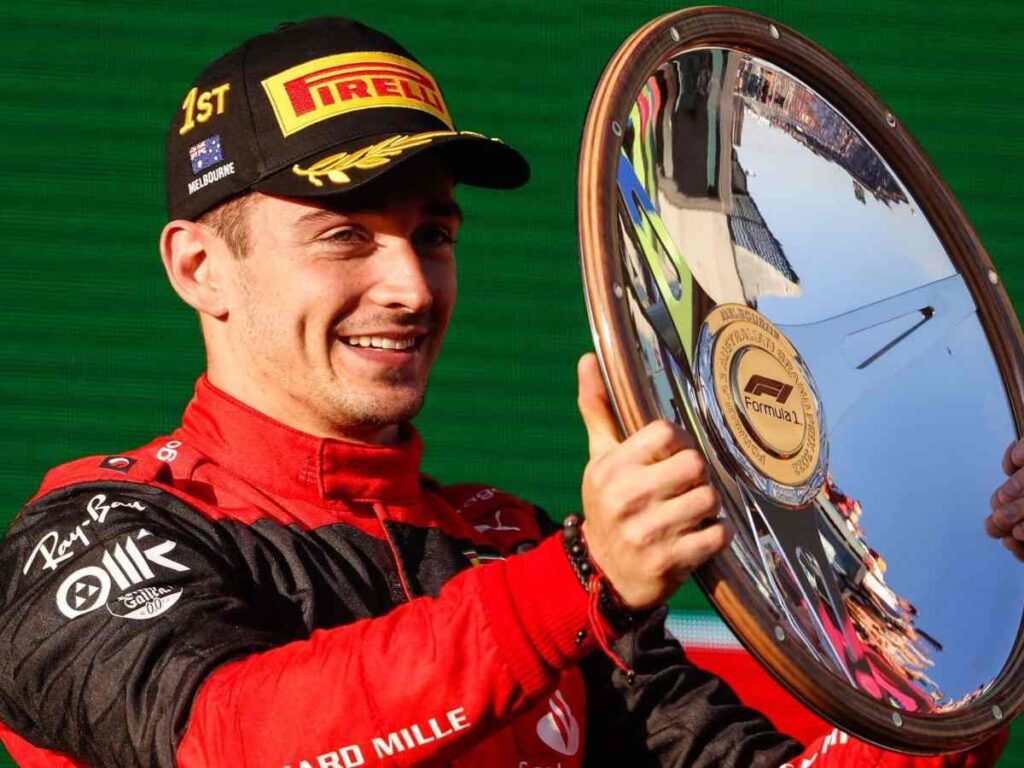 The Ferrari driver was adamant that the Scuderia would push to its limit to get the best result possible. He said, "But again, we are fully motivated to be back in the front, we know where we need to work on." Unfortunately, the 25-year-old declined the chance of a race win. Charles Leclerc mentioned, "I don't think there will be any miracles for this weekend." Red Bull drivers, Max Verstappen and Sergio Perez the favorites for the race this year.
The Monegasque was optimistic about the in-season development of the car. Ferrari will be looking to capitalize on the three-week-long interval between the Australian and Azerbaijan GPs. Charles Leclerc concluded, "But after that, we've got a three-week break, and we'll try to use it in the best way possible in order to bring upgrades as quickly as possible on the car."
Thus, Charles Leclerc is not looking for a race win at Albert Park this year. The 25-year-old has acknowledged that there is work to be done for the team to reach to the point of fighting for victory. However, Charles is hopeful that Ferrari will be successful over the course of the season, with the rapid development of the SF-23 on the cards. It will be interesting to see how things shake up for the Monegasque driver.
In case you missed it: