| | |
| --- | --- |
| Name | Carlos Sainz Jr. |
| Age | 28 |
| Occupation | Formula 1 Driver |
| Net Worth | $47 Million |
| Salary | $12 million |
| Marital Status | Not Married |
| Nationality | Spanish |
| Residence | Spain |
Last Updated – January 15, 2023
Carlos Sainz Vázquez de Castro, otherwise known as Carlos Sainz Jr. or simply Carlos Sainz, is of the most popular Formula 1 drivers of the current pack. He currently drives for Ferrari, with his contract running until the end of 2024. He is sometimes also counted among the 'potential world champion' group, and this will certainly be his main goal for the 2023 season.
2022 was certainly not a perfect year for Sainz, but he still ticked off a few boxes – his first pole position and win, both at the British Grand Prix. He also showed some improvement in his pace as the season progressed, so he could certainly be in the mix. Owing to his potential world champion status and his popularity, you must want to know more about the Spaniard. If you want to Carlos Sainz's net worth – we've got you covered.
Carlos Sainz Net Worth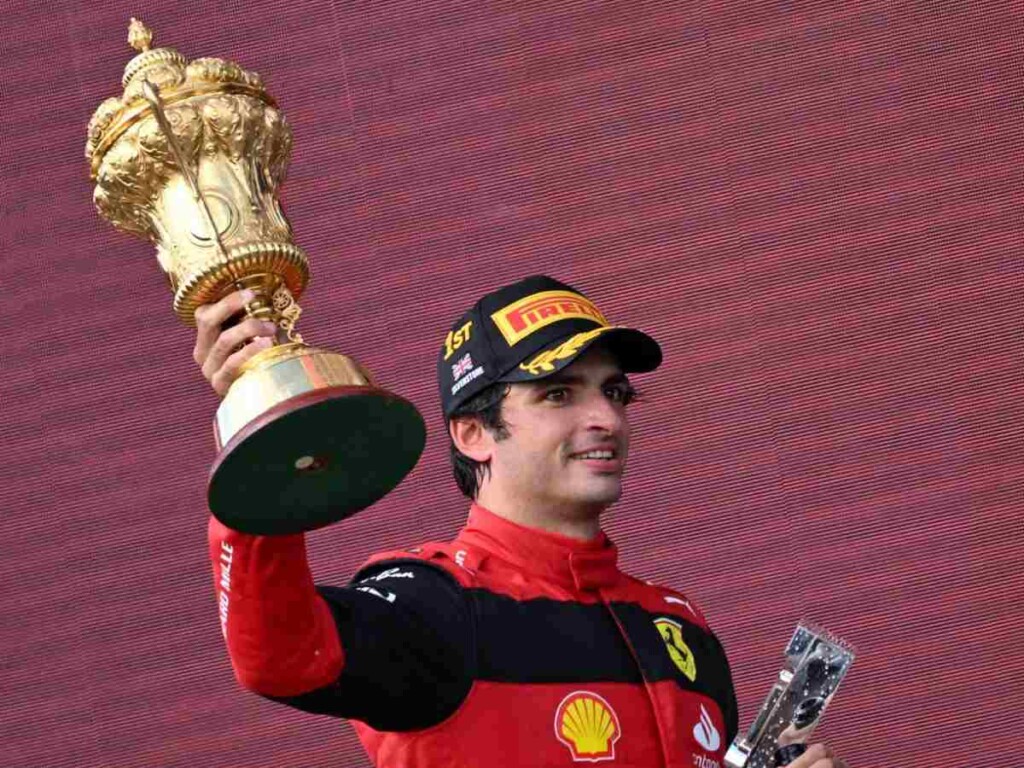 It is safe to say that Carlos Sainz is among the finest drivers of the new generation in Formula 1 and has shown his potential repeatedly. Hard-working, meticulous and diligent, any team would be lucky to have him. No wonder Ferrari snatched him up when the chance came. Sainz has a reported net worth of about $47 million, according to MARCA. His net worth comes from his Formula 1 salary, in addition to his endorsements.
Carlos Sainz Formula 1 Salary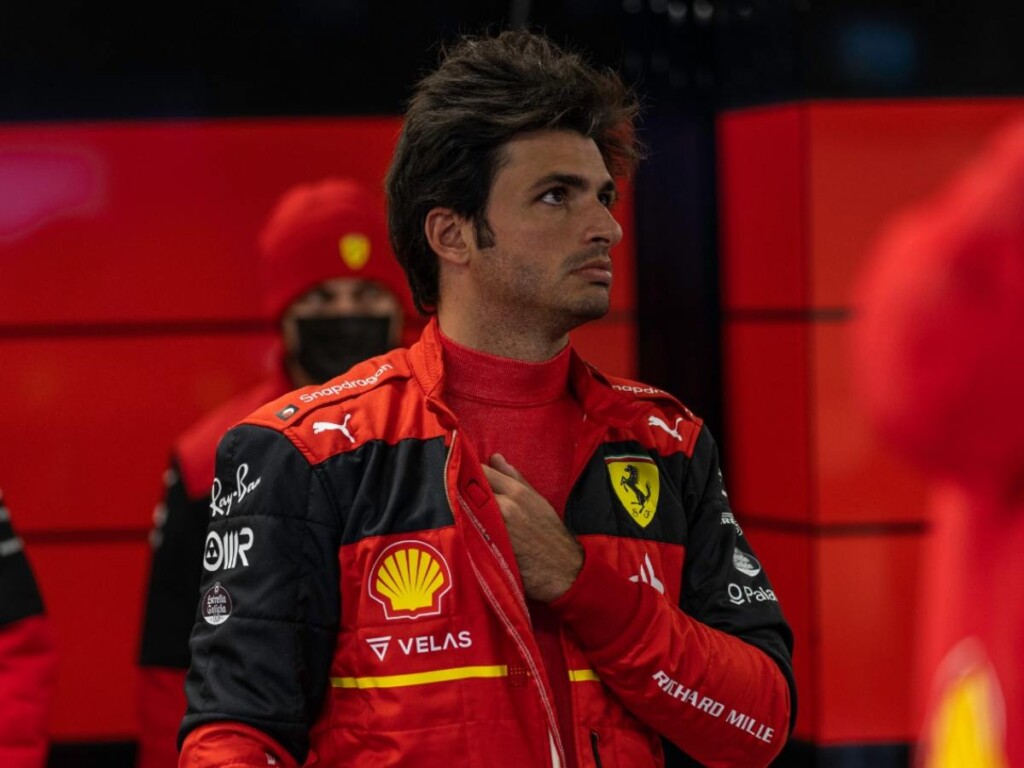 Carlos Sainz joined Scuderia Ferrari on a two-year contract from the 2021 season, partnering Charles Leclerc and replacing four-time world champion Sebastian Vettel. The Spaniard joined Scuderia on a 2-year deal expiring at the end of the 2022 season. This deal was reportedly worth about $8 million a year. In April of 2022, he signed another two-year contract extension, which will keep him at Ferrari till the end of the 2024 season.
Ferrari is one of the richest and wealthiest teams on the current grid. While the scrutiny at Ferrari is also great – especially in Italy, any driver who joins up with them is sure to take home a good paycheck. Carlos Sainz is no different, and his current deal reportedly fetches him around $12 million, according to Il Corriere Dello Sport.
Carlos Sainz Endorsements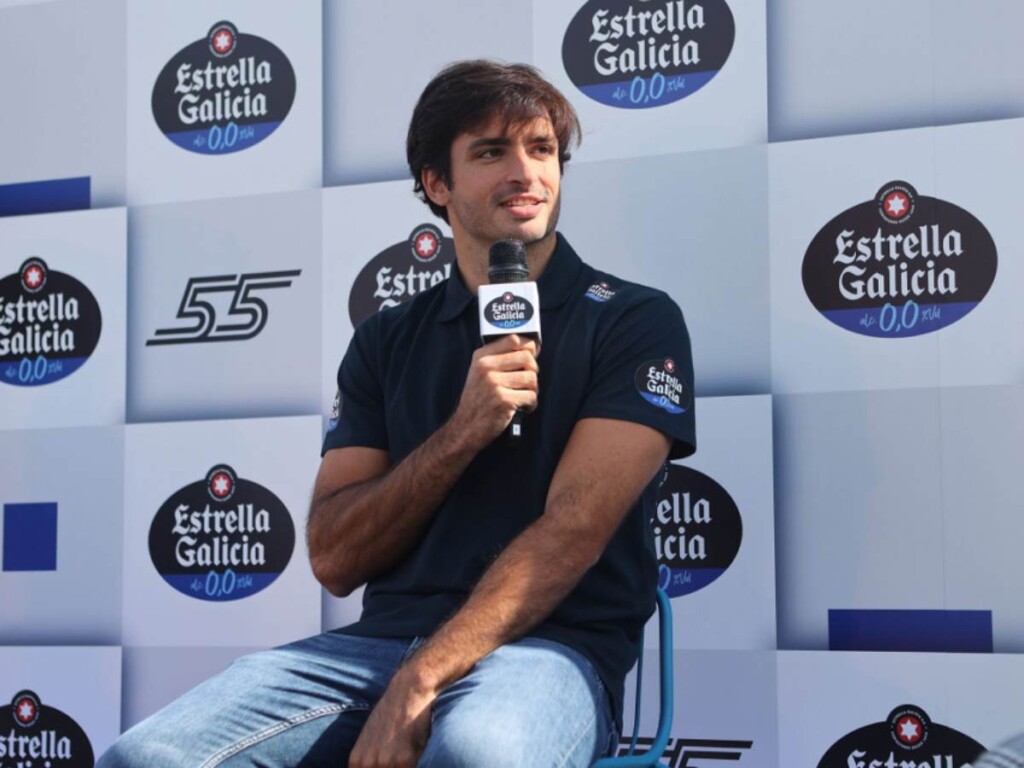 Carlos Sainz is clearly a likable persona, as evidenced by his large fanbase. He surely gained a lot of his fans during his McLaren days, when he partnered with Lando Norris. Their 'ship' was known as 'CarLando'. Videos of it still surface from time to time. Now at Ferrari, his popularity continues to grow. All thanks to his rising popularity, Sainz has a number of sponsors to his name.
Carlos has endorsement deals with Estrella Galicia, a Spanish beer company. Their partnership with Sainz began in 2013. After all, Carlos Sainz is more of a household name for F1 lovers back in his homeland. Additionally, he has other sponsors including PlayStation, Schuberth (a racing helmet company), and of course, Ferrari.
Carlos Sainz Girlfriend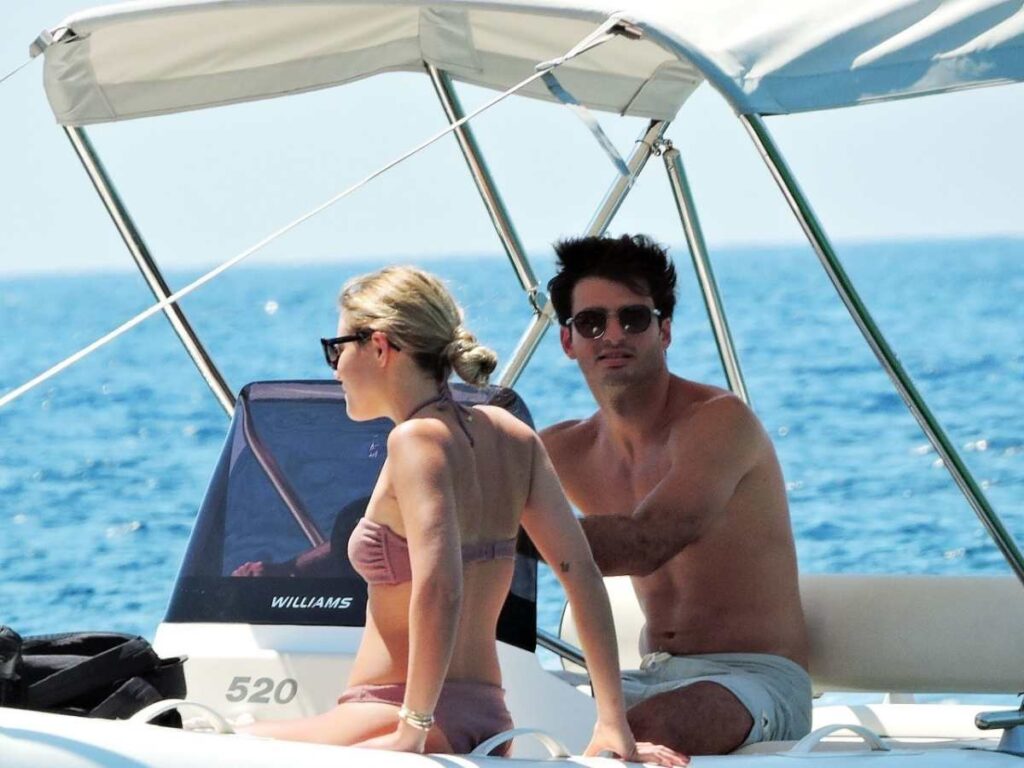 Carlos Sainz Jr is most probably dating 27-year-old Isabel Hernaez. As per The Sun, Hernaez has a degree in Bilingual Journalism and currently works as a press officer. As of 14 January 2023, she has over 177K followers on her Instagram account. She also hosts da 'Esta de Moda' podcast. The two are clearly very private about their relationship – Hernaez's Instagram does not feature any images of Sainz and vice versa.
Carlos Sainz Charity Work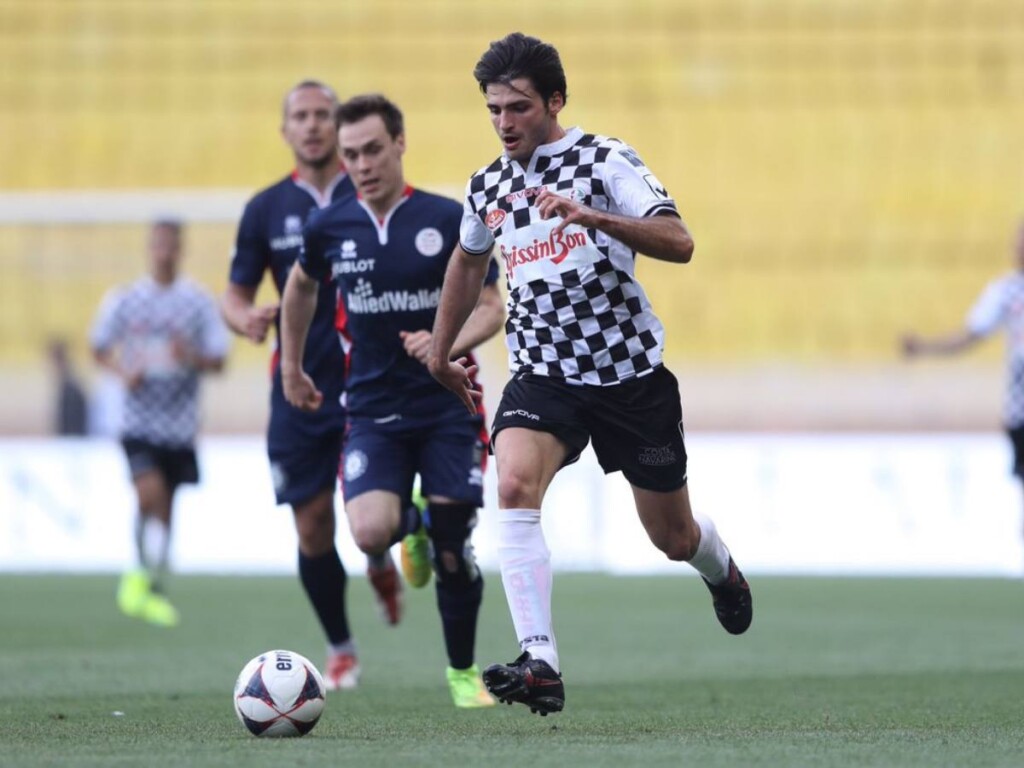 Carlos Sainz Jr has participated in charity football matches regularly, raising money for a whole host of charities. In 2022, he participated in the annual WORLD STARS FOOTBALL MATCH in Monaco. The funds collected from the match go towards helping underprivileged children across the globe. The Spaniard is involved with Juegaterpia, a foundation meant to bring some light to the lives of children battling cancer.
Speaking about his work with the organization with The New York Times, Sainz had said: "What these kids go through is extremely tough for me to digest and to accept, and extremely tough to understand how life can be so mean in some regards. Since I met the guys in Juegaterapia, we have found ways to try and make the time where a kid who is going through cancer – and it doesn't matter if it's terminal or not terminal – is as fun and as light as possible."
Related:"I felt like Real Madrid": Carlos Sainz emulates his favourite football team in a fundraising match in Monaco
Carlos Sainz House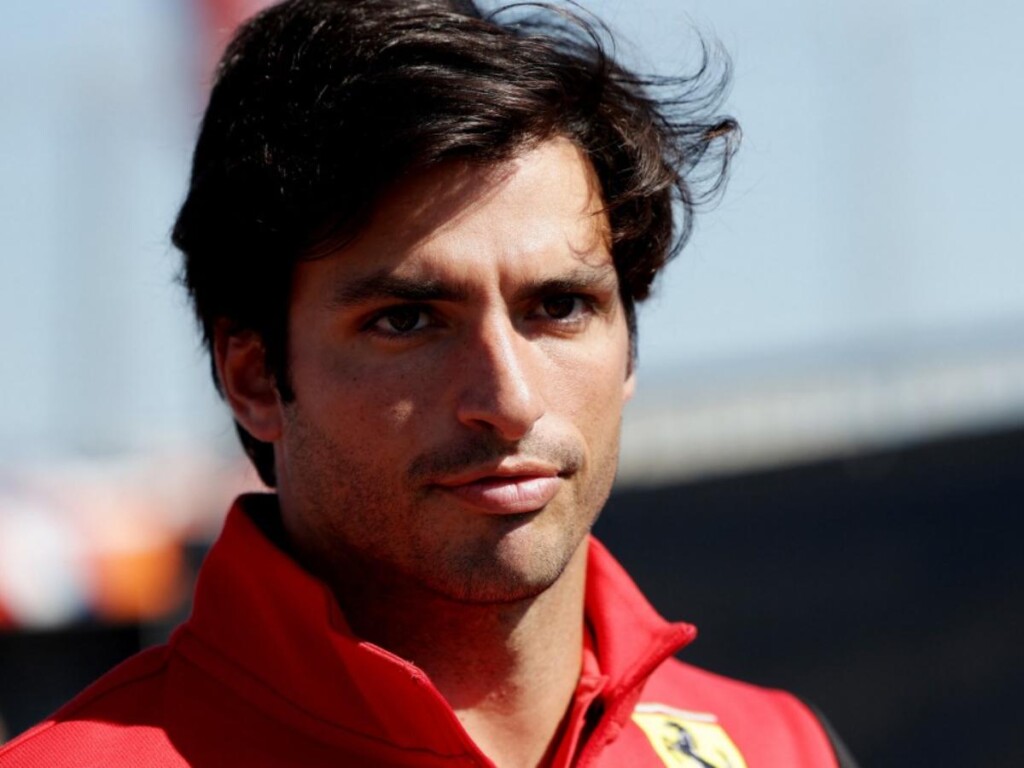 Carlos Sainz lives in Spain, in what one can only assume is a very luxurious house. The Spaniard is a native of the capital city of Madrid and his permanent residence is said to be there or thereabouts. In an Instagram post before the 2021 British GP, Sainz used the words: "Back home in Italy for some rest after an intense triple header." so it's safe to assume that he has a place to live in Italy, probably near Maranello – where Ferrari are headquartered. The exact details of his homes are not known.
He has experience of living in many different places – As per Formula1.com, The Spaniard lived in London during his Toro Rosso and Renault days, later moving to Woking, close to the McLaren factory following his move to the British team.
Carlos Sainz Car Collection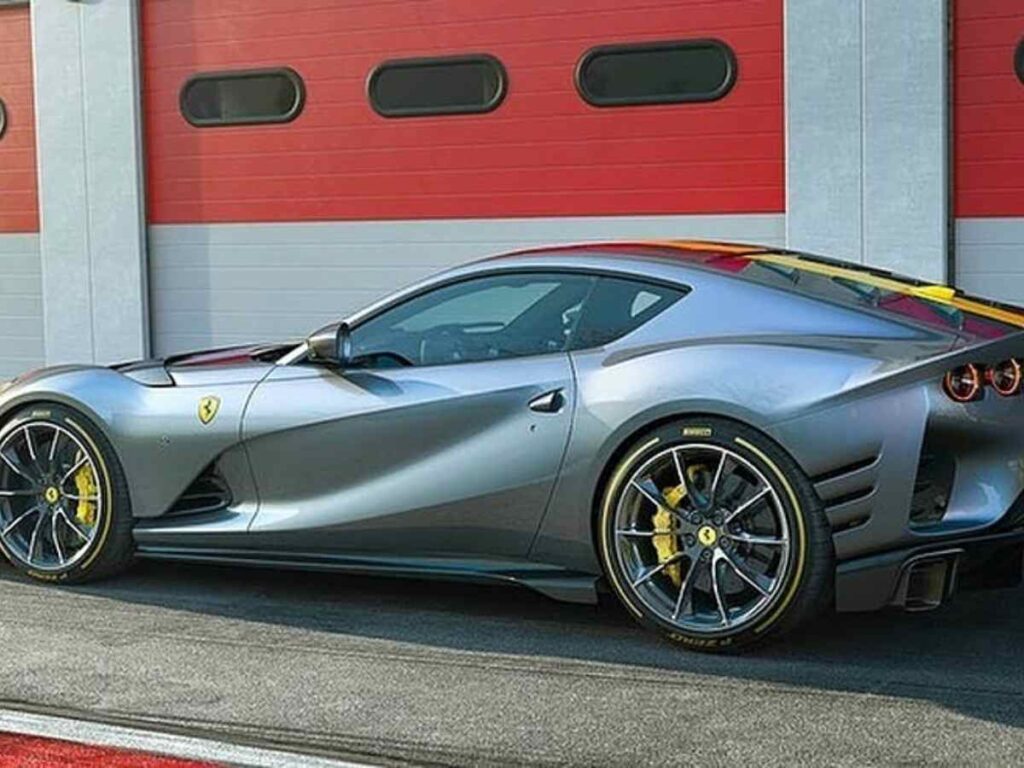 Among the cars that Carlos Sainz owns is his trusty Volkswagen Golf GTI, which he'd said he 'still drives around' at a press conference for the 2016 Hungarian Grand Prix. Since that day, Sainz has obviously upgraded his collection – which now includes a McLaren 720S, a 600LT Spider, and also a Ferrari Roma, according to Slash Gear.
But the crown jewel of his car collection is clearly his recently acquired and fully customized Ferrari 812 Competizione. It even has his nickname engraved on it – 'Smooth Operator'. The price for a normal 812 Competizione is easily upwards of half a million dollars, so while we don't know the exact value of Sainz's new car – it's definitely worth a lot.
Who is Carlos Sainz?
Carlos Sainz is a Formula (F1) race driver, currently with Ferrari.
What is Carlos Sainz's Net Worth?
As of 2022, Carlos Sainz has an estimated net worth of $47 Million.
What is Carlos Sainz Formula 1 salary?
Carlos Sainz fetches an annual salary check of $12 Million from Ferrari
Who is Carlos Sainz's teammate?
Charles Leclerc is Carlos Sainz teammate.
Who are Carlos Sainz's parents?
Carlos Jr. is the son of his namesake, two-time rallying world champion Carlos Sainz Sr., and Reyes Vázquez de Castro. The two married in 1992.
How old is Carlos Sainz?
Sainz is 28 years old.
Who is Carlos Sainz dating?
Sainz is most probably dating Isabel Hernaez, according to many rumors.
Where does Carlos Sainz live?
He currently lives in his hometown in Spain.
Is Carlos Sainz better than Max Verstappen?
Max Verstappen and Carlos Sainz were teammates during their time at Toro Rosso during the 2015 season. Since that time, Verstappen has won two world championships, while Sainz only took his first victory last year. But there is still a lot of time left in their careers, and they may be battling each other in 2023.
Who sponsors Carlos Sainz?
Carlos Sainz is sponsored by Estrella Galicia, PlayStation, Schuberth Helmets, and Ferrari.
Related: Why is Carlos Sainz called 'Chilli' – despite not being a fan of spicy food?