Charles Leclerc started from pole for the Las Vegas Grand Prix ahead of World Champion Max Verstappen. Into turn 1, Max Verstappen went down the inside but missed the apex due to no grip on the track. Leclerc was pushed off by the Dutchman who managed to take the lead into turn 1.
Verstappen took a penalty for the incident, with the alternative consequence being returning the lead to Charles Leclerc. The 3x WDC took the 5-second penalty in the pits instead of switching spots with Leclerc. The Monegasque driver felt that giving the lead back to Leclerc was the better decision in the situation, as tires are easier to conserve while in the lead with free air.
I just think that in those kinds of situations, it would be better for the FIA to ask to give the place back, because I think there's quite a bit of an advantage to take care of tyres when you have free air.

Charles Leclerc, as reported by autosport.com
Leclerc eventually lost out anyway after an unfortunately timed safety car. Both Red Bull drivers hopped on fresher tires and won the strategy battle. Leclerc was passed by both Sergio Perez and Max Verstappen, though he managed an incredible last-lap overtake on Perez for second.
Charles Leclerc reveals the overtake on Sergio Perez was premeditated
Charles Leclerc was dropped back to third place by the two Red Bulls after they pitted for newer hards under the safety car. A vulnerable Leclerc could not do much, and a mistake on top of that meant he was only third behind Sergio Perez.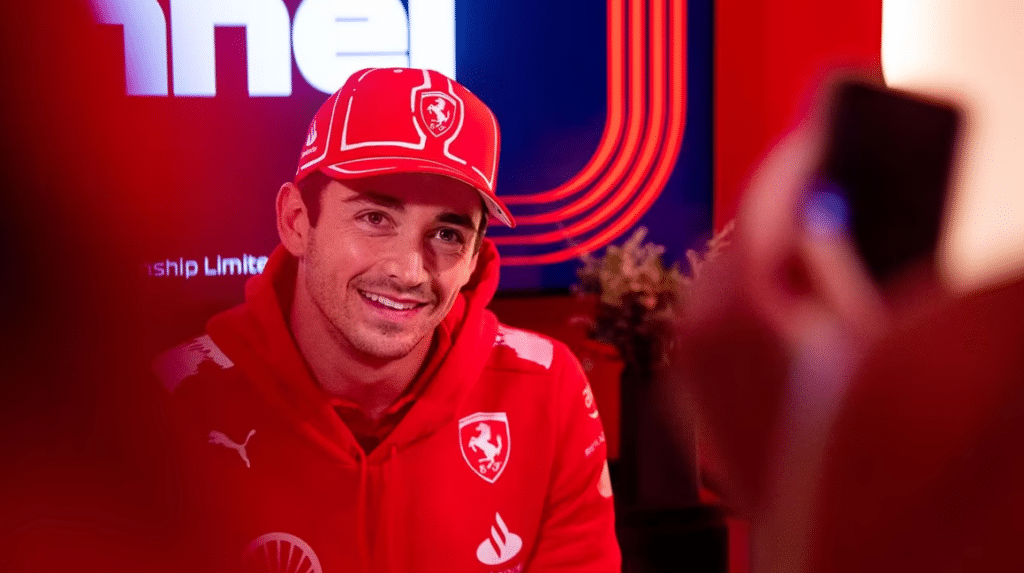 Leclerc did not give up, though, and stayed within the DRS range of Perez for as long as he could. On the final lap of the Las Vegas GP, Leclerc dived down the inside to take second place where he finished the race. The Ferrari driver revealed that Perez was being cautious on the brakes because of an earlier mistake, allowing Leclerc to overtake. Leclerc said:
I also had in mind that Checo had done a small mistake four or five laps before, so I knew he was being cautious a little bit on braking. In the second to last lap, I started to recharge the batteries in order to get ready for that last lap and it worked out.
Charles Leclerc's move on Sergio Perez marked the second time in a row that the Mexican driver got passed in the top 3 on the last lap. Last time around in the Sao Paulo GP, Fernando Alonso fended off Sergio Perez after an earlier overtake, finishing ahead by just 0.053 seconds.
In case you missed it: