After some very public exits from the biggest sports events in the world, Russia is making a comeback into the international sports scene–and motorsports is not an exception to this. The unnecessary war that the Russians waged against Ukraine in the first part of 2021 under the leadership of their President Vladimir Putin, resulted in massive impacts whose tremors were felt in all walks of life, even sports. And as a show of protest, many of the sports teams let go of their Russian employees during that time.
Taking a similar step, all the F1 fans found the American team Haas drop one of their biggest sponsors, the Russian fertilizer-producing company Uralkali, and one of their recruits Nikita Mazepin. Mazepin's dismissal was followed by some grave discussions as the Russian said he was not paid the promised sum of money by his former team and even threatened to take Haas to court. After all the controversies died down, Haas found unprecedented success as they took up Kevin Magnussen in Mazepin's place.
But now, Nikita Mazepin is going to return to international racing, and so is Daniil Kvyat, another Russian former F1 racer. Mazepin is all-set to join the Asian Le Mans series this year and Daniil Kvyat, who is the former partner of Max Verstappen's girlfriend, Kelly Piquet, will be seen as a Prema driver in the LMP2 class of the World Endurance Championship. Kvyat had been away from the spotlight for a long time since the last time any news regarding him had emerged which claimed that he will race at Le Mans last year.
Keep Reading: "The test is going to happen," Toto Wolff reaffirms Romain Grosjean's hopes for Mercedes Test
Daniil Kvyat hopes to have a great experience with his comeback in "the sport he loves"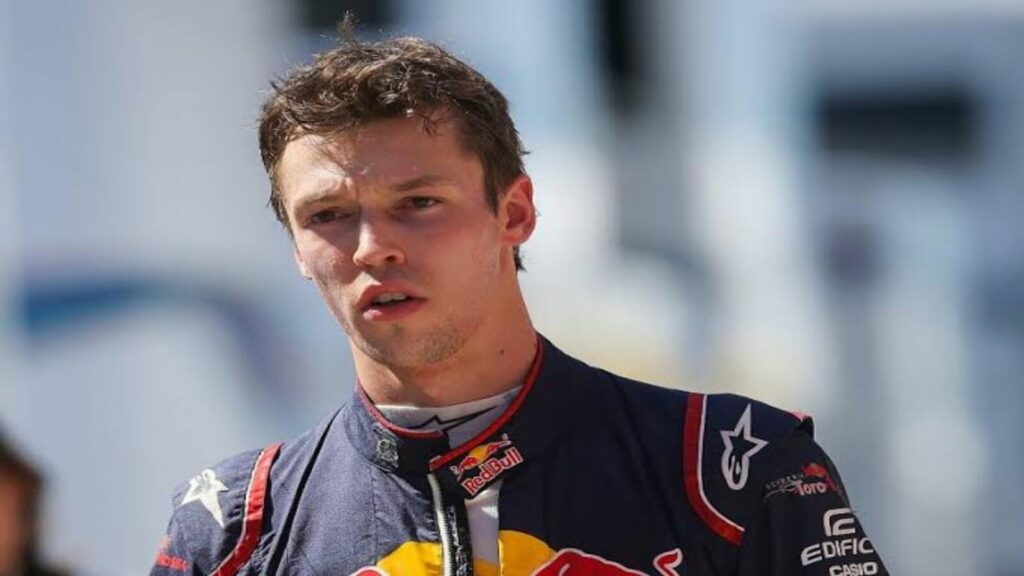 Daniil Kvyat had been accosiated with Toto Rosso, the former version of AlphaTauri, and also Red Bull for a brief period. Since then, the driver has been seen contesting in some of the international racing tournaments. As his latest assignment, he will be joining the Italian team, Prema, as their LMP2 class racer. He said, "Together with my teammates at 99 Racing, I'm hoping to have a great experience competing in the sport I love." The 28-year-old also confirmed that he has received "the green light to compete in many series both in Europe and the USA".
With Russians making a return to the world of sports with their nation's flag on their suits, it seems that the various authorities governing these fields no longer require them to denounce the Russian flag before contesting in such events. While it is a step forward on humanitarian grounds, some people believe Russians should be shunned from the various sports leagues for a much longer time.
Keep Reading: "My job is running an F1 team, it's not being an actor" : Guenther Steiner makes a shocking claim that he has never seen Drive to Survive
Keep Reading: "I'm not going to be nice anymore," Romain Grosjean heavily criticized by rivals in IndyCar