Mercedes starlet George Russell achieved his best season result thus far at the Spanish Grand Prix, securing a third-place finish. He crossed the line just behind teammate Lewis Hamilton, allowing the Silver Arrows to celebrate their first double podium of the year. However, the proceedings of the race weekend, along with those before Spain, have plunged Mercedes' team dynamic into doubt.
F1 pundit David Coulthard believes George Russell, despite his overflowing talent, doesn't yet have what it takes to challenge his seasoned teammate. Speaking to Chanel 4, he said, "George has still got a little chink in his armor, that late movement in qualifying where they had contact, if you remember, he's had some little drop-the-ball moments."
He added, "He's not the complete finished article yet. He's pretty close. But Lewis Hamilton when he's back, he's back." According to David Coulthard, Russell was at fault for the mishap the pair of Britons endured in qualifying, which hints at a lack of consistency.
Despite Mercedes's challenges, Coulthard believes Lewis Hamilton will soon regain his form. In a rare positive performance for the Silver Arrows, George Russell and Hamilton finished third and second at the Barcelona race. However, he asserts that young George Russell isn't the finished product he needs to be to challenge his veteran counterpart.
Related: George Russell denies claims that new side pods were the key factor in Mercedes' Spanish GP success
Tensions are rising in the Mercedes garage after consecutive race weekend incidents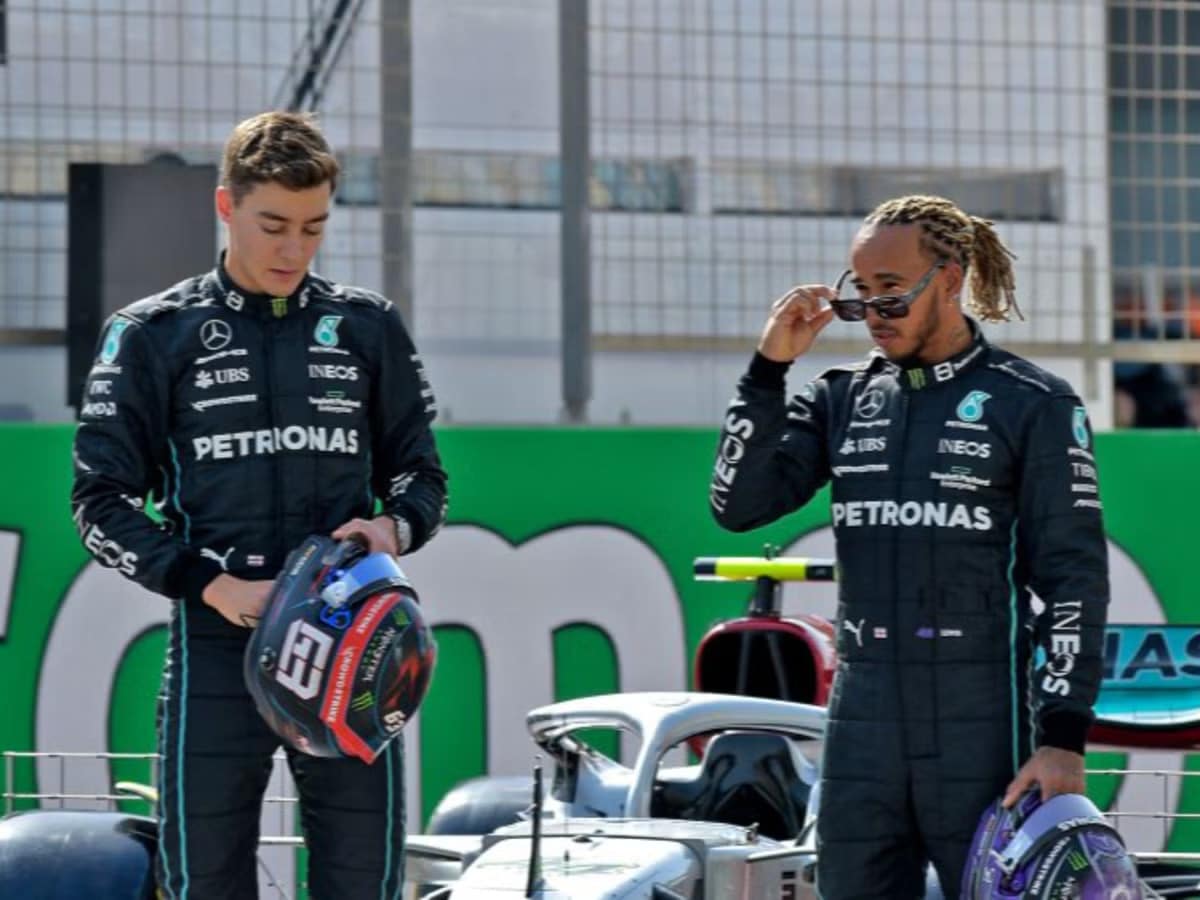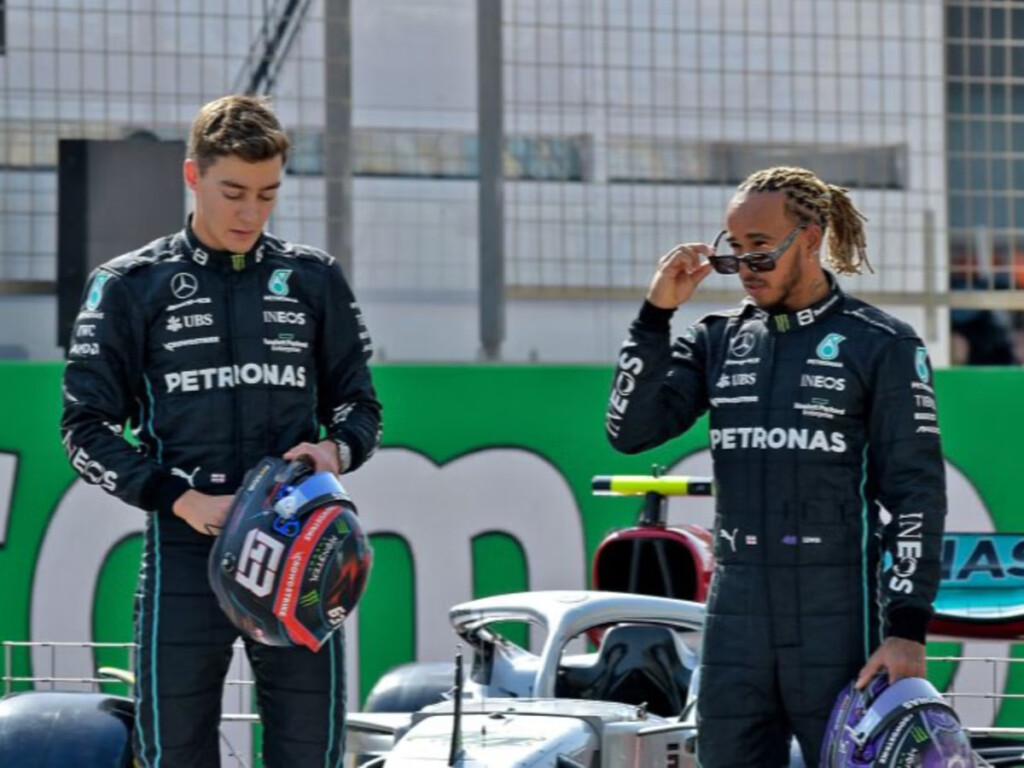 George Russell has faced criticism following a radio debacle involving his team during the Monaco GP. He requested Mercedes to issue team orders, asking permission to overtake Lewis Hamilton and contend for a podium position while facing pressure from Charles Leclerc's Ferrari behind him. This incident raised doubts about the relationship dynamics between Russell and Hamilton.
Russell has been clear in his stance, stating that there is no rift or battle for the number one position within the team. Regarding team dynamics, the 25-year-old emphasizes their objective is not to engage in internal rivalry for the top spot. Rather than competing against his teammate, Russell's primary focus is on winning races and attaining collective success with the team.
At the following race weekend in Spain, during the closing moments of Q2, Lewis Hamilton and George Russell were involved in a collision that caused damage to Hamilton's car. The incident unfolded when the veteran, who was on a fast lap, tried to overtake Russell. However, Russell did not leave sufficient space and pushed Hamilton off the track, damaging Hamilton's front wing.
After the incident, Russell clarified that he was unaware of Lewis Hamilton's presence behind him during the collision. Mercedes, in turn, attributed the incident to a miscommunication between the drivers and their team. Mercedes cannot afford an internal rivalry in their chase of dominant leaders, Red Bull, and how their dynamics will unfold in Canada is yet to be seen.
In case you missed it: