Mercedes finally decided to drop their zero-pod design and adopted more conventional side-pods at the Monaco Grand Prix. The Silver Arrows stuck with their zero-pod approach since 2022; however, the team was forced to make severe changes to their chassis due to a lack of good results this year.
The upgrades to the W14 yielded brilliant results for Mercedes. However, George Russell does not credit the new side pods for their upswing in form. "It's not the side pods that make the difference. It may be a factor, but the magic isn't in the side pods," argued the Brit. However, he believes the floor of the car had a bigger impact on their performance. The magic was done underneath the car, on the floor. That's the same for every single team," he continued.
The British driver also lauded the improvements made by the team, calling it a 'step in the right direction.' He later joked about how Red Bull's Max Verstappen, who won the Spanish Grand Prix, could win races without side pods. "I'm sure Red Bull could put no side pods on their car and still be the quickest," said Russell. He also said that Mercedes 'main goal is to bridge the gap with Red Bull and be Grand Prix winners this season.
Also read: "Ultimately, we are stronger being a bigger racing team," Zak Brown denies distraction claims amid McLaren's performance criticism
Mercedes' sudden upsurge in form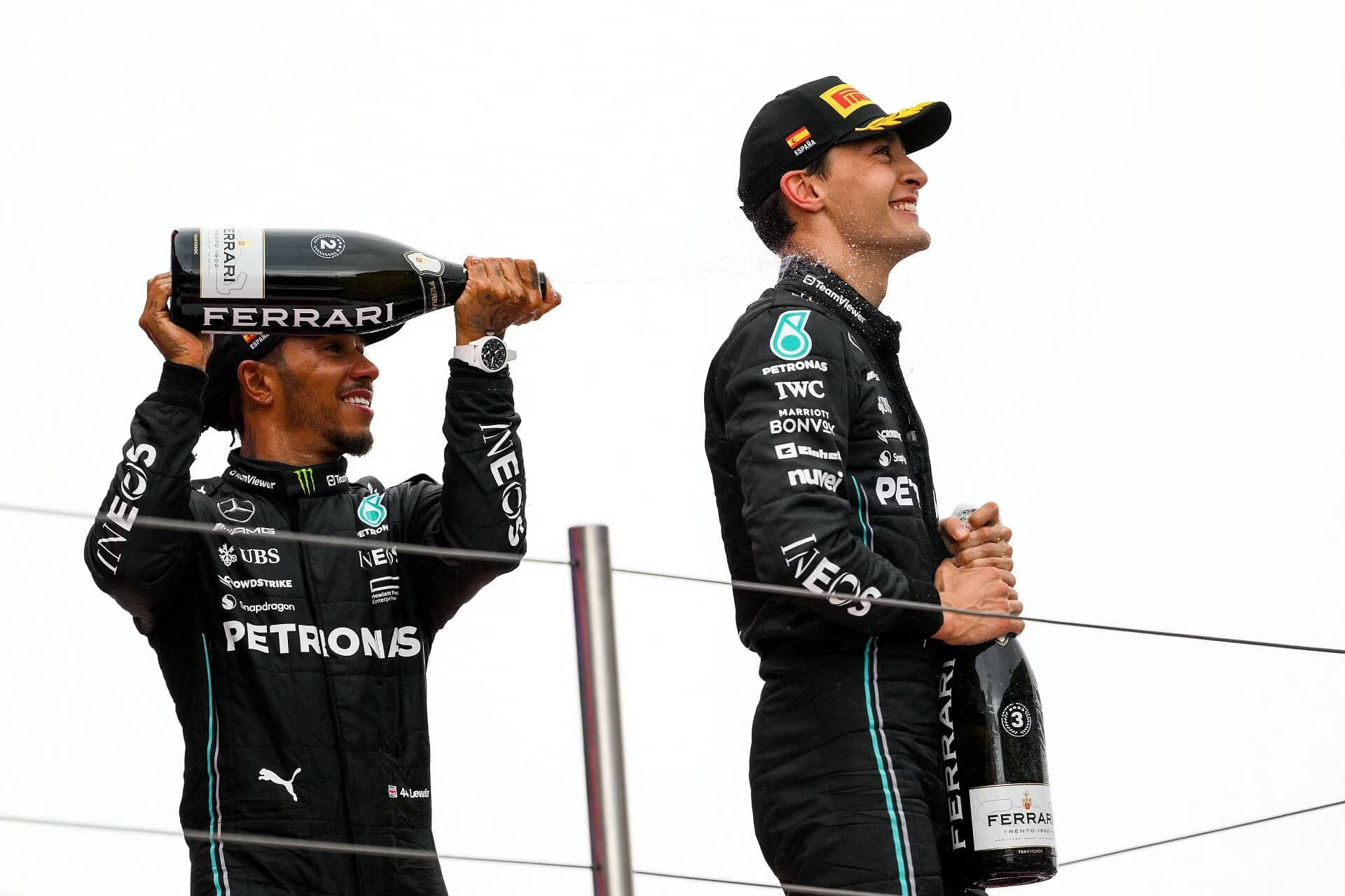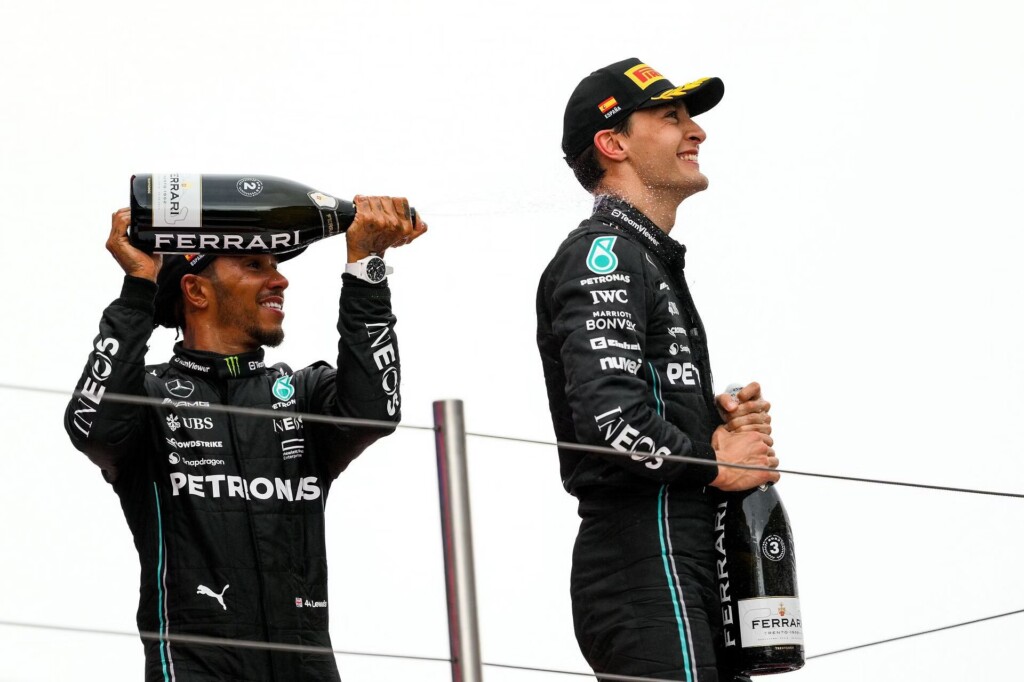 After bringing new upgrades to their suspension, side pods, and floor of the W14, Mercedes seems to have got their pace back. An outstanding Spanish Grand Prix saw both the Silver Arrows drivers finish on the podium. After easily overtaking Carlos Sainz's Ferrari and keeping Sergio Perez's Red Bull at bay, George Russell finished P3 and his teammate in P2.
Their new upgrades worked decently at Monte Carlo, with Lewis Hamilton and Russell finishing in P4 and P5, respectively. After outscoring Aston Martin on two consecutive weekends, Mercedes is now 18 points ahead of the Silverstone-based team. Mercedes now has three podiums this season so far.
After out-performing their contenders Ferrari and Aston Martin two races in a row, Mercedes will be anticipating a better result at the upcoming Canadian Grand Prix. Ferrari also brought major upgrades to their car in Barcelona but did not see any changes in performance. However, watching all the teams catch up to the Red Bull juggernaut will surely be a treat to watch.
In case you missed it: