Besides being the Team Principal to Haas–the only American squad on the Formula 1 grid as of now, Guenther Steiner has another even bigger claim to fame, that is, his appearance on 'Drive to Survive'. The hugely popular Netflix series that documents the paddock lives of the various people associated with Formula 1 heavily featured Guenther Steiner in its initial seasons. And the Italian's vocabulary of colorful words made him an instant hit amongst the viewers of DTS.
While Guenther Steiner seemed quite frustrated with the repeated failures of Haas drivers to get into the point-scoeing positions in 2020 and 2021, his outbursts at Kevin Magnussen and Romain Grosjean were captured on camera. Fans lapped up the way Steiner pushed his team to perform at their very best level, and indeed, he reaped the results when Magnussen earned Haas their first top 5 position in a long time by finishing P5 at the 2022 Bahrain Grand Prix.
Being a man of many talents, Guenther Steiner has now decided to explore his skills outside of working as the Team Principal of Haas F1 and appearing regularly on Drive to Survive. Hence, the 57-year-old picked up the pen and write his first book–'Surviving to Drive', which will release in April next year, giving the fans an exclusive view into what goes on in the F1 paddocks when the lights are out and the cameras are not filming. Steiner's book will be published by Transworld, and he just broke the news about it in a recent interview.
Read More: Pierre Gasly gives a glimpse of his "unforgettable dinner" with NBA legend, Michael Jordan in Miami
Guenther Steiner makes his diary recordings of the 2022 Formula 1 season public through his book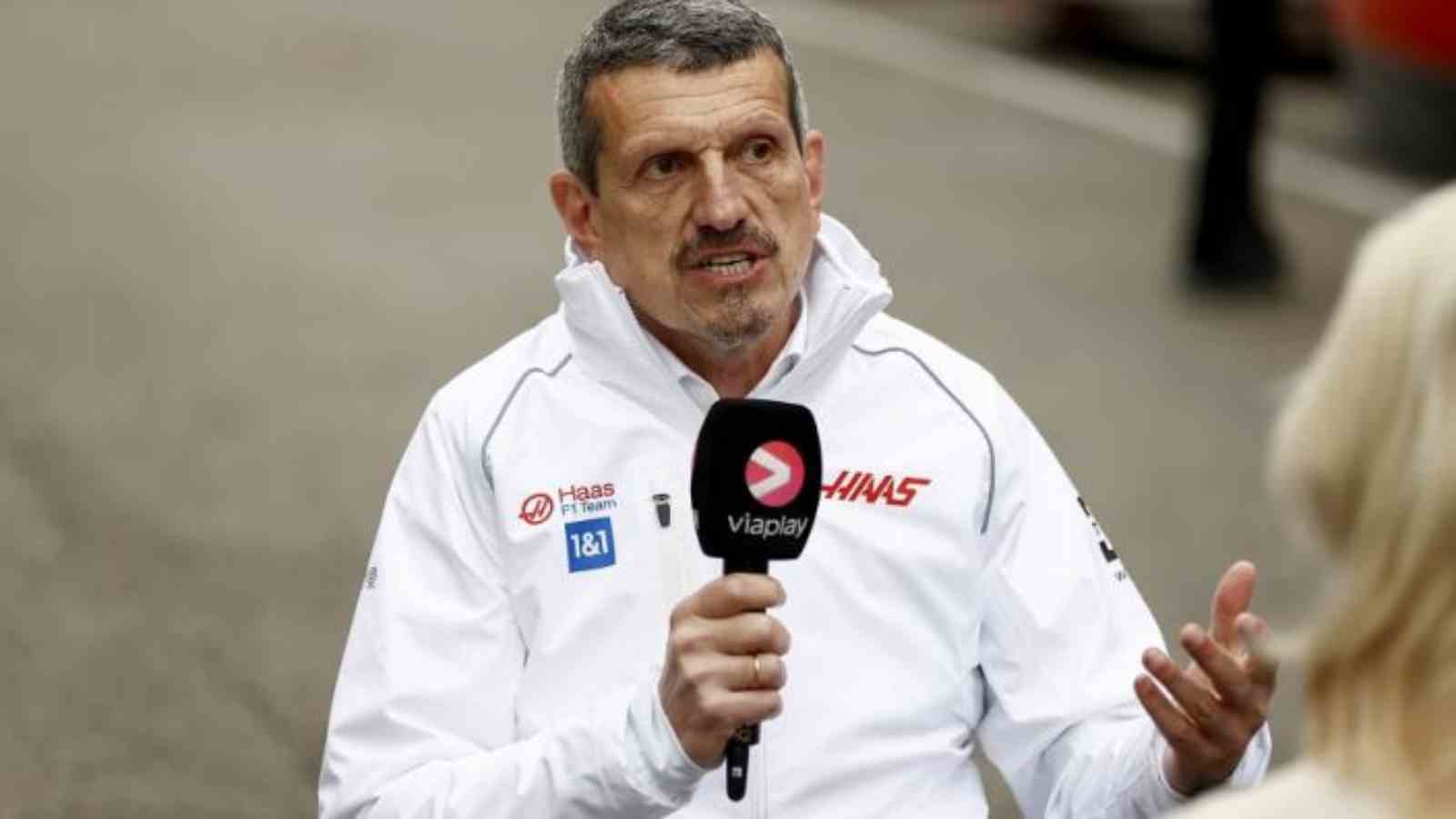 While the previous few seasons had been quite unremarkable for Guenther Steiner and his team, 2022 brought a nice surprise for the American squad. Steiner's achievements reached new heights with Kevin Magnussen's P5 finish in the debut race of the recently-ended season, and more importantly, Magnussen's resounding pole position win at the Brazil GP.
Coming April 2023, Guenther takes readers inside Haas F1 Team for the entirety of the 2022 season in his first book 'Surviving to Drive', showing what takes place behind the scenes in running a Formula 1 team.

Available to Pre-Order from Book Sellers soon. pic.twitter.com/y3GRvDGDSH

— Haas F1 Team (@HaasF1Team) December 1, 2022
Thus, all of Haas' new developments in the team prompted their Team Principal Guenther Steiner to start writing about his time in a book, aptly named 'Surviving to Drive' as Guenther perhaps wanted to cash in on his massive popularity due to the 'Drive to Survive' show. Speaking on the book, he said, "I don't think I could have picked a more active year than this one in terms of documenting some of the many things a team principal has to go through in Formula 1."
With the book all set to release in April of next year, it is only a matter of time before pre-booking starts and the fans get a chance to reserve their copy of Steiner's book. Since the Italian Team Principal is a famous character in F1 and is quite favoured by all, it is safe to assume that Guenther Steiner's book will sell considerably well next year.
Read More: "I'm not going to be nice anymore," Romain Grosjean heavily criticized by rivals in IndyCar
Also Read: "The test is going to happen," Toto Wolff reaffirms Romain Grosjean's hopes for Mercedes Test