Max Verstappen's clear-as-day supremacy at the Miami Grand Prix has proven why he has been the undisputed World Champion of Formula 1 for the last two seasons. The Dutchman improved from a starting grid position of 9th to get to the top of the rankings, thus surpassing several heavyweight rivals such as Charles Leclerc, George Russell, and most importantly, his closest competitor in 2023, teammate Sergio Perez. Had Checo won in Miami, he would have been at the top of the Championship standings for the first time in his career, but Max snatched that opportunity away from him. And now, F1 pundit Tom Coronel has predicted that more disappointment awaits the Mexican in the future.
Max Verstappen had joined Red Bull back in 2016, and since then, the Milton-Keynes-based team has nurtured the Dutchman to get him to where he stands today. During this period, Max has had countless changes in his teammates as talents like Daniel Ricciardo, Pierre Gasly, Alex Albon left the team. And it was quite apparent that these big names failed to shine at Red Bull as they were busy playing second fiddle to Max Verstappen. In 2021, Sergio Perez signed up to be Max's teammate, and now he wants to go for the World Championship by surpassing the two-time World title-holder.
While Christian Horner has claimed they never hold back the Red Bull racers from competing with each other respectfully for the World title, F1 pundit Tom Coronel feels otherwise. He has explained why Max's talent is unlike those of his competitors and said Sergio Perez should abandon his Championship dreams, commenting, "As long as Max is on the entry list, you just fight for second place with the rest."
Related: "Sacrifice" in 2023 is necessary for better results in 2024: Williams' James Vowles clarifies his targets for the team
Tom Coronel claims Max Verstappen has proven he is unbeatable after his Miami GP feat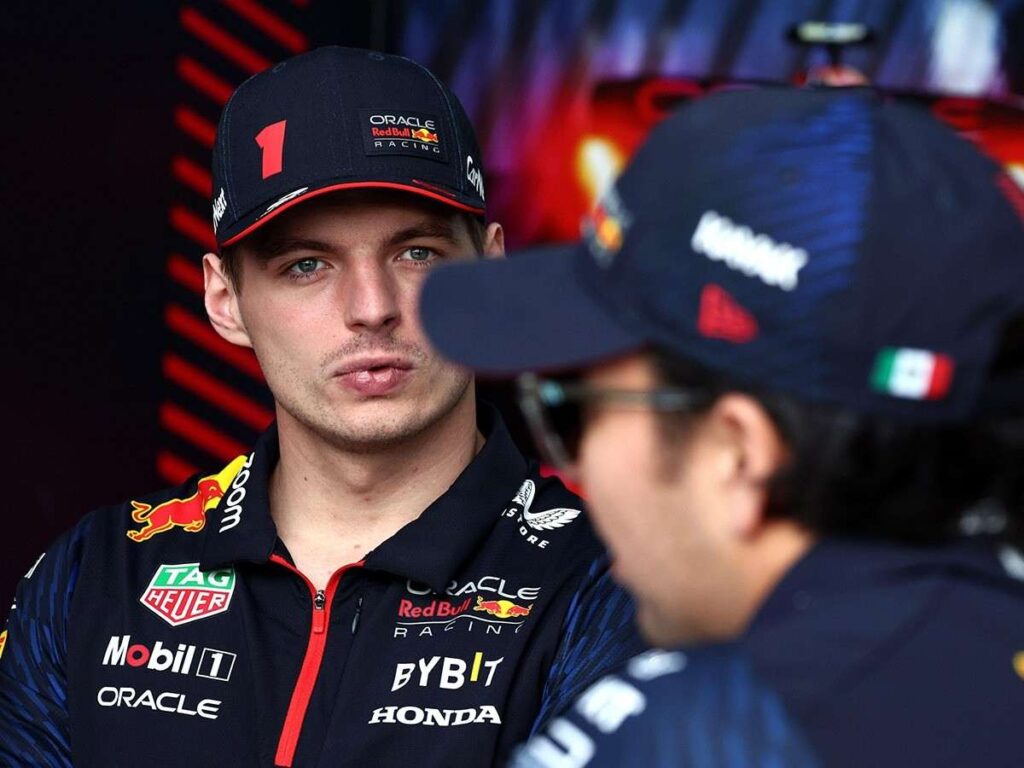 Tom Coronel has indicated that Sergio Perez can never win the F1 World Championship as long as Max Verstappen is in the league. Although the media roared as Checo won in Baku, and Perez confidently claimed that he will be looking towards attaining the Championship trophy, Coronel said he should lose that dream.
He explained, "This [Sergio Perez's hopes to win the 2023 Championship] is the confirmation that you [Perez, ed.] were dreaming a bit. But you know, that is also created by the media. They also want to see it [Sergio beating Max]. I can imagine that very well."
Coronel also claimed, "Think well, not that you [Sergio, ed.] can match it [Max's speed]. Yes, occasionally if he makes a mistake. But in Q2, Max already had a faster lap than the one Sergio set in Q3. We shouldn't forget that either. That hope everyone is talking about–forget it. There's no hope at all."
Despite Tom Coronel's claims on Max Verstappen's supremacy, Sergio Perez has proven he deserves every bit of the Championship trophy. The Mexican has vastly improved his skills, and is currently being called as the master of street circuits. Now, it remains to be seen whether Max Verstappen's outstanding talent or Sergio Perez's grit and dreams of winning the Championship prevail in the end.
In case you missed it: