While the south-east Asian country of Singapore has a long history of holding the Formula 1 GPs in the 1960s, it disappeared from the calendar for many decades before it got revived again in 2008. In an attempt to revamp the entire event, the Marina Bay Street Circuit was chosen as the new venue to host the 2008 Singapore Grand Prix, and the unique thing about the races that are held there is that they are held during nighttime, under the blaring lights.
Ever since 2008, Marina Bay has made for an exciting Circuit as there has not been even one instance where the safety car has not been called, every time the F1 races take off in this venue. This year, the Singapore GP will mark a very important race for Red Bull and their marquee racer Max Verstappen, as there is a high chance the Dutchman might win his second World title at the Marina Bay, if he manages to tick off all the criteria.
Going into the Singapore Grand Prix, Red Bull has got a stellar record of winning 13 podium finishes across the 12 races that have been held here. The credit for the most number of victories on the British team's behalf, of course, goes to Sebastian Vettel. At his peak time during which he was virtually unbeatable in his Red Bull racecar, Vettel managed to dominate the grid standings in Singapore. The German has got 5 race wins in this country.
Read More: "This curse is actually real," Tifosi in disbelief after Charles Leclerc crashes Niki Lauda's Ferrari in Monaco
Red Bull looks to increase its podium tally with Max Verstappen and Sergio Perez in Singapore GP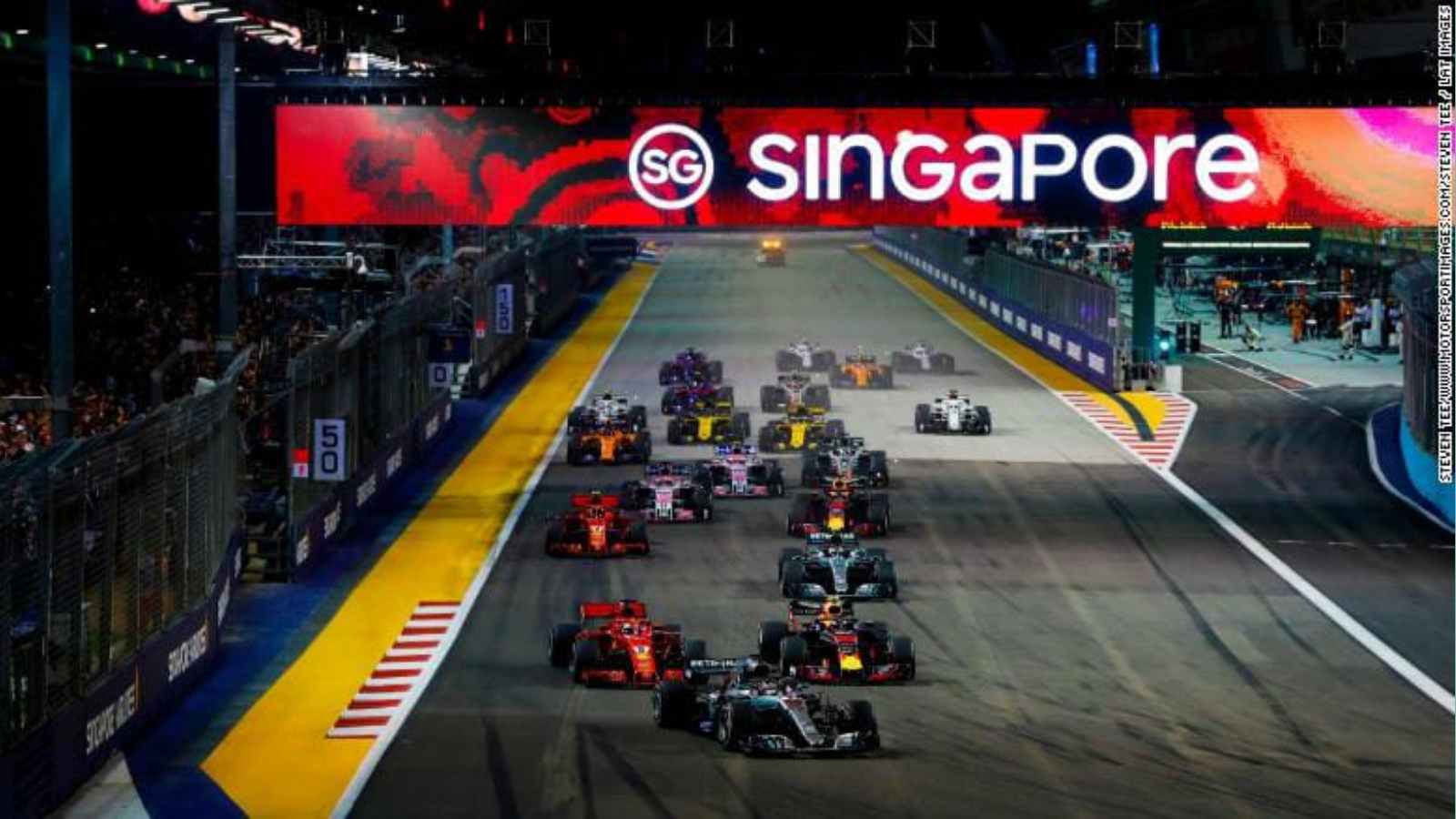 After two uneventful years when the Singapore GP was cancelled in 2020 and 2021 due to Covid concerns, the grand event is back once more. And now, Red Bull has got the formidable lineup of Max Verstappen and Sergio Perez to take the team to the podium places. If all goes well, Red Bull might have 15, instead of 13 podium finishes at the Marina Bay Street Circuit.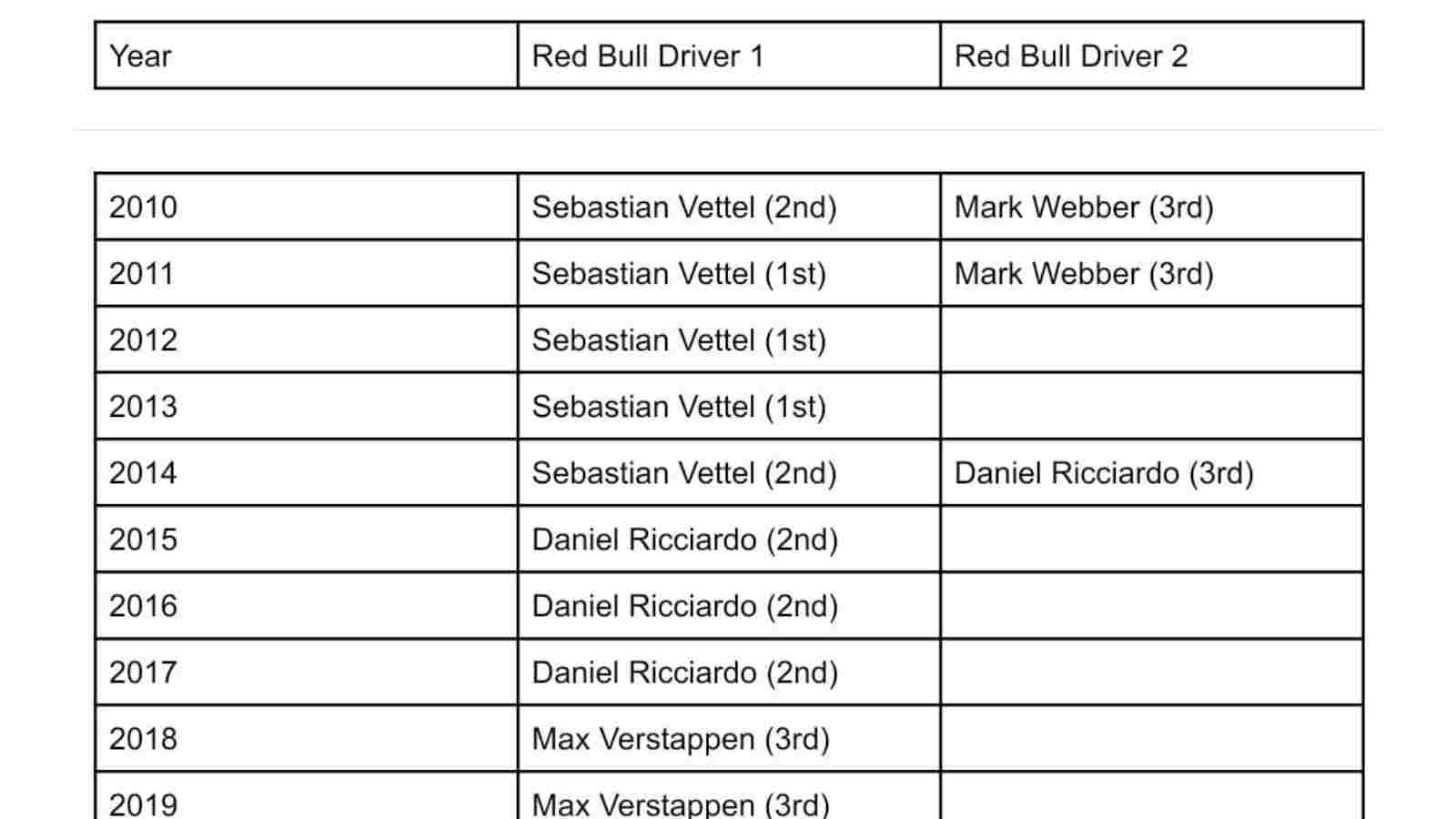 Speaking of podium tallies, the first-ever Marina Bay race for the Singapore GP deserves some mention here. Fernando Alonso, driving for Renault, had won the race, but not without a string of controversies attached to his victory. After the race was over, it was disclosed that the team had instructed Alonso's teammate Nelson Piquet Jr. to deliberately crash in lap 14, so that the Spaniard could change to suitable tyres.
Now, it only remains to be seen what new controversies spring up this time as the F1 paddocks are all set to travel to Asia for the races to begin in a few weeks' time. And all eyes will be in Max Verstappen to see if he is able to capture the World title in Singapore itself.
Read More: "Any conversations around buying McLaren is a non-starter" : Zak Brown
Read More: "I wouldn't say that Mick has made a big step" :Guenther Steiner believes that Mick Schumacher has a lot of room to improve to make it in F1