During the intense Grand Finale of the 2021 Formula 1 Championship season in Abu Dhabi, all the fans were witness to a bloodcurdling fight between seven-time World Champion Lewis Hamilton, and Red Bull's wonderboy Max Verstappen. The Dutchman, after putting up some brilliant performances throughout the season, dared to challenge F1 veteran Hamilton for the top-most spot in the Drivers' Standings — -a position that Lewis Hamilton previously held four years in a row. Max finally came out victorious, grabbing the Championship Trophy.
In 2022, once again, Max Verstappen got an almost unchallenged win at the World Championship as initial favorite Charles Leclerc could not match the Dutchman's charging Red Bull in the end. This led to Verstappen gaining his second World title and getting into the exclusive club of multiple F1 Championship winners at a young of 25. The same season turned out to be the worst year for Lewis Hamilton in his entire racing career. He could not score a single Grand Prix victory.
Looking back at 2022, Lewis Hamilton complimented Max Verstappen for his feat, winning a second World Championship in a row. Max also fired a blazing warning at his rival from Red Bull. Hamilton said he knows hard it is to reach the top and stay there, a direct swipe at Max Verstappen's glory in Formula 1. It was a suggestion Max's dream run will be short-lived. .
Keep Reading: Panthera Team Asia looking to join F1 in 2026 with a Power Unit "pre-agreement" already in place
Lewis Hamilton has some wise words for Max Verstappen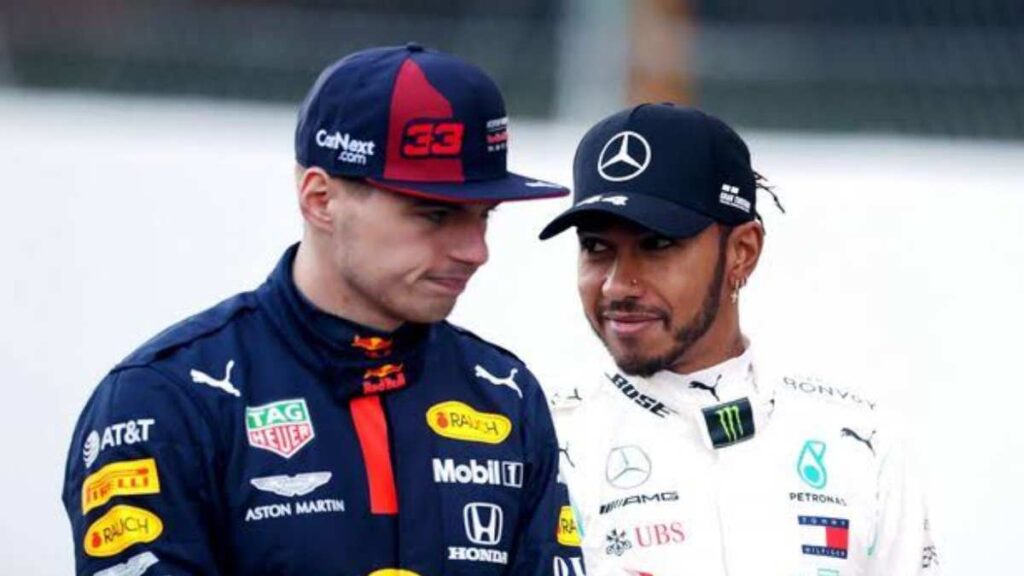 Lewis Hamilton was sitting on the Formula 1 throne for a long time. He had seen many newcomers like Max Verstappen enter the field, shine for a few years then burn out. Hamilton said while addressing Max Verstappen, "I know how it is to be at the top and stay there." By this, the seven-time World Champion perhaps meant that Max's days of being F1's #1 might soon be over. It was a veiled threat, in the 2023 season, in a new avatar, Lewis Hamilton would seal his eighth Championship.
Lewis Hamilton also elaborated on his wishes from the all-new Championship season after the disappointing 2022 finish. He said, "We want to get back to the top! What gives us great hope is the end of this season. The last few races have shown a clear positive trend and prove that we can achieve anything with perseverance."
In only his second year in F1, Lewis created history by getting the 2008 Championship title for McLaren. It is a fact that the Briton is a force of nature when it comes to racing, and one single year of poor results does not define him. Thus, it remains to be seen, how Lewis Hamilton prepares for the 2023 season. He is eyeing another World Championship victory to surpass Michael Schumacher.
Keep Reading: "Kelly also does it much less than before" Max Verstappen comments on partner Kelly Piquet's absence from social media
Keep Reading: "The announcement, of course, is great," Calvin Lo smells a good opportunity for introducing his F1 team after FIA's words