Lando Norris made his Formula 1 debut back in 2019 with McLaren and has been with the team ever since. Sebastian Vettel was racing with Ferrari at the time. The British driver is grateful that he got to experience so many season with Seb as his competitor due to the knowledge that he was able to provide to the young gun. When it came to driving skills, Norris learned a lot from the 4 time world champion.
Apart from the on track activities like driving, Lando Norris thinks that Vettel is a great example of how to handle his notoriety. Seb has been the most active driver in the paddock when it comes to speaking out for those who cannot. Having used his fame in order to educate others about social issues and pursue them to fight against these issues is one of the special qualities of the 4 time world champion.
Sebastian Vettel has had a great impact on those that are in the paddock and also all the fans around the world. Seb is truly and genuinely nice human being and his activism increased vastly in the last few years. Some fans would even call him Jesus with the current hairstyle that the German driver is sporting. Here is what Lando Norris had to say about the Ex-F1 driver.
Also Read: "We will do everything in our power," Toto Wolff warns F1 teams of a Mercedes resurgence in 2023
Sebastian Vettel is a role model for Lando Norris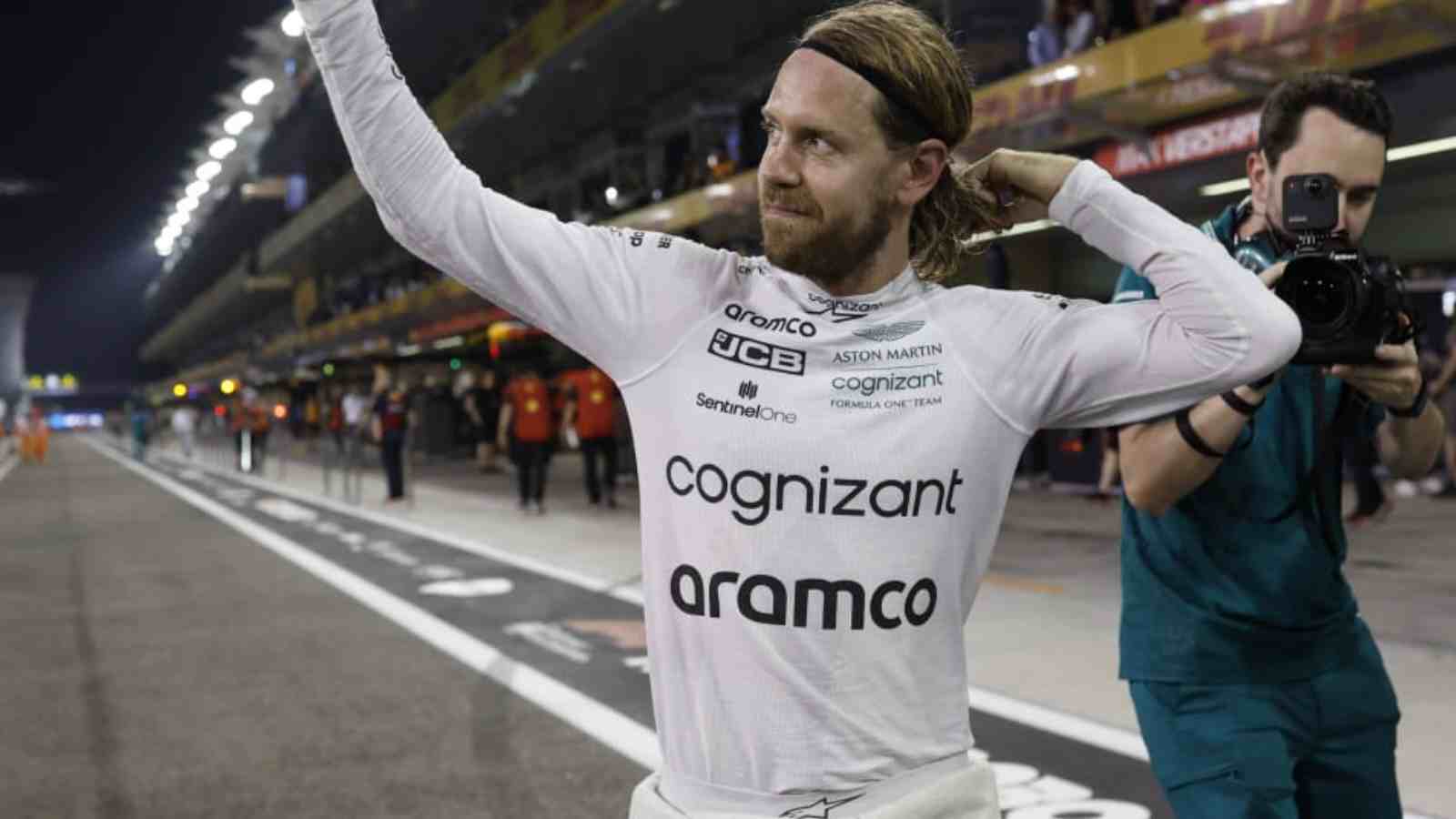 Whilst in a conversation with Sky Sports F1, here is what the British driver had to say about Seb. "I think probably one of the most important things is, nowadays, it's not so much about what you do on track, it's the off-track stuff," Norris said. "That is just as important now, in many ways, the influence we can have on youngsters, on the new audience that we have in Formula 1," He continued.
"I'm maybe a bit more shy than what Seb is and has been in Formula 1, but I'll learn. It's about speaking the truth, speaking about honesty and standing for your opinions, and not just about racing things," he continued.
With Sebastian Vettel announcing his retirement and taking part in his last race in the sport, the fans are left with a bunch of emotions. Sebastian Vettel was one of the most wholesome drivers on the grid and his absence next season will be utterly painful. Lando Norris on the other hand is grateful that hr got to race against the F1 legend and will have a lot of memories to cherish.
Also Read: "The test is going to happen," Toto Wolff reaffirms Romain Grosjean's hopes for Mercedes Test
Read More: Pierre Gasly gives a glimpse of his "unforgettable dinner" with NBA legend, Michael Jordan in Miami