The underbody of an F1 car is instrumental in defining its aerodynamic performance. Since 2022, F1 cars have been 'ground effect' cars, which means they depend on downforce from their underbodies to generate the immense speed that they do. As a result, teams have maintained utmost secrecy around this particular aspect. However, crashes from Sergio Perez and Lewis Hamilton in Monaco GP qualifying and FP3 resulted in a crane lifting their cars into the air, revealing their designs.
This has allowed the F1 world to draw comparisons between the floor of both teams' cars. Ted Kravitz, speaking to Sky Sports, has commented on Red Bull's fabled underbody. He said, "Go onto the internet and see for yourself, it is a thing of wonder and beauty, especially when you compare it to the floor of the Mercedes and the Ferrari, which we also saw up on cranes so we got a full view of it this weekend. They look prehistoric."
Ted Kravitz remarked that upon examining these images and making a comparison with the Mercedes and Ferrari, one could understand why the Red Bull RB19 performs exceptionally well. He praised the RB19's sophisticated design, stemming from its vortex and guide fence complexity.
Related: Toto Wolff ridicules Monaco's crane operator, labels them a 'Cirque du Soleil performer' for airlifting Lewis Hamilton's car
Red Bull will be annoyed by their secrets being revealed to the grid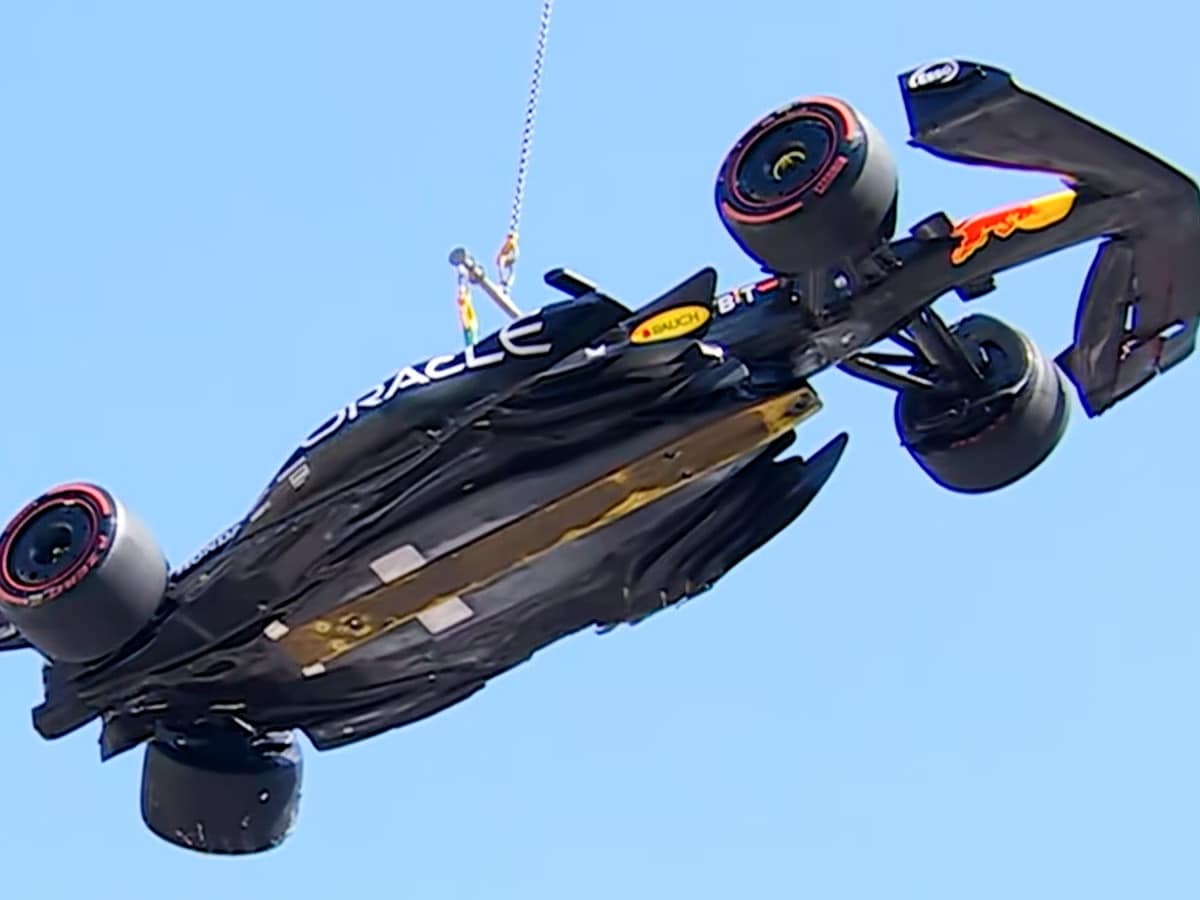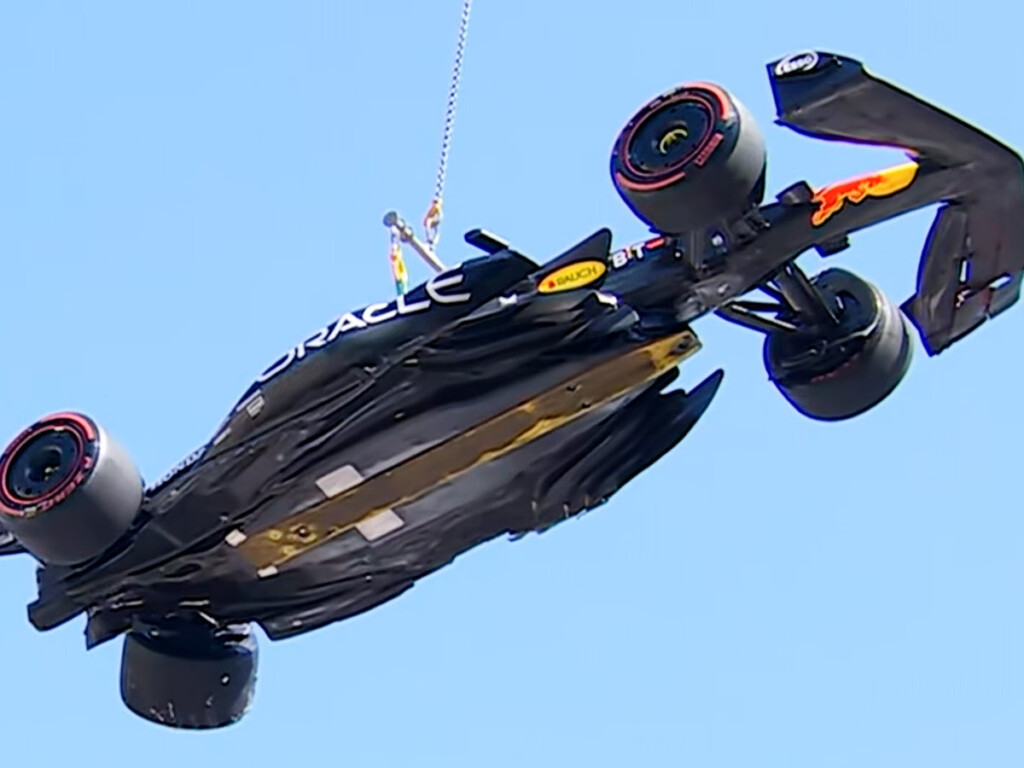 F1 teams on the grid are expected to closely examine the photographs of the dominant RB19 following its unfortunate unveiling in Monaco, particularly due to its ground-effect floor design, which is anticipated to attract significant attention. Sergio Perez crashed at Mirabeau, which required a crane to hoist his car off the track. After the reveal, aerodynamicists on the grid are captivated by the sophisticated engineering.
Tom McCullough, the performance director of Aston Martin, noted that the exposed wooden plank on the Red Bull car would offer valuable insights to teams regarding its handling over bumps. It was widely observed that when the RB19 was lifted, it exhibited a noticeably more level position than the Mercedes, which appeared to tilt towards the rear, implying an even weight distribution for the Red Bull.
Dave Robson, the head of vehicle performance at Williams, downplayed the significance of the images, suggesting that the challenging lighting conditions made it difficult to replicate the design of the Red Bull car. Regardless, this reveal of their proprietary engineering prowess will vex the Red Bull garage. The secrets of their dominant car are open for all to replicate, and this could have major implications in the future.
Red Bull holds a comprehensive lead at the top in terms of performance at the moment; however, this could be subject to change with this weekend's findings. Should a team manage to replicate their floor, stiff competition won't be far behind for the Austrian Constructors.
In case you missed it: