Lewis Hamilton, the Mercedes F1 driver, has come up with immense support for how well the inaugural Las Vegas Grand Prix panned out from the on-track action point of view. Hamilton enjoyed taking his W14 around the Las Vegas strip and has made it known that it was a better event than most European races.
Max Verstappen, Sergio Perez, and Charles Leclerc were engaged in a three-way battle for the win at the track with only a few laps remaining. This has not been seen often this year, bringing the whole show alive. Moreover, the other drivers also played the part by pulling off slick moves left and right.
While Lewis Hamilton was only able to manage a seventh-place finish during the 50-lap event, he applauded the organizers for the brilliant job they had done around the track during his post-race interviews. He then compared the Las Vegas event to some European races and said as reported by Motorsports.com;
But as I said, there's just been a lot of negativity about having three grands prix in the States. And people talking about bringing back old classic races from Europe. But this has provided a better race than most of the tracks we go to. So, hats off to the people that run the show and can't wait to come back and hopefully have a better race here next year.
Lewis Hamilton feels he could have scored a podium at the Las Vegas GP
While Lewis Hamilton has showered immense praise on the event organizers for how well the racing panned out around the Las Vegas strip, on a personal note, he feels that a bit was left on the table. Hamilton genuinely feels he could have scored a podium at the 2023 Las Vegas GP.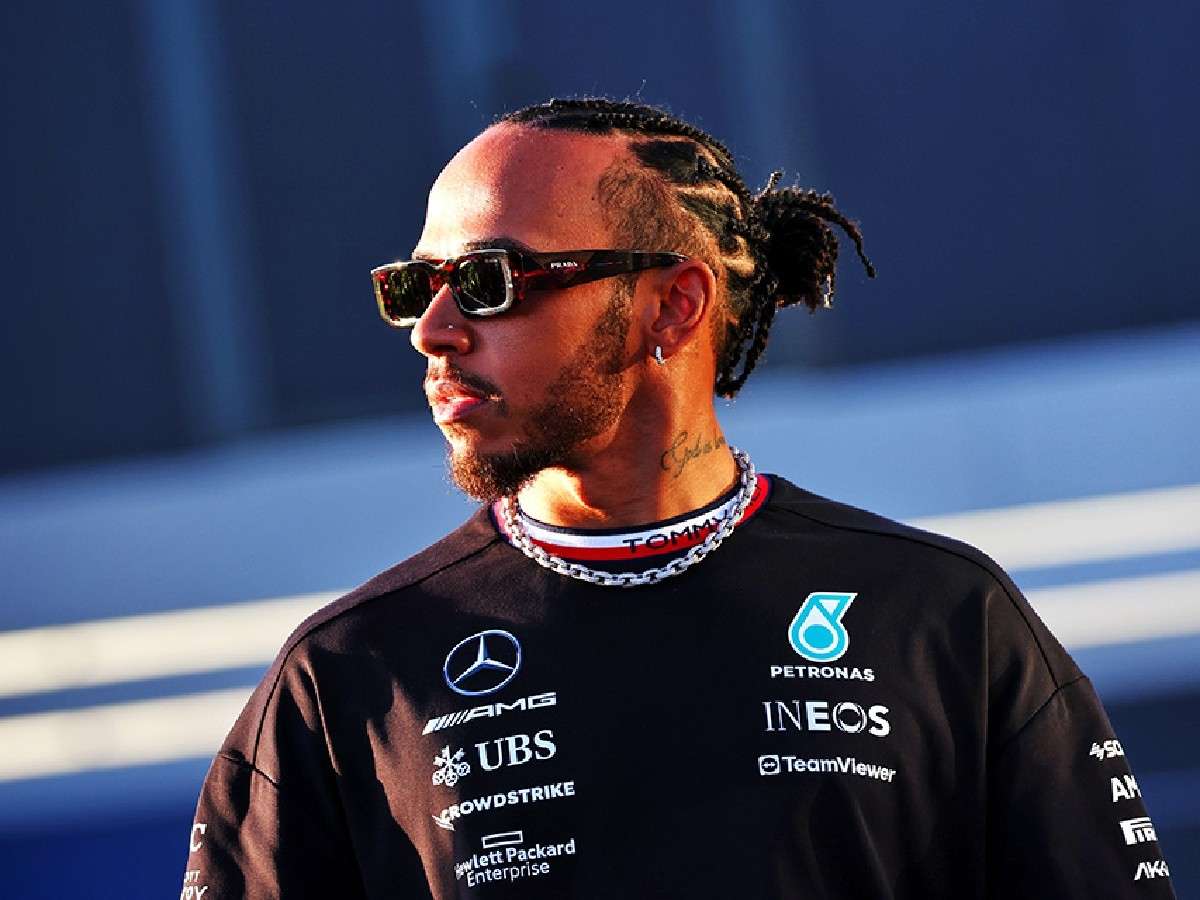 I have no idea what would be possible, but I'm grateful to get a couple of points at least. But it would have been a podium, for sure.
The 38-year-old is gutted to have ended up in seventh place behind Ferrari's Carlos Sainz. The former was tagged by the latter on lap 1 of the race.
✌🏾🇺🇸 pic.twitter.com/FfhdC18YfS

— Lewis Hamilton (@LewisHamilton) November 19, 2023
Next up on the F1 calendar is the final race of the ongoing campaign, the Abu Dhabi Grand Prix. Lewis Hamilton has bad memories of the event from 2021, but it is in the past, and he would look to close out the 2023 F1 season with another podium finish to his name.
In case you missed it: