Max Verstappen has been throwing dissatisfactory remarks about the Las Vegas Grand Prix all weekend. The Dutchman made it clear from the outset that he was not enthusiastic about the race, considering it more a "show" event than a sporting one. 
However, after all the criticism the 26-year-old hurled at the third United States race, he found himself on the top step of the podium on Sunday. Suddenly enthusiastic about the venue, Verstappen sang 'Viva Las Vegas' while on his cooldown lap to the pits. Former F1 driver turned pundit Jolyon Palmer criticized the turncoat behavior, saying Verstappen should have stuck with his view and opinion.
You can't say Las Vegas GP is in shambles, then 50 laps later you're singing 'Viva Las Vegas' in an Elvis suit, come on
Verstappen also complimented the crowd in Las Vegas post-race, even after accusing the audience of only being at the Sin City to party just a few days prior. The 3x World Champion won the first-ever Las Vegas Grand Prix and extended multiple records.
Jos Verstappen said Max Verstappen could've made Las Vegas GP statements neater
Max Verstappen did not want to get on the Las Vegas bandwagon from its inception, not even completely complacent with the opening ceremony. The Dutchman claimed the drivers looked like clowns standing for the ceremony, saying he would not go along with the show were he a team owner.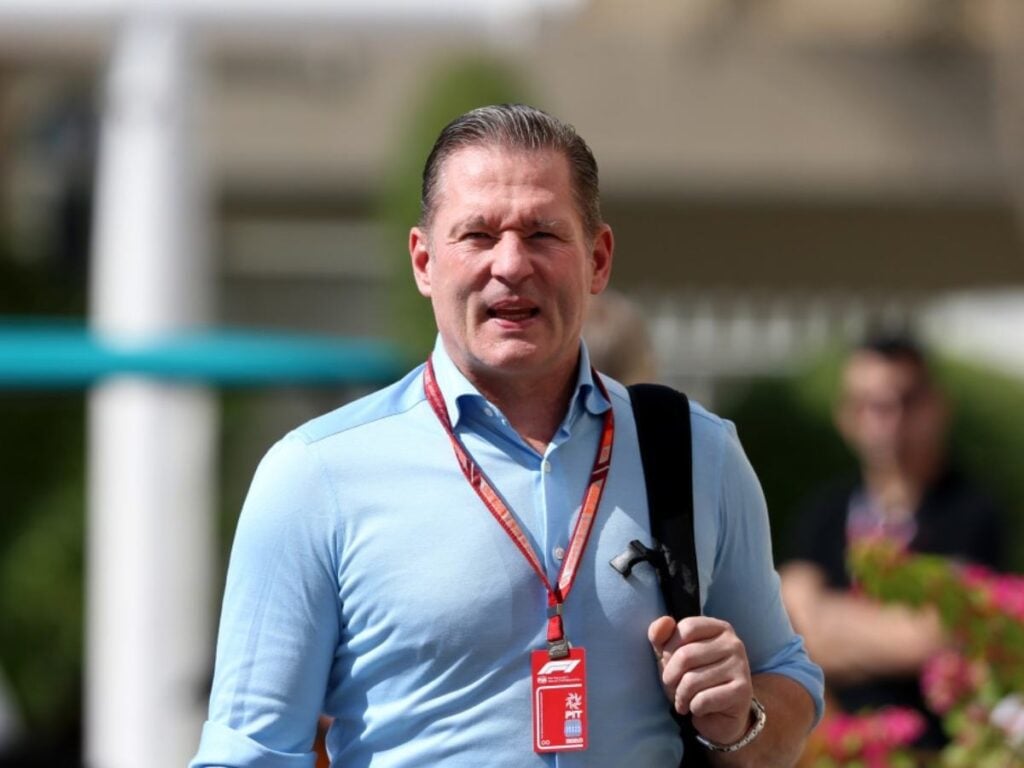 Verstappen made many more statements before and after the practice sessions, especially after the controversial eviction of many fans from the seats they had paid for post-FP1. Jos Verstappen, Max's father and a former Formula One driver, said Max had every right to make such statements but did not have to be so crude in how it was delivered.
I do think he can say things, but in this case in a neater way. I told him that directly

Jos Verstappen said, as reported by planetf1.com
Verstappen's striking remarks about the Sin City race weekend softened drastically after he won at the venue. The World Champion sang the race's praises after the race, appreciating the DRS zones and racing action. Verstappen has not made any critical comments about the GP since.
In case you missed it: