Oscar Piastri had an incredible rookie season in 2023, but the Las Vegas Grand Prix was not an ideal race. The young Australian was eliminated in Q3 in qualifying along with teammate Lando Norris. Piastri had made a great comeback after starting in the bottom 15, though, running in the points.
However, the comeback drive was hindered when Piastri fought Lewis Hamilton for track position on lap 16. The pair of them made major contact, and both drivers sustained punctures. Piastri was forced to pit immediately for hard tires, adding an unforeseen pit stop to his race. The Australian called the incident "awkward", saying neither of them had fully committed to the corner.
It was kind of just an awkward one. Neither of us had really committed to the corner that much.

Oscar Piastri said, as reported by racingnews365.com
The rookie F2 champion has experienced one of the best rookie seasons in the past decades, with two podiums as well as a sprint win in Qatar. Piastri signed an extension of his contract with McLaren till 2025 after the Papaya team saw his performance.
Oscar Piastri tells Karun Chandhok to don Australian T-shirt after World Cup win
The ODI Cricket World Cup on Sunday saw heartbreak for Indian fans of the sport after Australia won their sixth-ever title in the Wankhede stadium. Oscar Piastri and Daniel Ricciardo both had voiced support for their home country ahead of the final.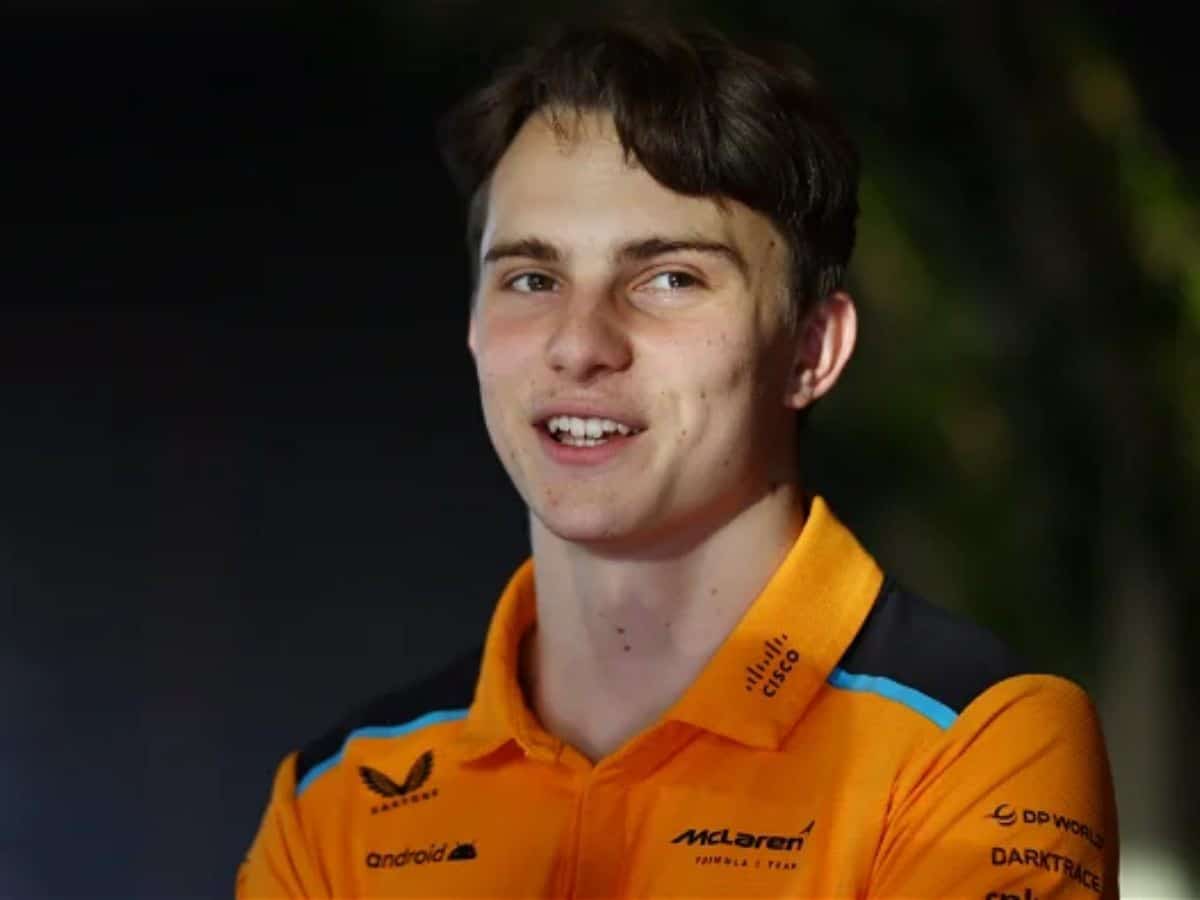 Karun Chandhok, former F1 driver, now a journalist for Sky Sports, was disappointed with India's loss. The playful banter between Chandhok and Piastri had occurred before the high-profile cricket final, where Australia emerged victorious. Piastri taunted Chandhok after the match and told him to wear an Aussie cricket top for the Abu Dhabi GP. Piastri wrote on X:
Want you entering the Abu Dhabi paddock in an Aussie cricket top please @karunchandhok. Only fair 😜🏏
Piastri and Ricciardo both congratulated the Australian Cricket team on social media after vanquishing the undefeated Indian team in the final. Their opponents for the match, 1.5 billion strong India have had very few drivers in Formula One, Karun Chandhok and Narain Karthikeyan being the most recent.
In case you missed it: