As the Formula 1 season heats up, all eyes are on Jeddah, Saudi Arabia, for the season's second race. Last year's race in Jeddah was marred by a missile strike on an Aramco Oil facility near the circuit, prompting fears about the driver and team safety. When asked, the drivers have voiced their trust in the organizers' attempts to keep them safe, with Lewis Hamilton, in particular, sparking public interest.
The drivers had positive views to speak about during the drivers' press conference about their safety measures. McLaren's Lando Norris was positive, stating that he was "happy we're racing here" and that Formula 1 is a "good thing" despite the previous year's events. Williams racer Alex Albon and Carlos Sainz of Ferrari also expressed their confidence in the safety measures put in place this year, saying that they trust the organizers to keep them safe.
However, the real surprise came from seven-time champion Lewis Hamilton, who had an opposing view. "Not much really to add. All the opposite to everything they said," he remarked. When asked to elaborate, Hamilton replied: "well, I didn't elaborate on it, so it's open to interpretation."
Hamilton's comments prompted further questions about his stance on the safety issue. When asked if it was a political or safety element he was referring to, Hamilton simply replied, "It's neither – don't want to get into either." He did, however, express his desire to use his platform to raise awareness about the issues in Saudi Arabia, stating that he believed the sport had a duty to "raise awareness and try to leave a positive impact."
Discover: "It will be difficult for a few races," George Russell doesn't expect Mercedes to have a strong car for the Saudi Arabian GP
Formula One caught in the crossfire of Saudi Arabia's political and safety issues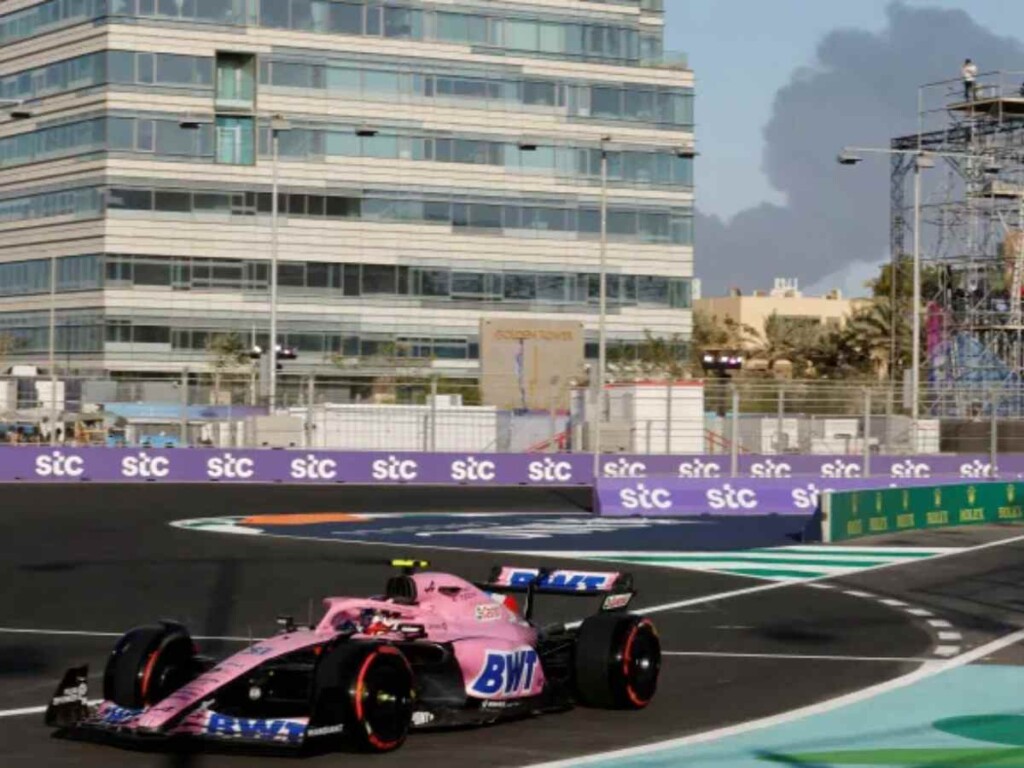 Several drivers also provided feedback on the incident. Kevin Magnussen of Haas recognized the challenges of racing in some areas but voiced faith in the truce reached between the two groups engaged in last year's attack. Alpine's Esteban Ocon and Aston Martin's Lance Stroll both voiced trust in the organization and the safety precautions in place. Red Bull's Sergio Perez echoed these remarks, emphasizing Formula One's capacity to affect positive change in the country.
But Lewis Hamilton said: "I still feel that, as a sport going to places with human rights issues such as this one, the sport is duty-bound to raise awareness and try to leave a positive impact. And I feel like it needs to do more. What that is, I don't have all the answers. But I think we always need to do more to raise awareness for things that people are struggling with."
Hamilton's remarks were not unfounded, as Saudi Arabia has faced criticism for its human rights record and its use of major sporting events to "sportwash" its image. However, Hamilton also acknowledged that boycotting the event was not the answer, as it would only serve to silence his voice.
Everyone is still reeling from last year's missile strike on Jeddah during the event, and the drivers' safety is clearly a primary focus. The attack near the Saudi Arabian Grand Prix raised concerns about personal safety and the decision to host the race. F1 terminated its contract with Russia after its invasion of Ukraine, but the decision to host races in Saudi Arabia, a country leading a coalition against the Iran-backed Houthis in Yemen, raises questions about F1's priorities.
While drivers' perspectives on returning to Jeddah differ, one thing is certain: driver and team safety must always come first. Yet, we cannot disregard the host country's human rights challenges, and like Hamilton, must continue to advocate for change and raise awareness. With the race approaching, it remains to be seen how these concerns will be addressed.
In case you missed it:
"Loads of rumours around the team," Charles Leclerc criticises the Italian Media, defends Ferrari
"I'm obviously worried," Carlos Sainz on Ferrari's reliability ahead of the Saudi Arabian GP