Logan Sargeant will be driving for Williams in 2023. The American driver finished 4th in F2 this year, being beaten to third place by a point by Carlin teammate Liam Lawson, but really, his objective for that weekend was to secure the super license. His P4 finish in the championship was more than enough to achieve that.
Ever since the team announced their intention to put him in the seat, they gave him practice sessions to help him along: 100km completed in a practice session gives you an extra super license point, obviously along with the familiarity you achieve with the car. He got 4 such practice sessions (USA, Mexico, Brazil and Abu Dhabi) and completed at least 100km in three.
But while they were valuable running, the circumstances did not allow him to really get comfortable with the car. As per Speedcafe.com, speaking after the post-season test in Abu Dhabi, Sargeant said: "The FP1s gave me a taste. I don't think they fully allowed me to get comfortable in the car because I never really completely pushed because I needed to get those extra Super License points just in case."
Obviously, the practice sessions increased his familiarity with the F1 cars, and the knowledge of just how much faster (and better) they are than the F2 cars: "Obviously it gave me a taste of speed, the brakes, the downforce, but [the test] was the first chance I really used started to use all of it."
Also Read: 'Pretends to be shocked' F1 Twitter reacts as Williams finally confirm Logan Sargeant as driver for 2023
Logan Sargeant: It was 'difficult' getting used to making 'switch changes'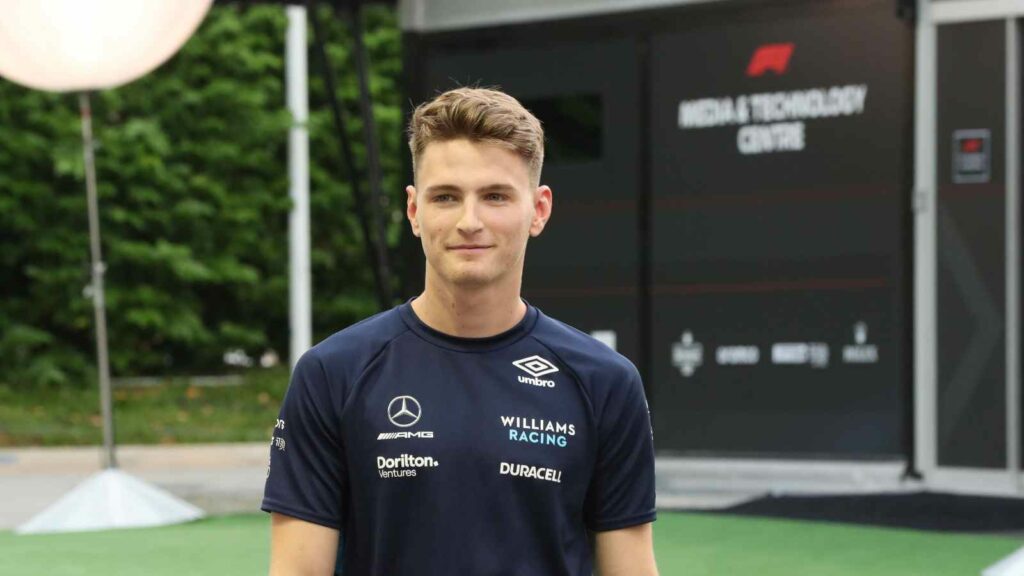 Logan Sargeant completed 82 laps in the Abu Dhabi test and finished 7th, just 0.096s behind his teammate for next year, Alex Albon. It is best to take it with a grain of salt, as testing times aren't always representative, but it is a good outing either way. It was also notable for Sargeant as he was really able to really push for the first time in testing.
He said of his test: "In the FP ones, you know, it's touch and go because you need to get your 100 k's, and you don't have much time. [In testing] I could really find the limit and get comfortable with it, as well as just really learning how I can change the car balance to my suiting just through the steering wheel."
There are many controls available in the car, through which you can make various changes, such as adjusting the brake balance and the 'differential'. The team were, according to Sargeant, testing him and instructing him on how best to do this while he was out on a lap. This was 'difficult', but he was aware that there is no better way of learning your way around the controls.
Also Read: Logan Sargeant secures FIA superlicense; set to race for Williams F1 in 2023
Also Read: "I already know, he will be very fast," Alex Albon shows his faith in future teammate Logan Sargeant