McLaren's start to the 2023 season has been less than ideal, failing to score points in the opening two races. The team has openly admitted that they have got their approach wring and are now looking to improve their car before the summer break, focusing on a "B-spec" car upgrade.
According to Andrea Stella, the Mclaren team boss, the B-spec upgrade is the team's major priority. "We would expect definitely another major upgrade, which will interest more areas of the car and be much more apparent. That is what somebody may call kind of a B-spec car." he said. 
The B-spec upgrade is the second part of their three major upgrades with the first upgrades coming for the race in Baku, but the main focus is on the larger upgrade that will be ready before the summer break. "We hope that each of them will be able to provide a few tenths of a second so that we put ourselves in a more realistic position to meet our ambition to become a top four car towards the end of the season," he said. 
Discover: Oscar Piastri reveals the McLaren's biggest challenge for the 2023 F1 season
McLaren's hopes on B-Spec car upgrade to revive their season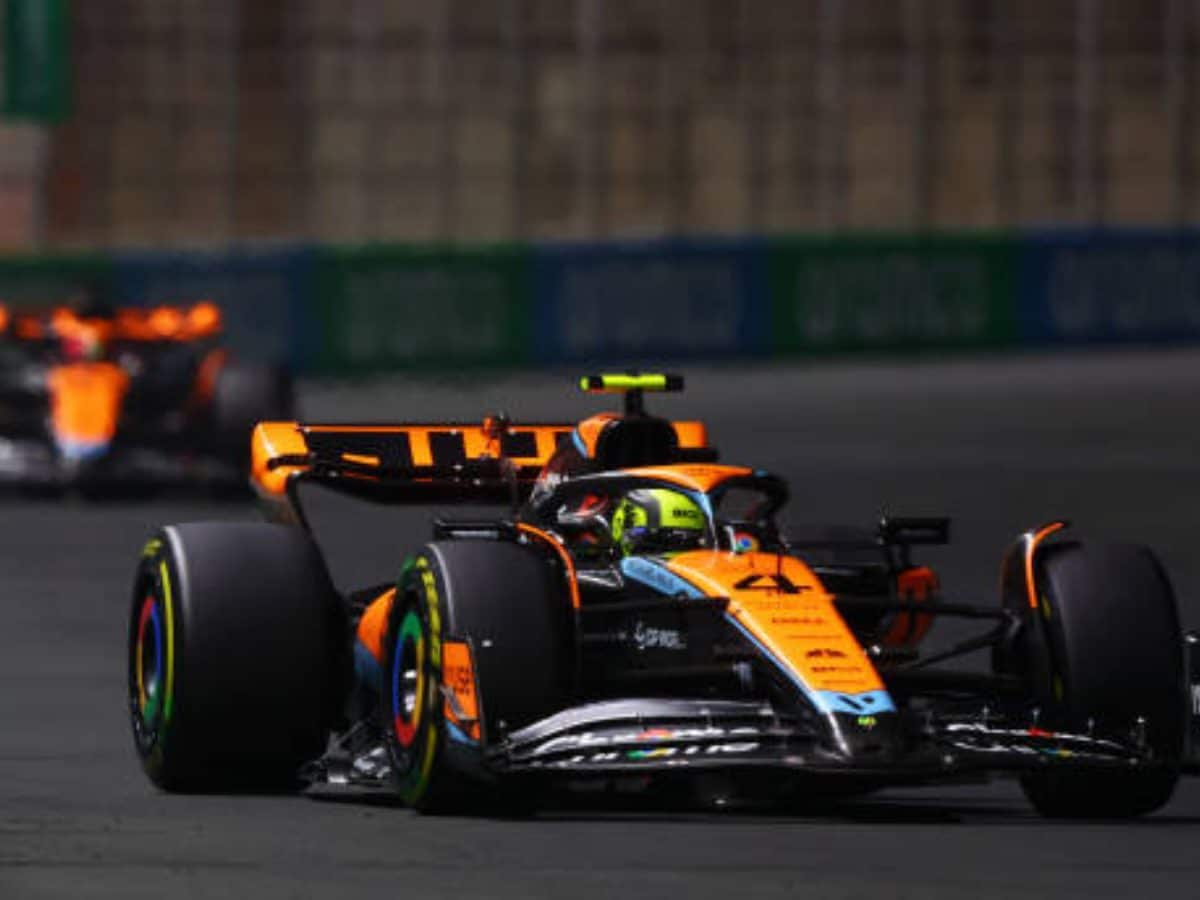 The new Technical Directive, a rule modification that elevated the floor edges by 15 millimetres to address the porpoising problem, which appeared with new rules, had a significant impact on McLaren's initial design for their 2023 car, particularly its underfloor.
"In terms of development [the Baku package] is just the first step," Stella said. "And then we expect to have a further round of upgrades in the second part of the season after the shutdown." the Italian said "So we have three main steps: Baku, later on – I don't want to commit to any date but before shutdown – and then after shutdown."
The team has revamped its whole technical leadership and is also looking forward to the June debut of their new wind tunnel. Although the team has declared explicitly that their 2025 vehicle would be entirely self-developed, the next "b-spec" might potentially be the first product of their wind tunnel.
McLaren have brought upgrades to their MCL60 for the Saudi Arabian Grand Prix, although they were hampered by Lando Norris' poor qualifying and the first lap collision by Oscar Piastri. As a result, pinpointing their real performance is challenging. During the summer break, the club intends to make another improvement in the hopes of rebounding from a disastrous start to the season.
To conclude, McLaren has had a terrible start to the 2023 season, but the B-spec upgrade will help them turn things around. McLaren is yet to gain points and will be aiming to do so in the forthcoming race in Australia and hope to establish their position as a top midfield team after Baku.
In case you missed it:
"People are literally spitting at you in the street," Ex Ferrari engineer discloses the hardships of working for the Italian team
"Some days I feel like stopping," Lewis Hamilton's candid confession reveals what is keeping him motivated