Oscar Piastri has been the talk of the paddock this week as it's his first ever home race in F1. The Australian will be racing in Melbourne for the first time as a Formula 1 driver. Excitement is high but on the other hand, fans are doubting whether the home hero will be able to put on a good performance. This being due to the fact that the team has failed to score points in the opening two races.
Lando Norris and Oscar Piastri are McLaren's chosen duo for the 2023 F1 season. However, all has not being going well for the team when it comes to their performance on track. McLaren did have a rough patch a few years back when they were with Honda. However, since 2019, they were on an upwards trend of improvement right until now. However, they did manage to win in Monza with Daniel Ricciardo.
With Ricciardo put of the team, all the focus lies on Piastri who is keen to show his full potential. McLaren on the other hand has completely messed their car for 2023 with neither of the drivers being able to extract any more performance. With the team having 47 sponsors on board, this is not a good look for them and needs to change. Meanwhile, Oscar Piastri has held some amount of hope for his team.
Discover:Who are the F1 drivers with more podiums than Fernando Alonso?
Oscar Piastri talks about McLaren's long term plan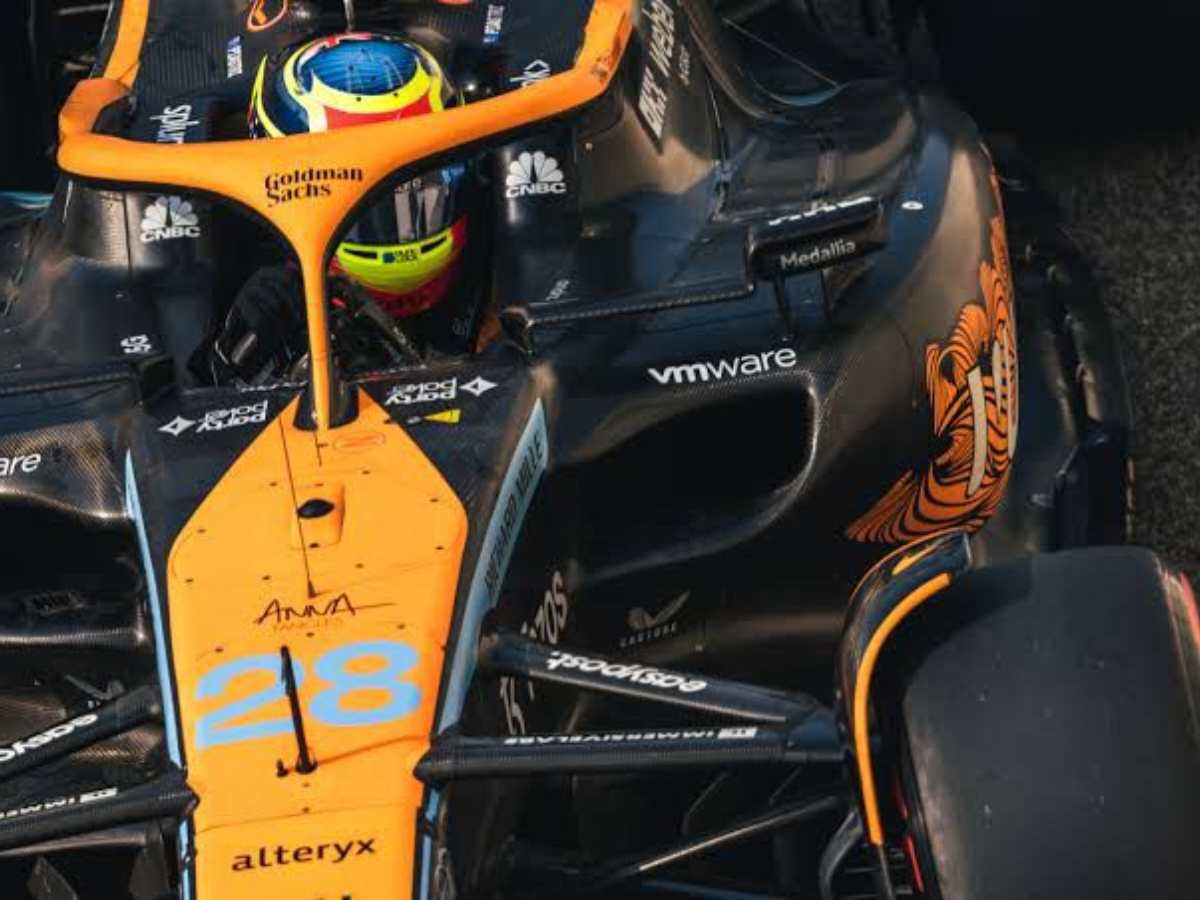 In the F1 nation podcast, here is what he said. "A lot of people have high expectations of McLaren and we have high expectations of ourselves to try and be fighting for points and for this year try and get into the top four teams. Which is now that Aston Martin is part of that top four I guess a bigger challenge but still one that we are trying to achieve," he continued.
Oscar Piastri used to be a part of Alpine's junior academy. However, a court case later, the Aussie driver replaced Daniel Ricciardo to join McLaren. He was offered a seat at Alpine but went on to reject it. This has seemingly looked like it is something that the Aussie might regret. It will be interesting to see what the future holds for the talented racing driver. With him still being a rookie, he will have to prove himself to everyone. It will be interesting to see him races as the season progresses.
In case you missed it:
Max Verstappen will put 'huge pressure' on Red Bull to stop Sergio Perez from spoiling his championship ambitions, claims Damon Hill
Carlos Sainz doesn't understand why people get upset over dominant F1 teams like Red Bull