Every time a Grand Prix ends, most of the F1 drivers are called in for some press interviews, so that they can summarise their experience during the race in a few words–but, as expected, Daniel Ricciardo always stands apart from the crowd. While all the drivers either give their remarks on how the race could have gone better for them, or they revel in the glory of coming in the top 3 in the grid, Daniel Ricciardo decides to talk about his sweat during the post-race interview!
If you ask any of the F1 fans, they will undoubtedly tell you Daniel Ricciardo is one of the funniest guys in and around the paddocks, and most of the other people take inspiration from him and his jokes. Such a thing happened on Wednesday when Mercedes used one of Ricciardo's classic post-race reactions to describe George Russell's intense workout session, the video of which they posted on their official Instagram wall.
While the video itself has set the internet on fire, with a focused George Russell having a go at the treadmill relentlessly, the caption has stolen every F1 fan's heart. The short video has now got over 500,000 views and thousands of likes as well.
Read More: Lewis Hamilton and Michelle Obama share a warm embrace as former first Lady of US makes special appearance in Mercede Garage
"Sweat, baby!": Mercedes Instagram admins caption George Russell's workout video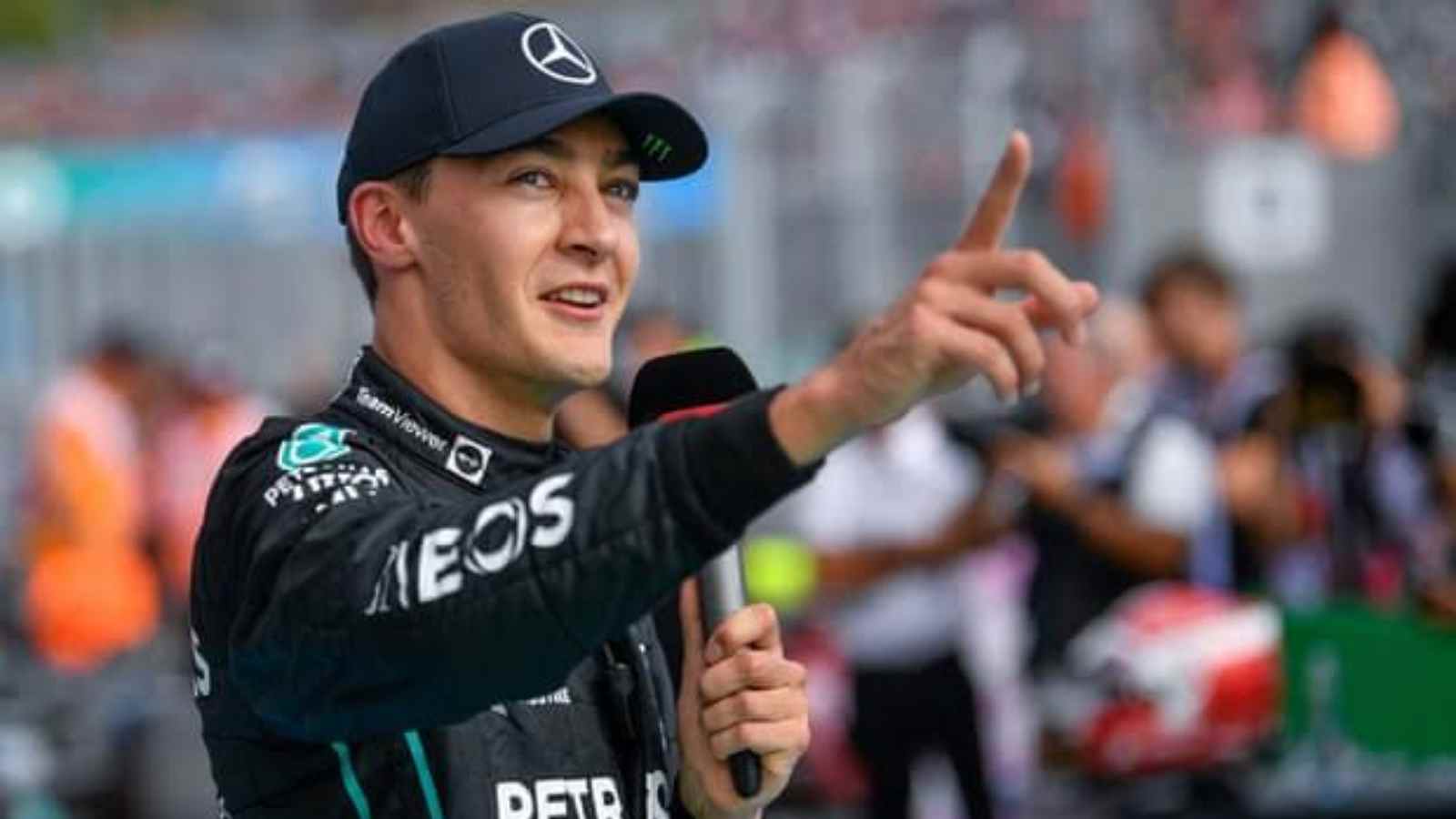 It is no news that Mercedes newbie and British talent George Russell is a huge fitness freak. The 24-year-old driver, who has proved himself to be a worthy partner to Lewis Hamilton by earning 7 podium finishes in his debut year with Mercedes, can be seen working out while sweat drips off his face, in the video. And the admins of Mercedes' Instagram page thought this to be the perfect time to make a reference to Daniel Ricciardo's famous post-race reaction where he left a reporter shake with laughter after he was asked if hi sweat was real.
At that time, Daniel Ricciardo had said, "It's real sweat. I'm a high-performance athlete, athletes sweat, sweat baby, kikiki, rrraaaa, sweat sweat, ooo ooo." While the meaning behind those "words" that Ricciardo uttered is still undeciphered, Mercedes used the same quote to caption their video of George Russell. And of course, the fans were quick to catch the Daniel Ricciardo reference!
Also Read: "Always like this!" Max Verstappen ridicules Mercedes's sandbagging claims ahead of the F1 season opener in Bahrain
Read More: "Any conversations around buying McLaren is a non-starter" : Zak Brown