Oscar Piastri achieved his maiden Q3 finish in his F1 career at the Saudi Arabian GP. He expressed that he feels increasingly comfortable in the car, which is making a significant difference compared to Bahrain.
He said "I think every time I've jumped in the car I feel like I'm getting more and more comfortable." The McLaren rookie also noted that he did not change anything majorly from Bahrain, but things were coming together better this time around.
Following a disappointing start to the season, the English team made a commendable effort to qualify one of their cars in the top ten and had the potential to secure a second car had Lando Norris not clipped the wall of the final turn during his push lap in Q1, causing damage to the steering arm. Nevertheless, this should not diminish the efforts of the young rookie.
Oscar Piastri demonstrated his prowess by outpacing his teammate Lando Norris by half a second, qualifying cleanly for Q3. He qualified a mere 0.002 seconds behind the Mercedes of Lewis Hamilton. Piastri also acknowledged the team's optimism for the future, saying, "We've really got to tackle those really small margins, which I think we're doing a very good job of. And obviously, we've got some upgrades in the pipeline throughout the course of the year that will help, but I'm sure everyone else will, as well."
Discover: F1 Saudi Arabian GP: Lando Norris bemoans "silly mistake" that cost McLaren a shot at double Q3
Piastri and McLaren aim for a strong finish continuing their impressive form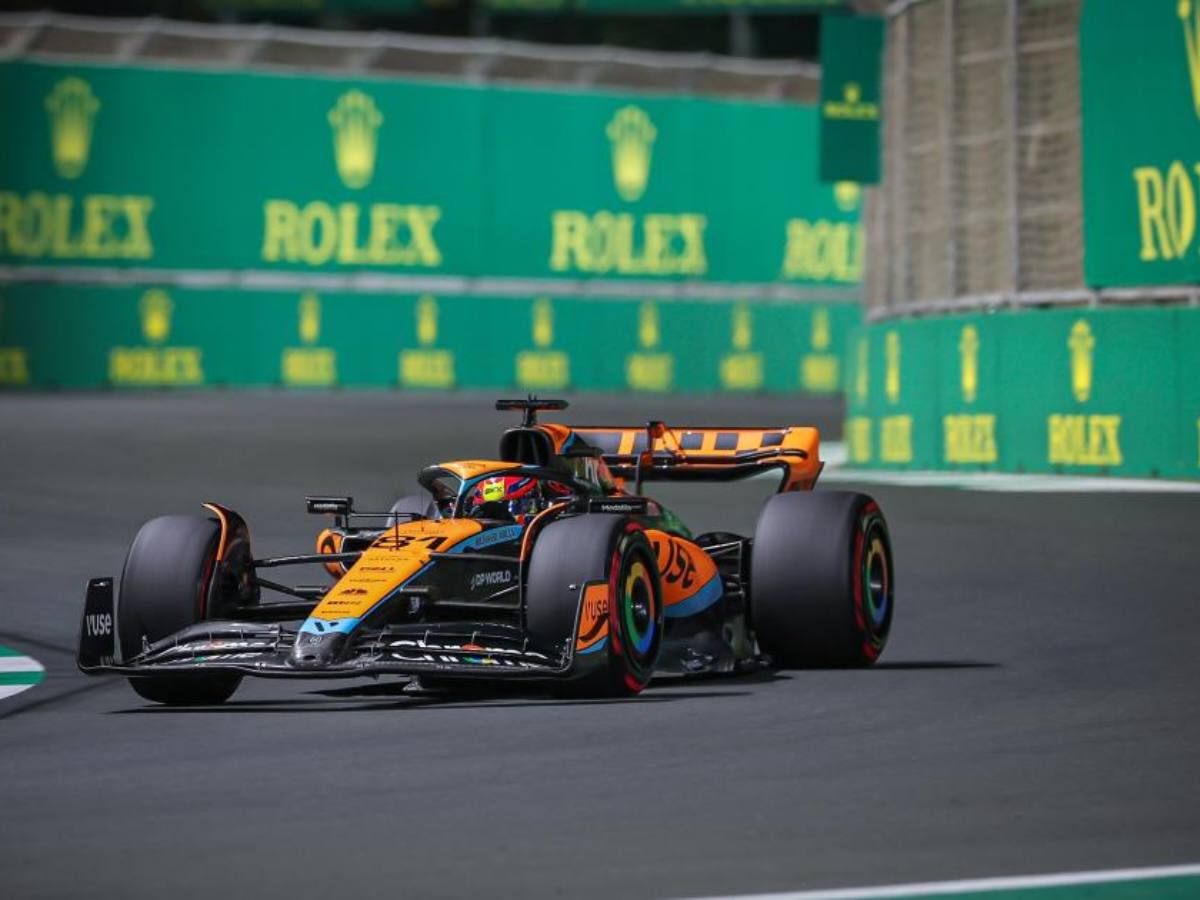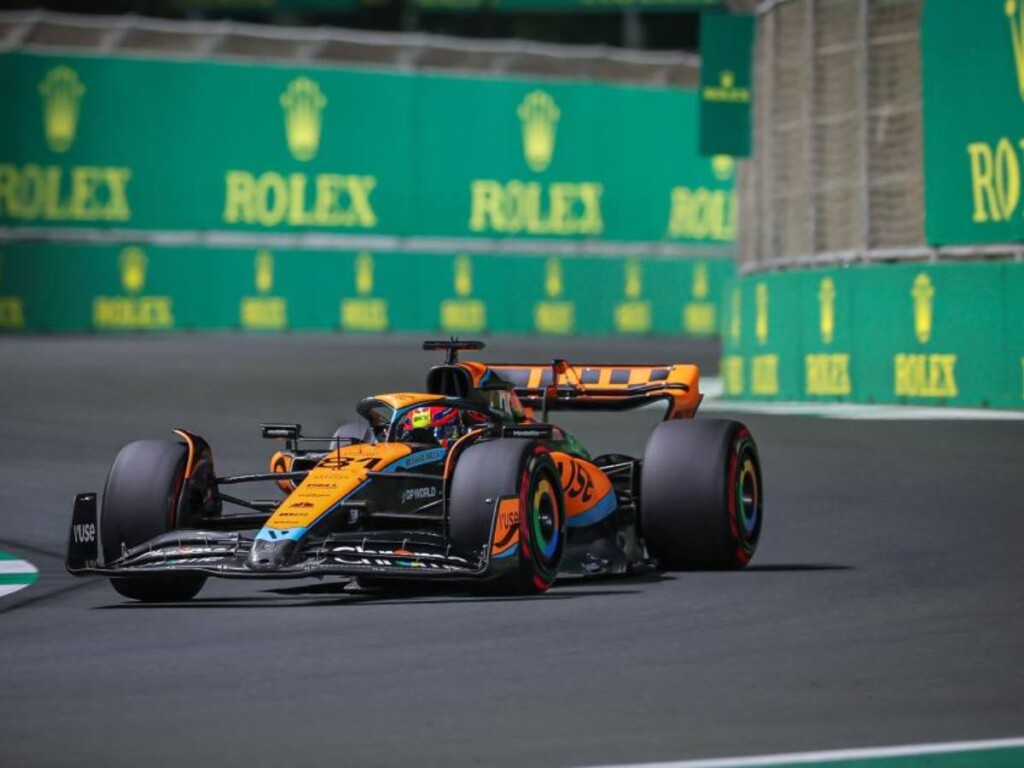 Having previously tasted success at the Jeddah circuit during his F2 days, he is confident that he can excel in the race as well. When asked about his performance and whether he had been pacing himself, he said, "I think the first few laps in practice on Friday, everything was coming a bit quicker than I remembered from F2! So that took a bit of getting used to, obviously. I think more than anything just getting more comfortable with the car has been beneficial."
Lando Norris dominated the intra-team battle over the past two seasons alongside Daniel Ricciardo, and it appears that a tough battle is in store for him with Oscar Piastri. Oscar had high expectations pinned on him for the debut race, but it was nothing short of a disaster. He failed to get out of Q1 and experienced an electronics failure that forced him to retire. However, the Australian bounced back with a solid P9 finish in Jeddah's qualifying and will inherit eighth after Leclerc's penalty.
It will be interesting to see how the team progresses over the season and how Oscar will perform in the upcoming races. Starting from the back row of the grid, Lando has a lot of catching up to do in order to contribute to McLaren's first points on the board.
In case you missed it:
'A subterfuge attempt to destabilize Ferrari,' Charles Leclerc slams rumors of Lewis Hamilton swap deal
What time does the 2023 F1 Saudi Arabian GP race start today? TV schedule, channel, and live stream