The Red Bull Formula 1 Racing headquarters outside of London had an unexpected visitor a few days ago, and that has landed the company right in the middle of the ongoing Ukraine-Russia conflict that has been going on since 2014, and reached its peak due to an incident from earlier this year. Red Bull Racing is the only company that is yet to severe ties with Russia while all other teams have done so, in order to show their support for Ukraine–the war-torn nation that was attacked by Vladimir Putin's Russia back in February of this year.
Haas, the American company that had Uralkali, a Russian organization as one of its chief sponsors and Nikita Mazepin, a Russian national, as its driver, terminate both contracts amidst the Russo-Ukrainian war to show solidarity against Russia. But Red Bull has failed to follow suit as its products are still in sale in Russia, while most global brands have bowed out of their deals with the European country. Now, Nobel Prize awardee Oleksandra Matviichuk has made a virtual appeal to Max Verstappen to use his voice to pull Red Bull out of their business deals in Russia.
On Tuesday, a massive screen, put up right beside the Red Bull HQ, was projected with Matviichuk's face. And she talked about the plight of the Ukrainians in the middle of the war, and how Red Bull have failed to do justice by them. The director of Ukraine's Centre for Civil Liberties also directly addressed Max Verstappen, as the face of Red Bull, and delivered a 2-minute speech to ask him to get Red Bull to severe ties with Russia.
Read More: WATCH: George Russell spotted with his gorgeous girlfriend courtside enjoying a Miami Heat game
Nobel Prize awardee Oleksandra Matviichuk implores Red Bull's Max Verstappen to help Ukraine on humanitarian grounds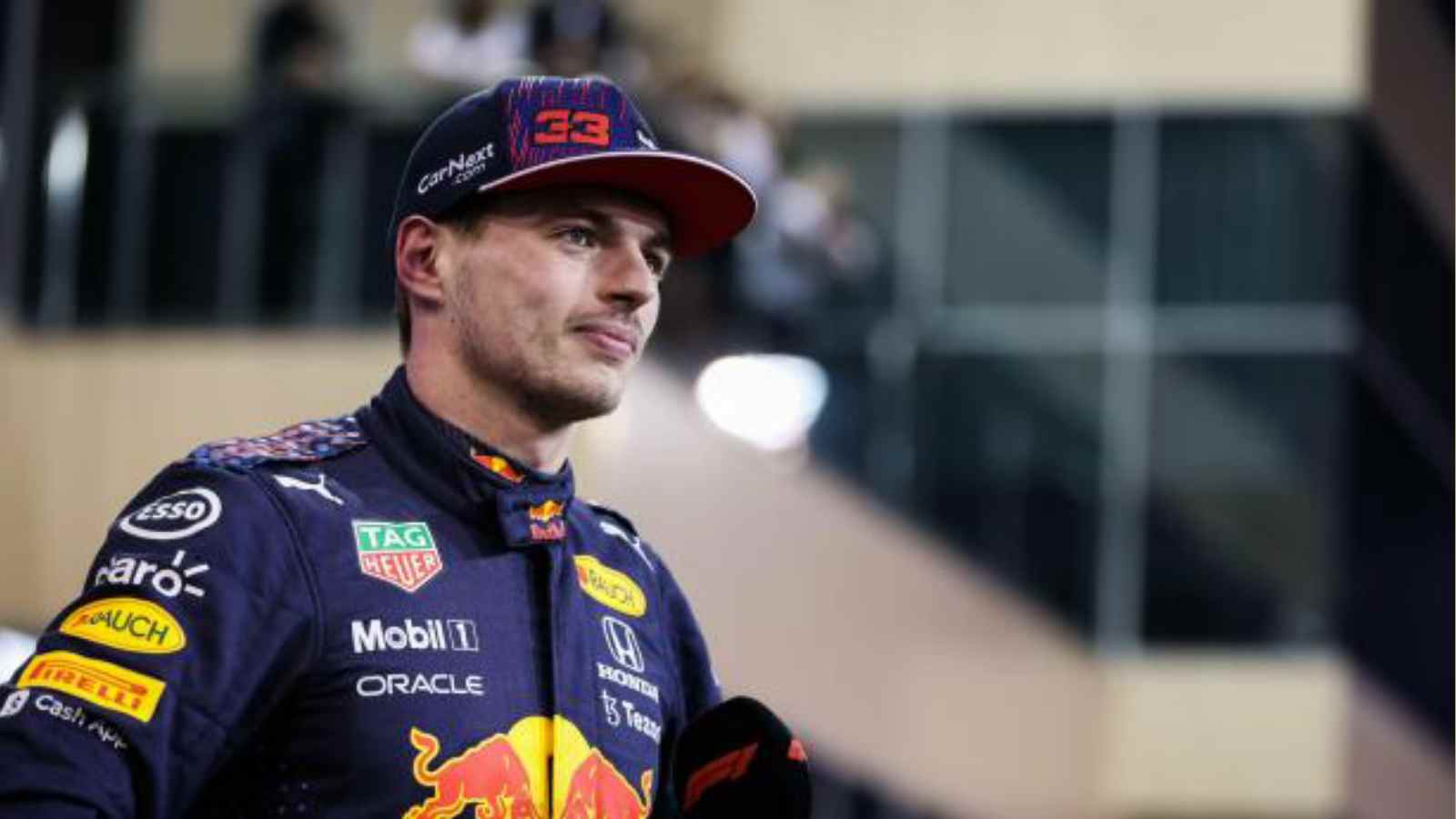 Formula 1 has become an international phenomenon these days, and because of their massive popularity, the F1 teams such as Red Bull have gotten a role to play in the Ukraine-Russia war as well, according to social worker Oleksandra Matviichuk. But the company has failed to show their support for Ukraine as they are still doing business in Russia. Addressing this, Matviichuk said, "Why is Red Bull still on sale in Russia while so many global brands have pulled out? Why do Red Bull still continue to help Russia to finance this war?"
The Ukrainian Solidarity Project projected a video onto the Red Bull Racing factory asking Verstappen to use his influence to get Red Bull to pull out of Russia (via Getty Images) from formula1
Then she went on to ask for support from Max Verstappen as the "leading brand ambassador of Red Bull". She said to him, "Can you please ask them, I ask for your support to convince Red Bull to stop their business in Russia."
Meanwhile, Nataliia Popovych, co-founder of Resilient Ukraine civil society organisation and member of the steering committee of B4Ukraine, also talked about Red Bull's ongoing trade with Russia, saying, "Red Bull is sticking with Putin's regime while so many other companies have pulled out. That means they're willingly paying taxes in Russia and signaling to the world that they're comfortable with the Kremlin's atrocities in Ukraine."
Thus, Matviichuk and Popovych are only the most prominent voices among all the social activists who want to know why Red Bull has failed to cut ties with Russia even after knowing fully well about the atrocities that Putin's government has imposed on the Ukrainians because of the Ukraine-Russia war. Till now, no official statement has come from Red Bull regarding this matter, and only time will tell how the British company reacts to such an open appeal by Matviichuk.
Read More: Pierre Gasly gives a glimpse of his "unforgettable dinner" with NBA legend, Michael Jordan in Miami
Also Read: "We will do everything in our power," Toto Wolff warns F1 teams of a Mercedes resurgence in 2023