Ever since their introduction, sprint races have been rather divisive. Despite that, they are popular: F1 wouldn't have increased their number otherwise. Of course, it's one less preparatory session for the teams. This means that they may not be as well prepared for the race as they want. This year, the first sprint will take place in Azerbaijan, towards the tail end of April. It will be the first of six sprint races in 2023 – the others will take place in Austria, Belgium, Qatar, the USA (COTA), and Brazil.
The Azerbaijan GP weekend will be special in one sense – it will feature a revised format. According to Motorsport.com, it was brought up by F1 CEO Stefano Domenicali in the recent F1 commission meeting and has the widespread support of team bosses. current sprint weekend goes like this: On Friday, there is FP1, and then qualifying for the sprint race. On Saturday, there is FP2 and then the sprint race, which determines the grid order for the feature race. Sunday sees no change.
However, the exact new format has seemingly not been finalized yet. There seem to be two options. The first one of these goes like this: Friday will have one FP1 session, followed by qualifying for Sunday's race. Saturday will have a qualifying session for the sprint race later that day. Sunday will remain unaffected. The other option will have the sprint qualifying on Friday, and the race qualifying on Saturday.
Read More: "It's absolutely ludicrous," Christian Horner slams the idea of conducting a Sprint Race in Azerbaijan
Guenther Steiner wants F1 to take this process "step-by-step"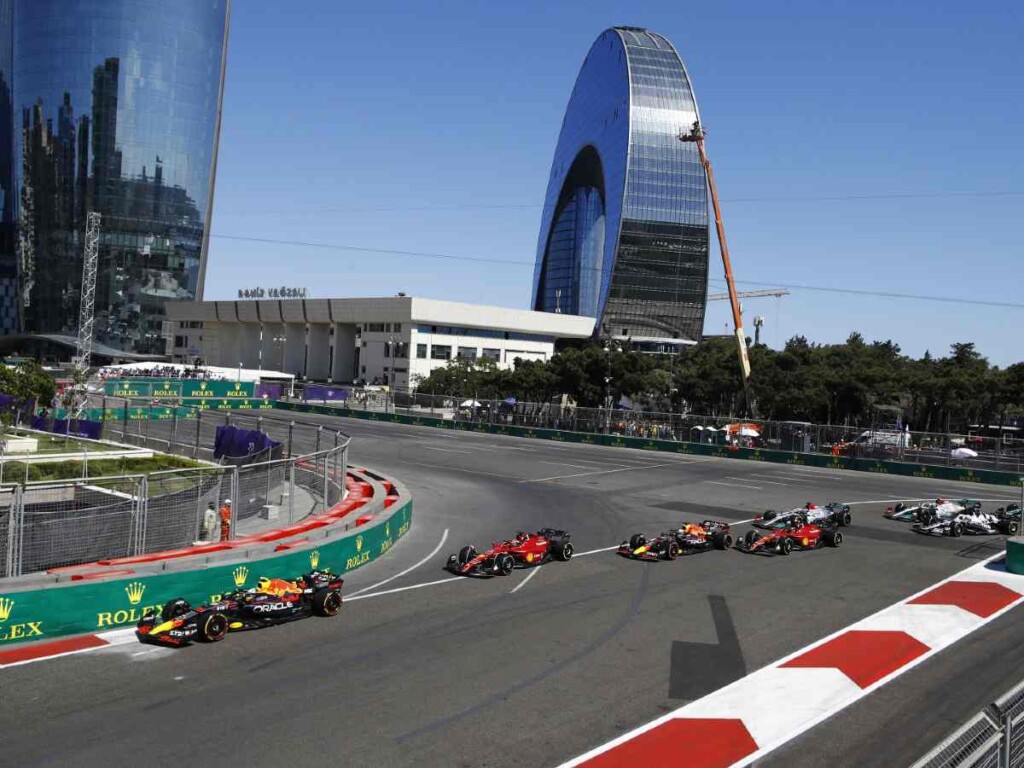 Of course, changing an F1 weekend's format isn't so simple. One can't just flip a switch and tell the drivers and teams that it'll be different for one weekend. It will involve big updates to the sporting regulations, and there are also logistics to consider. The tire allocation is a big factor – the current system for sprints, with six softs, four mediums, and two hards is not viable for this format if drivers want to use new tires for sessions.
Guenther Steiner had disclosed this but said that they were still going over how to, and if to implement this format. He wants F1 to ensure that teams have enough time to figure out any problems with the car. The Haas team boss further added: "So I think we need to take it step-by-step, get over this hurdle of how we can do a second qualifying on the weekend in the sprint events, and then maybe go the next step, what are we doing next?" in reference to making FP1 more exciting for spectators.
It'll be interesting to see if this format is implemented in Baku, or if at all. If not in Azerbaijan, Motorsport.com's report states that it could happen in Austria. This may end up being a good idea, considering Christian Horner's recent statements on hosting a sprint race on the rough, and 'dangerous' Baku City Circuit. If the weekend is further disrupted, and teams don't have enough time to understand the car's behavior and refine their setups, it could be a recipe for disaster.
In case you missed it: