Taking cues from the brilliant racing that fans witnessed at this year's Sao Paulo Grand Prix last weekend, some new reports about the Brazilian race have come up. According to the news regarding the sales for the Sao Paulo GP 2023, all the tickets have sold out within only 2 hours of their release. This comes as no surprise to the F1 community that was amazed at the number of thrills that the weekend in Brazil provided them.
Brazil played host to a Sprint weekend for the 2022 season of Formula 1. And starting right from the Qualifying Session, the audience enjoyed a great spectacle as Haas racer Kevin Magnussen took advantage of the weather conditions and snatched his first-ever career pole position. And during the Sprint, Brazil allowed the fans to go back to the old 2021 days, when Max Verstappen and Lewis Hamilton had many wheel-to-wheel battles.
And finally, the Main Race during the Sao Paulo GP weekend witnessed drama at the front, middle and back of the grid. George Russell won the race while Lewis Hamilton put up an amazing performance to come back from his collision with Verstappen and take the second place, making it Mercedes' first 1-2 finish in this season. Carlos Sainz pulled up behind the two Silver Arrows as the second runner-up.
Read More: Pierre Gasly gives a glimpse of his "unforgettable dinner" with NBA legend, Michael Jordan in Miami
Sao Paulo GP committee believe the huge success of the 2022 edition played a part in the ticket sales for next year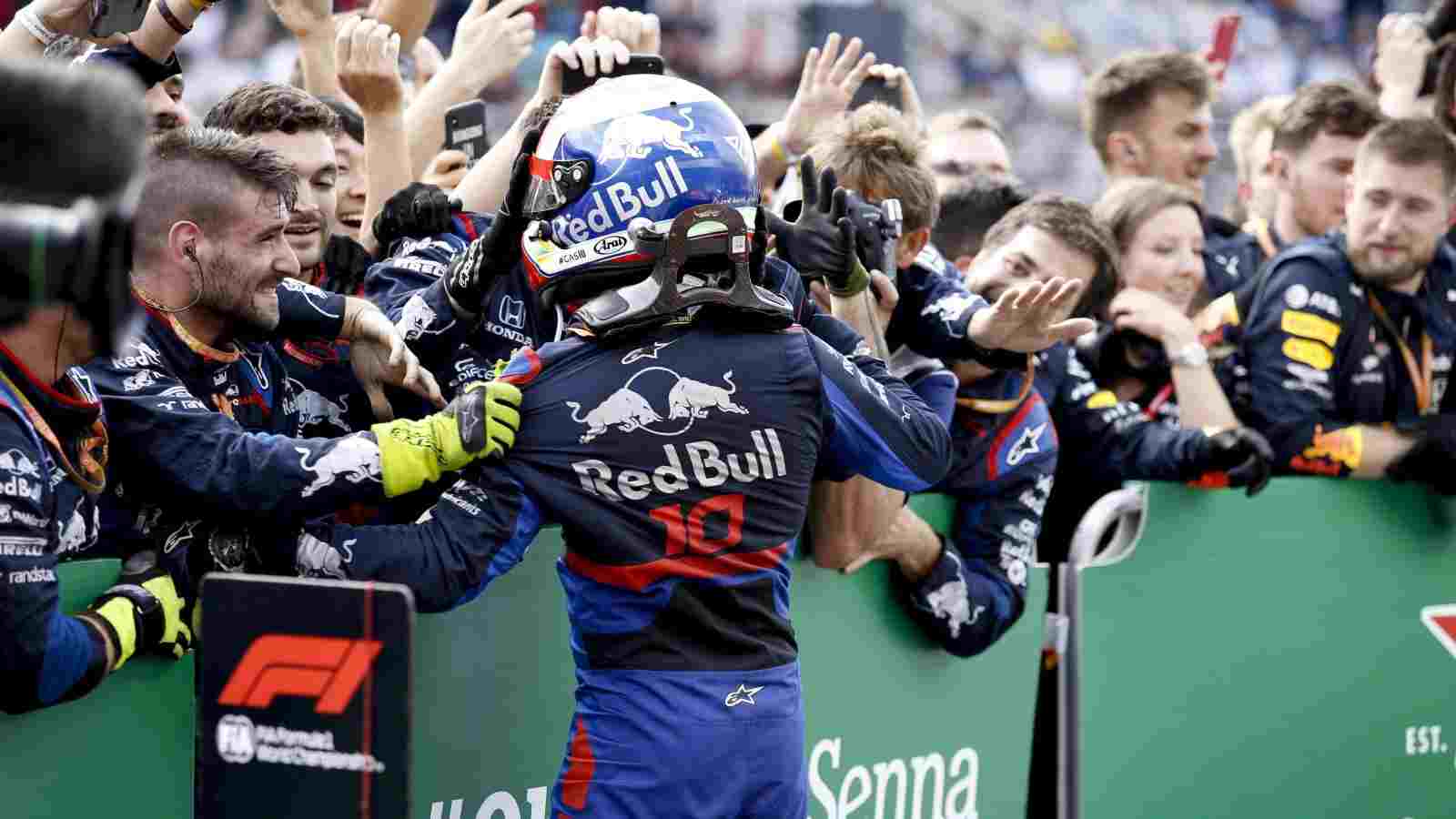 The Sao Paulo Grand Prix has always had some great fun in store for the fans with its interesting circuit design and thrilling weather fluctuations. Fans were so happy with the racing at the Sprint and the Main Race, that they claimed they would be up for it if all 24 races for the upcoming 2023 season would be held in Interlagos itself.
Speaking about the massive ticket sales for the Sao Paulo GP 2023, the organization behind the race said, "Given the success of this year's edition, we believe that there would be great interest on the part of the public. We are very happy with the recognition of the show we have provided for those who come to Interlagos."
The tickets were released on 16th November following the Brazilian GP, and within two hours, all of the tickets were sold out. This is great news to all the fans who are eagerly waiting for the paddocks to return to the South American country even though this year's season has not finished yet.
Read More: "I'm not going to be nice anymore," Romain Grosjean heavily criticized by rivals in IndyCar
Also Read: "The test is going to happen," Toto Wolff reaffirms Romain Grosjean's hopes for Mercedes Test