Charles Leclerc's unlucky streak at the Monaco Grand Prix has become a tale of legends within the Formula One World. Flawed strategy, driver error, and many other misfortunes have plagued the hometown hero's race weekend. Born and raised in the principality of Monaco, Leclerc used to take a bus to school from a stop that is also the final corner of the city's street circuit.
However, Ferrari's golden boy has never won or stood on the podium at his home race. "I do not believe too much in luck, but it's true that when you see the records, it's not always been easy on race day," he said on Thursday ahead of the Monaco race weekend.
Leclerc has only finished one race out of 4 throughout his F1 career. The 'Monaco curse' has followed him right from the junior series up to the premier ranks. Ferrari and Leclerc have bottled up about three chances for a victory at Monte Carlo. Regarding the Monaco Grand Prix, Charles Leclerc always seems to run out of luck, and 2023 has been no different.
Also read: He will create chaos, and I will work my way through: Esteban Ocon wants to use Fernando Alonso as a tool to win Monaco GP
Here is six times Charles Leclerc could not finish the Monaco GP
2018: Brake failure leads to heartbreak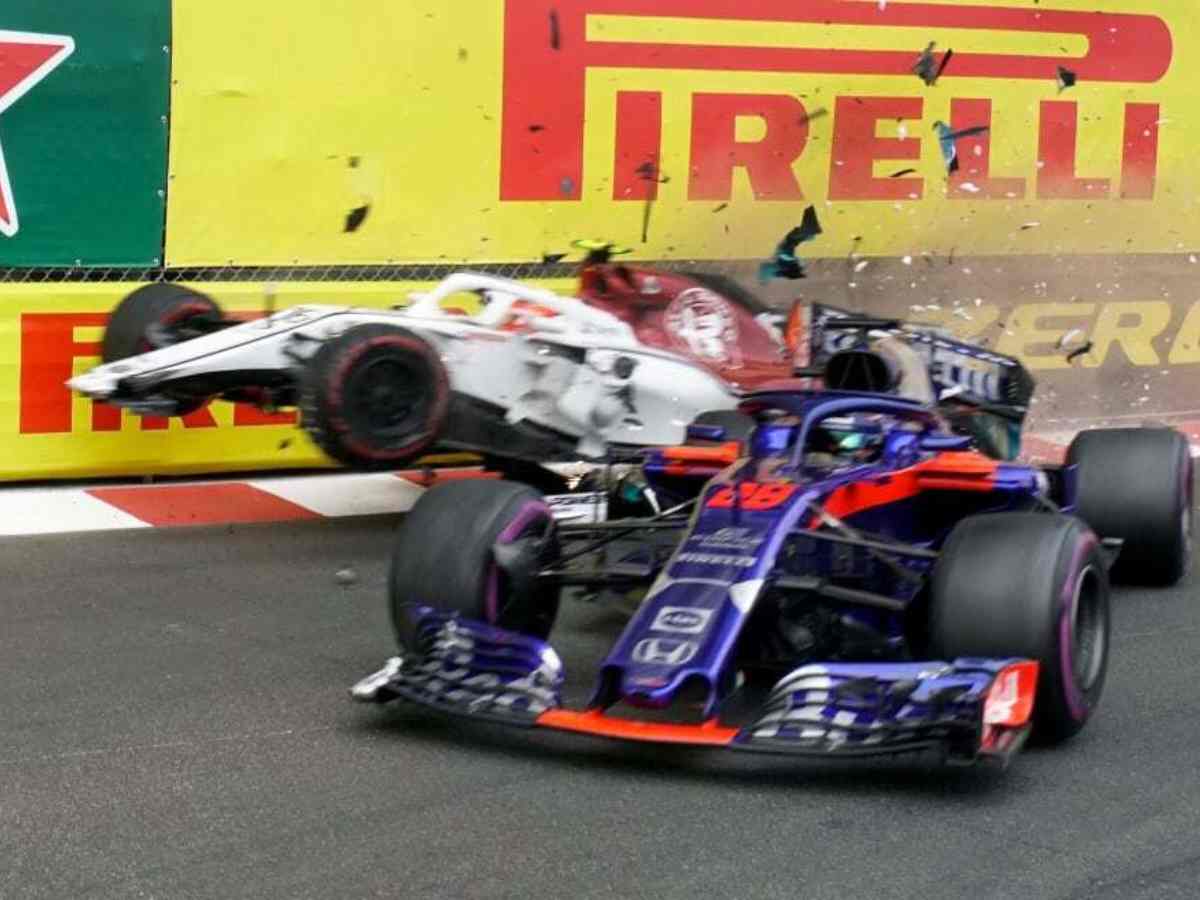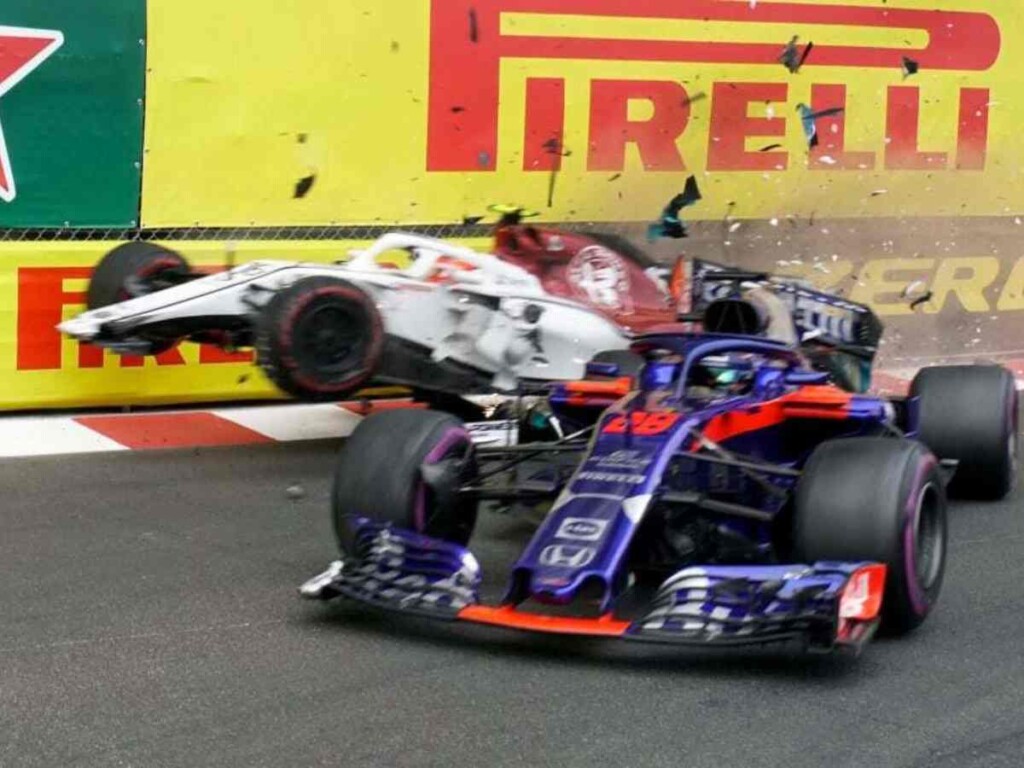 After winning the 2017 Formula 2 Championship, Leclerc was promoted to the Alfa Romeo-Sauber F1 team. An impressive qualifying session saw him drag his Alfa into Q2, out-performing his teammate, Marcus Ericsson. A points finish always seemed unlikely, but a front left brake failure marred any chances of that. That resulted in him colliding into the back of Brendon Hartley's Torro Rosso with only six laps left.
2019: Ferrari's botched qualifying strategy sets up Leclerc for failure
An impressive rookie season with Alfa Romeo earned Charles Leclerc a seat with the Scuderia. Ferrari had an excellent start to the season, with Leclerc almost winning the Bahrain Grand Prix, but a reliability issue hindered his chances. In the opening races of the 2019 season, Charles didn't finish outside the top 5.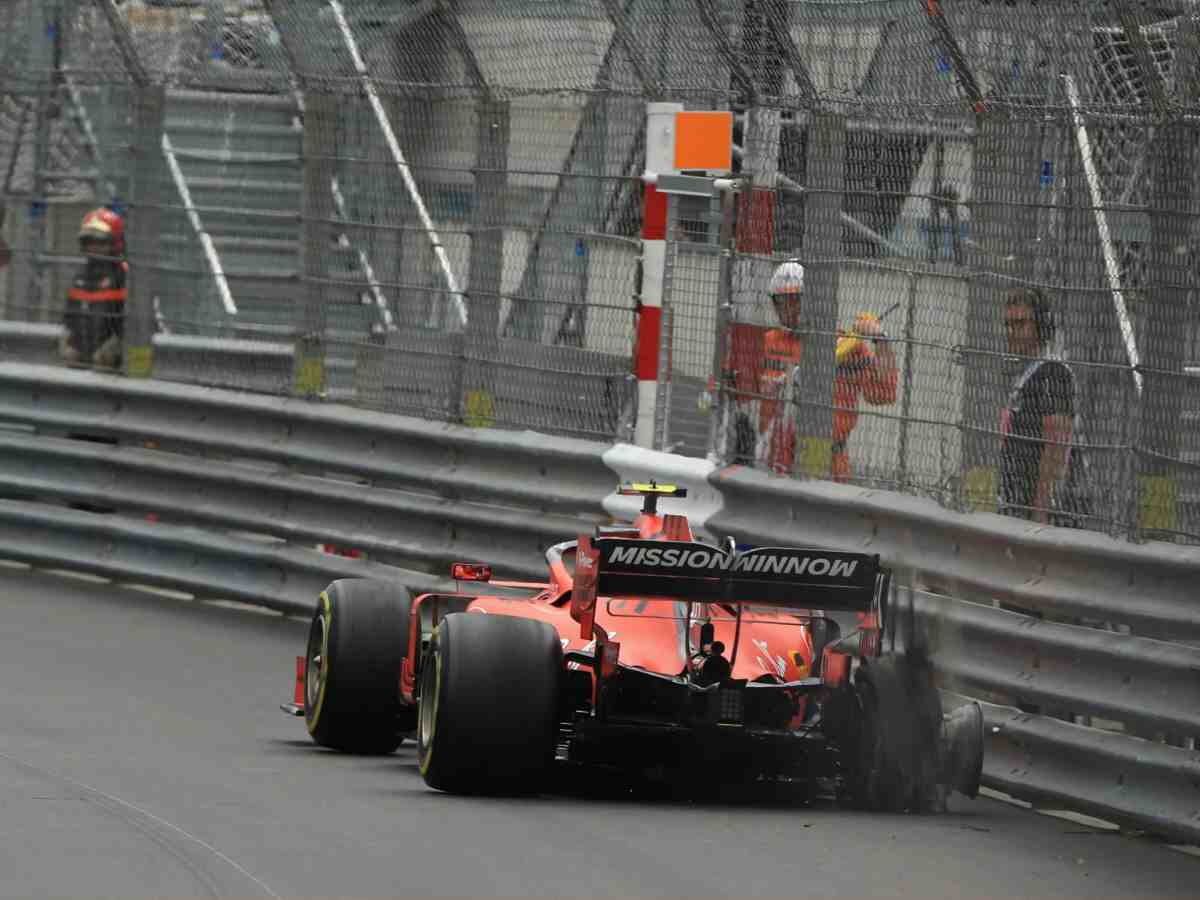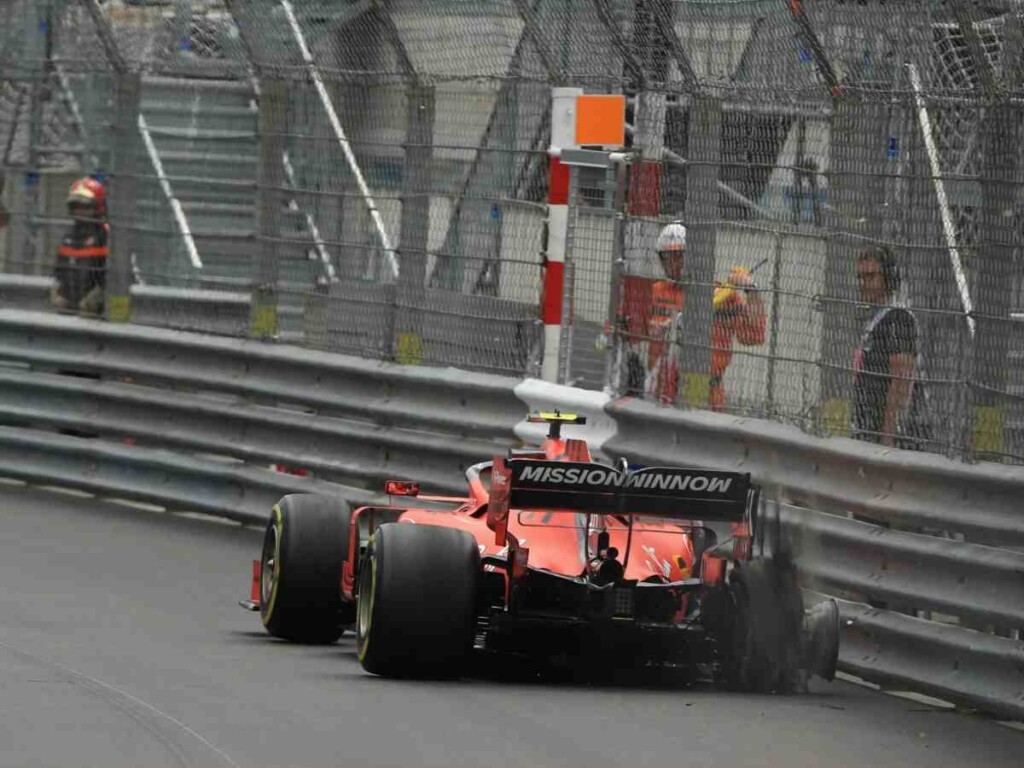 The 2019 Monaco Grand Prix had a different story to tell. During qualifying, Ferrari was confident that the time Leclerc had set at the start of Q1 was sufficient to promote him to Q2. But because of track evolution, his time was only good enough for the 16th position. On race day, Leclerc had a good start but later crashed into Nico Hulkenberg. Due to damages, the Monegasque had to retire his car.
2020: The year of the covid-19 pandemic
Due to the covid-19 pandemic, many races that season was canceled. During the Australian Grand Prix weekend, the severity of the pandemic was understood, and the race was called off. As a result, the year didn't see a race on the Monaco city circuit.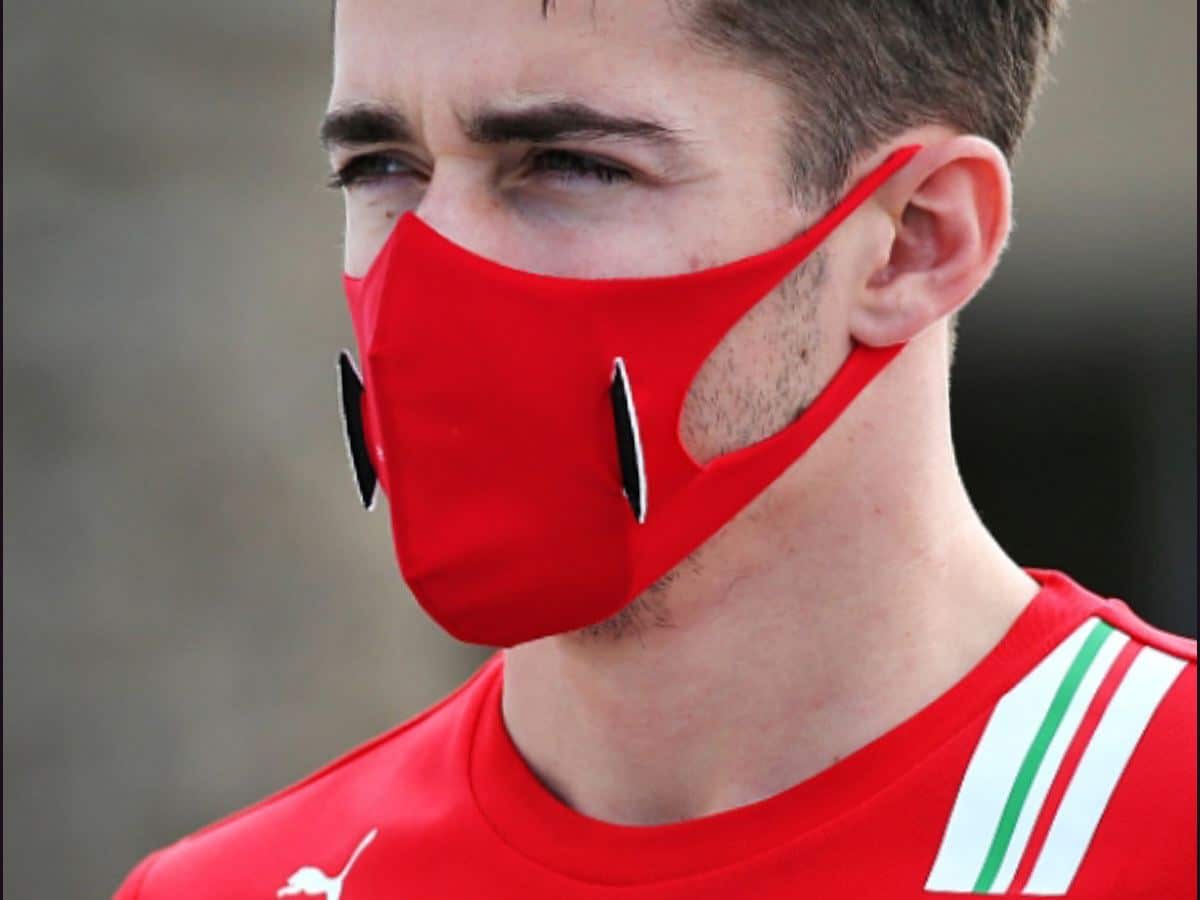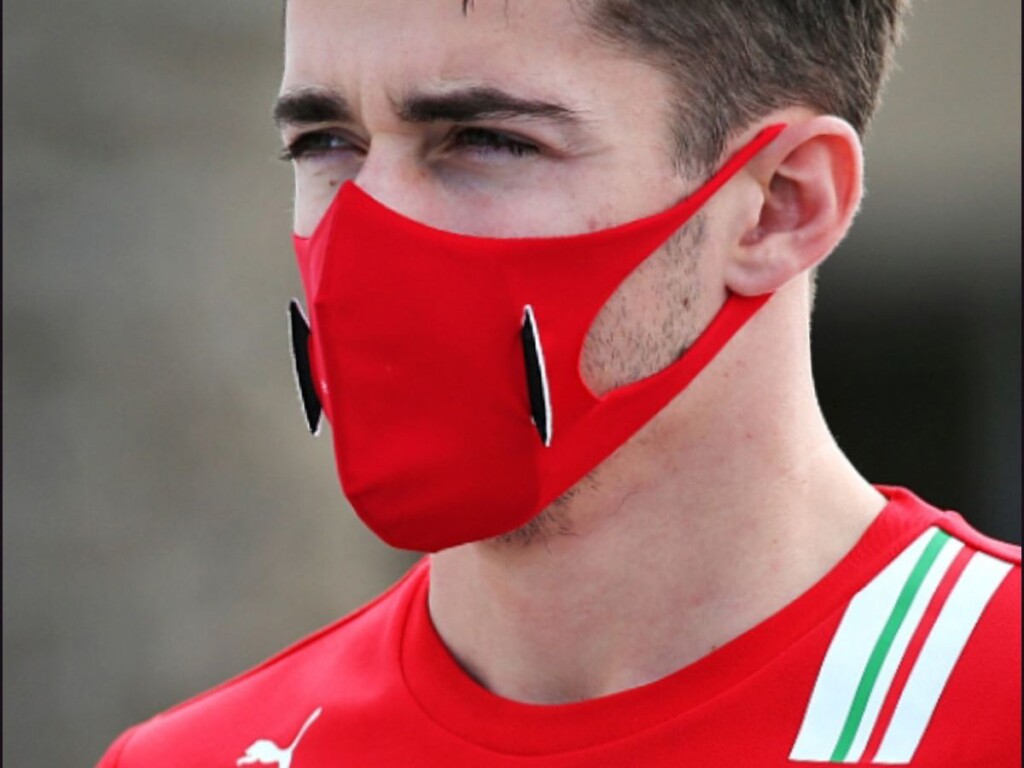 2021: Secures pole position but fails to start the race
Ferrari had a much improved season this year as compared to 2020. With frequent point finishes and a couple of podiums, Ferrari was looking for a strong season. As evidenced by the free practice session, Ferrari was the team to beat Monaco. After going quickest in Q1 and Q2, all eyes were on Charles Leclerc to clench pole position at his home race.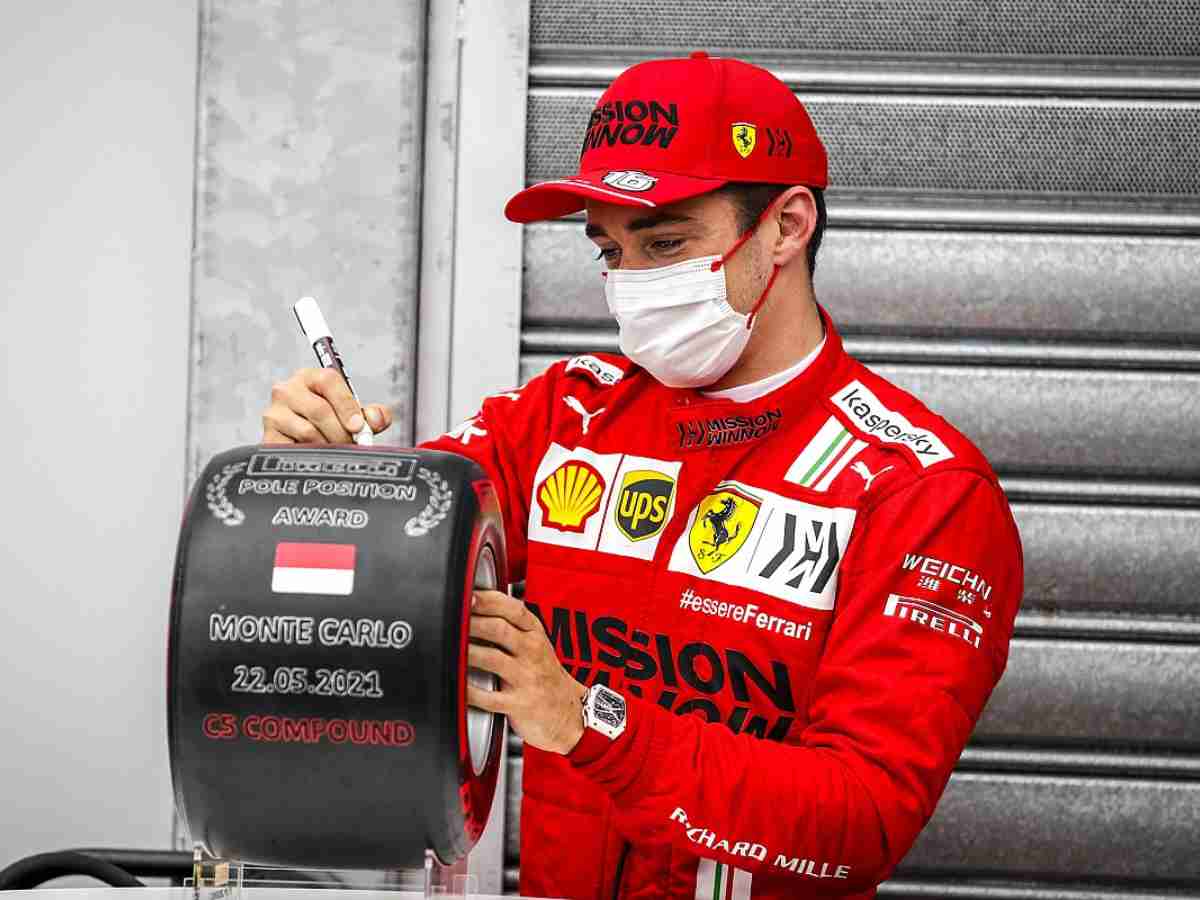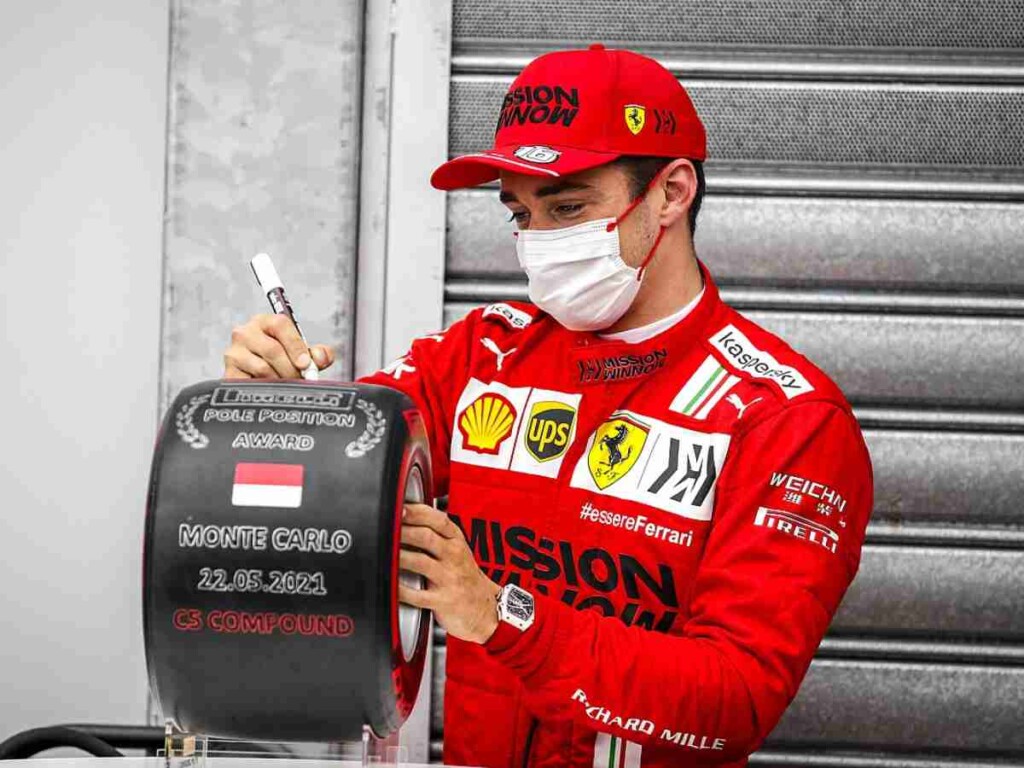 He even had a provisional pole, but due to track evolution, he had to set another lap in the latter qualifying stages. However, Heartbreak would follow as Leclerc crashed out after he clipped the wall on the inside of the swimming pool chicane. This collision broke the Ferrari's front right suspension. The team decided not to change Leclerc's gearbox, which would result in a 5-place grid penalty.
This error would come to haunt him as his car broke down in the formation lap en route to the grid the very next day. It was later discovered that the car had a driveshaft failure. His error could solely fall upon the feet of the Ferrari driver.
2022: Ferrari's miscalculated pit strategy demolished any chance of victory
Learning from mistakes made in 2021, Charles Leclerc put his Ferrari in pole position. With the pace shown throughout the weekend, Charles Leclerc was the favorite to win. The start of the race was delayed due to heavy rains. Despite the wet conditions, he perfectly led the first 17 laps of the race on wet compound tyres.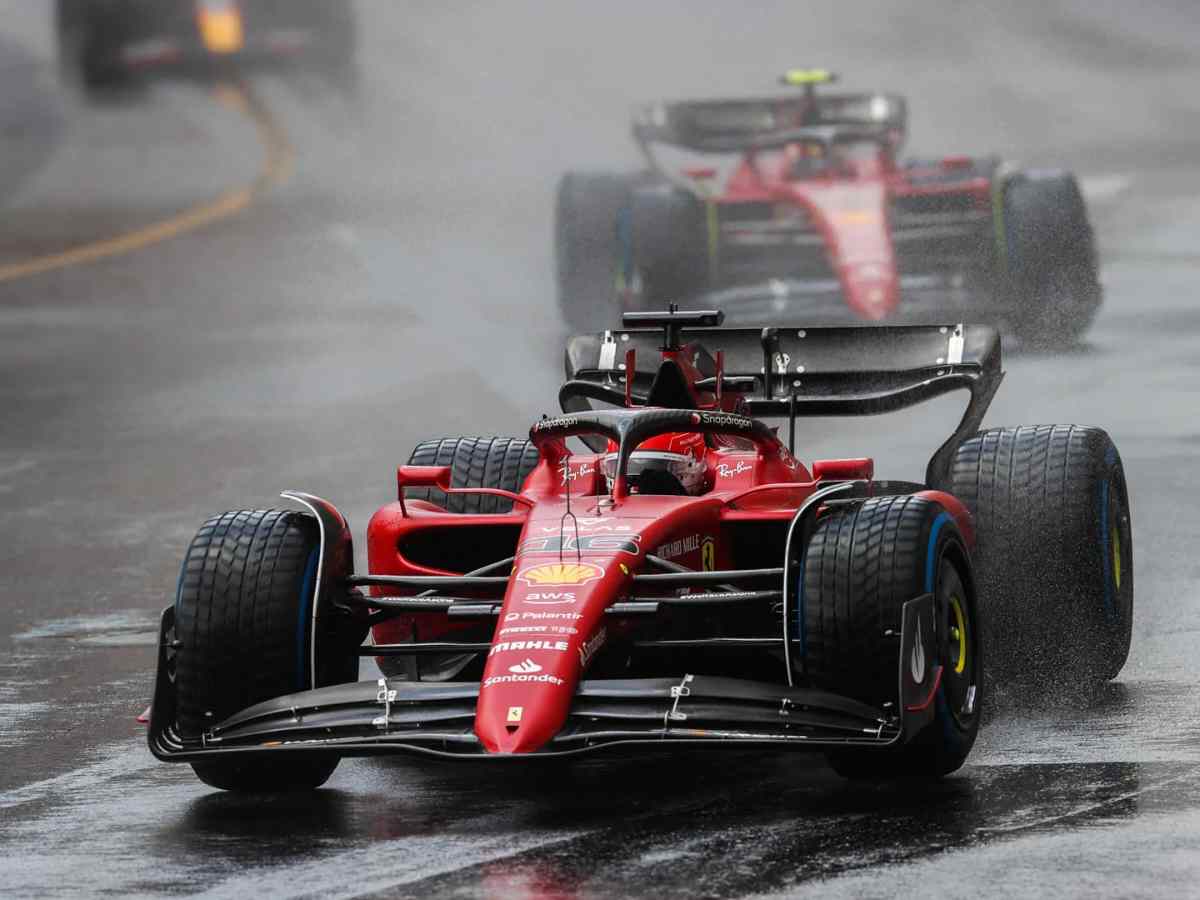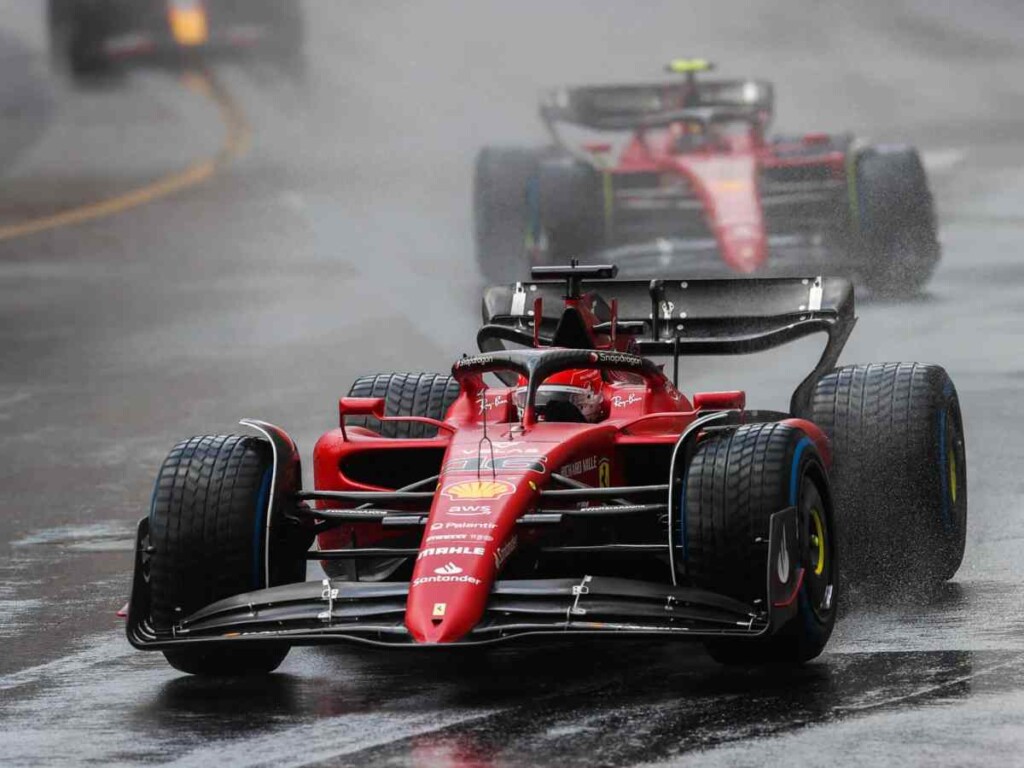 On lap 19, Ferrari decided to pit Charles Leclerc and change his tires to intermediates. The rival team Red Bull Racing pitted their driver Sergio Perez two laps earlier. Both drivers needed to pit again for slicks as the rain stopped and the track got drier. Ferrari teammate Carlos Sainz insisted on staying out and switching straight from wet to dry tires, was now ahead of Leclerc.
A miscalculated call for pitting resulted in both the Ferrari drivers in the pit box simultaneously. After the round of pitstops, the order of the top 4 was – Sergio Perez, Carlos Sainz, his main title rival, Max Verstappen, and Charles Leclerc in P4. This major goof-up cost Ferrari an almost certain 1-2 finish on the streets of Monte Carlo. After the race, the disappointed Leclerc said he had "no words" about the team's error.
2023: Penalized for impeding McLaren driver Lando Norris
After an underwhelming start to the season, Ferrari wanted to make the best out of the Monaco Grand Prix weekend. Leclerc was finally looking to break his consecutive run of bad luck in the principality. All was looking decent for the Scuderia after the three practice sessions.
Ferrari's pace was strong during the qualifying session. After an exciting Q3 session, Charles Leclerc pushed his car into P3, an outstanding result for the team. After finishing his last lap of the Q3 session, Leclerc was found impeding McLaren driver Lando Norris who was on a flying lap.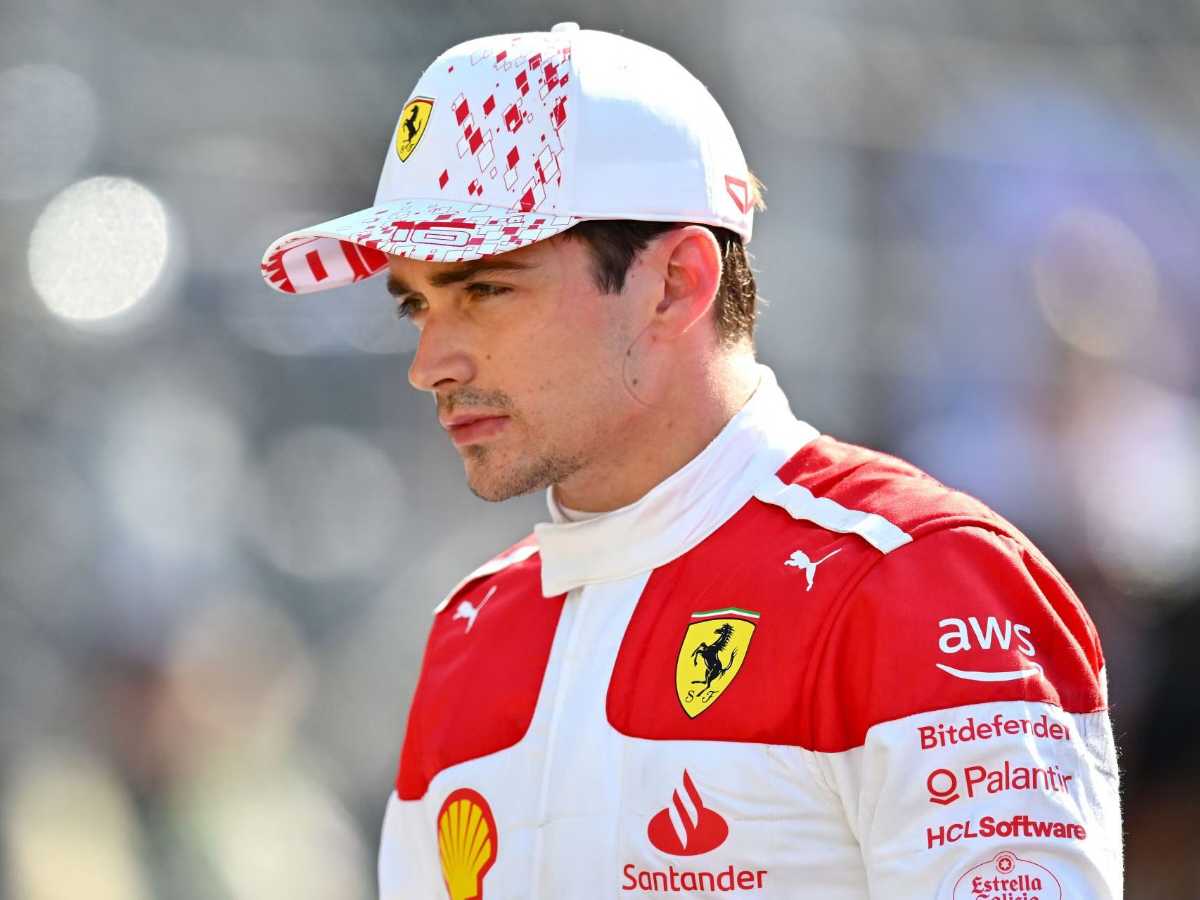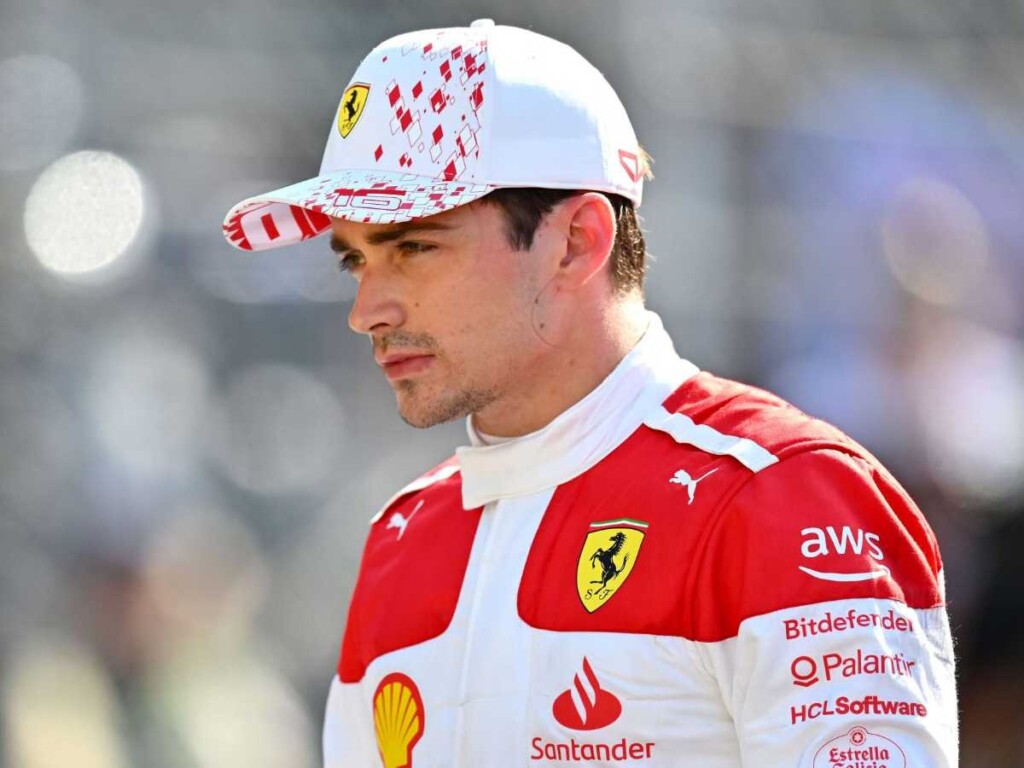 Norris and Leclerc both agreed that there was nothing the Ferrari driver could do to avoid impeding the McLaren. However, the stewards later reviewed the Scuderia's team radio and discovered that Leclerc was not priorly warned about Norris' advancement. Charles Leclerc received a 3-place grid penalty behind Mercedes driver Lewis Hamilton and ahead of Alpine's Pierre Gasly.
An Honourable mention includes Charles Leclerc crashing 3-time world champion Niki Lauda's legendary Ferrari 312 B3 at Monaco after experiencing a break failure. This occurred at a demonstration run at the Monaco Historic Grand Prix. Niki Lauda won his second world championship in 1974 with that very car.
Charles Leclerc's streak of bad luck in Monaco combines poor strategy calls, unforced driver errors, reliability issues, and circumstances. When it comes to overtaking, Monaco is infamous for being difficult. Will this run continue in today's race? Only time will tell.
In case you missed it: