The 2023 Spanish GP had its fair share of drama. However, it came as a surprise to see Mercedes drivers Lewis Hamilton and George Russell stand bring the Brackley based squad back on the podium with the P2 and P3 finish respectively. After changing their sidepod design philosophy from Monaco, it was expected that the team would be back on its path towards success.
Although, one observation that everyone made was the fact that Shakira was also present the the 2023 Spanish GP. While it doesn't appear to be any different than any other celebrity attending a race, there is much more to the story. The Columbian singer was also spotted at the Miami GP where she was hanging out with Lewis Hamilton. This in turn sparked a lot of dating rumours about the two individuals.
After her antics in Miami, the singer also attended this last weekend's Spanish GP. After the race, both Shakira and Lewis were spotted having dinner with some friends. All in all, this has just raised the heat in the F1 world as everyone believes that the Mercedes driver and Shakira are a thing now. The above incidents seem to be proof for the same. Her presence also had a positive impact on the 7 time F1 world champion.
Discover: Christian Horner refutes George Russell's 'unimaginable' claims that Red Bull will win every race in 2023
Shakira's support leads to Lewis Hamilton getting back on the F1 podium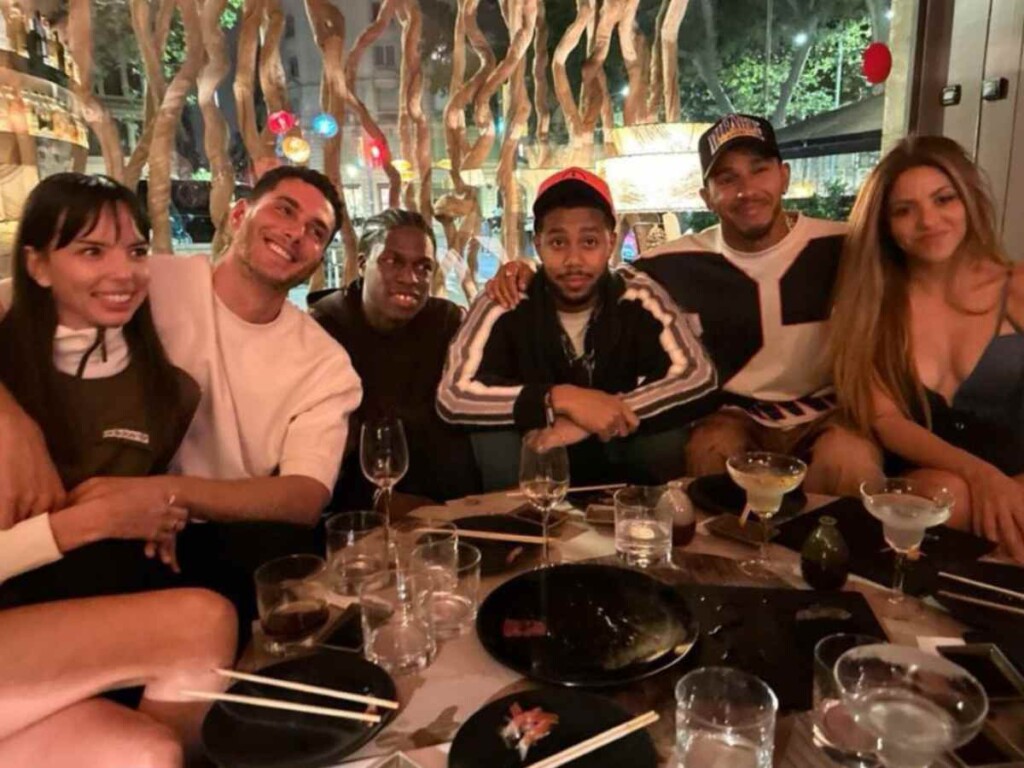 In Shakira's presence, it seemed like Lewis Hamilton was back to his old ways as the Mercedes driver went on to achieve a P2 finish. On the other hand, the Colombian singer recently been in the news for her breakup with longtime boyfriend Gerard Pique. He was also rumoured to be present at the 2023 Spanish GP. It would have been a very awkward conversation for all three individuals for sure.
Lewis Hamilton has a long history of dating some of the most influential women in the world and it seems like the streak might continue. Lewis had previously expressed that he would like to date a Latina. Right after, Shakira came to attend the Spanish GP. Fans also claimed to say that Lewis and Shakira seem to be definitely a thing now. It will be interesting to see how things go ahead in the future.
In case you missed it: