If anyone of the followers of Formula 1 thought that Ferrari had given up all hopes in the current season of F1 2022, then they got the biggest surprise at the Marina Bay Street Circuit today. After a harrowing session in wet weather conditions, Charles Leclerc proved that he has the upper hand when it comes to getting pole positions by scoring his eighth P1 start of this season at the Singapore GP Qualifying.
For winning the World Championship title, Max Verstappen needs to win and he requires Charles Leclerc to come eighth or below in tomorrow's Singapore GP. But this entire weekend has been an opportunity for Charles Leclerc and his team at the Ferrari garage to prove that they are not going down without a fight. After scoring a 1-2 finish at the FP2 session, Leclerc was hoping for a pole position in the Qualifying–but he never realised it would be so difficult to grab that.
When the Qualis started, the weather was still recovering from the wet conditions which dominated the FP3 session. The cars all went out on the intermediate tyres, but had to switch they choice during Q3 as dry conditions prevailed. In such difficult times, Ferrari's strategy shone through and it helped Charles Leclerc grab pole position after a tough fight with Max Verstappen and Lewis Hamilton.
Also Read: "Always like this!" Max Verstappen ridicules Mercedes's sandbagging claims ahead of the F1 season opener in Bahrain
Charles Leclerc was expected to do well in Qualifying after Ferrari 1-2 in FP2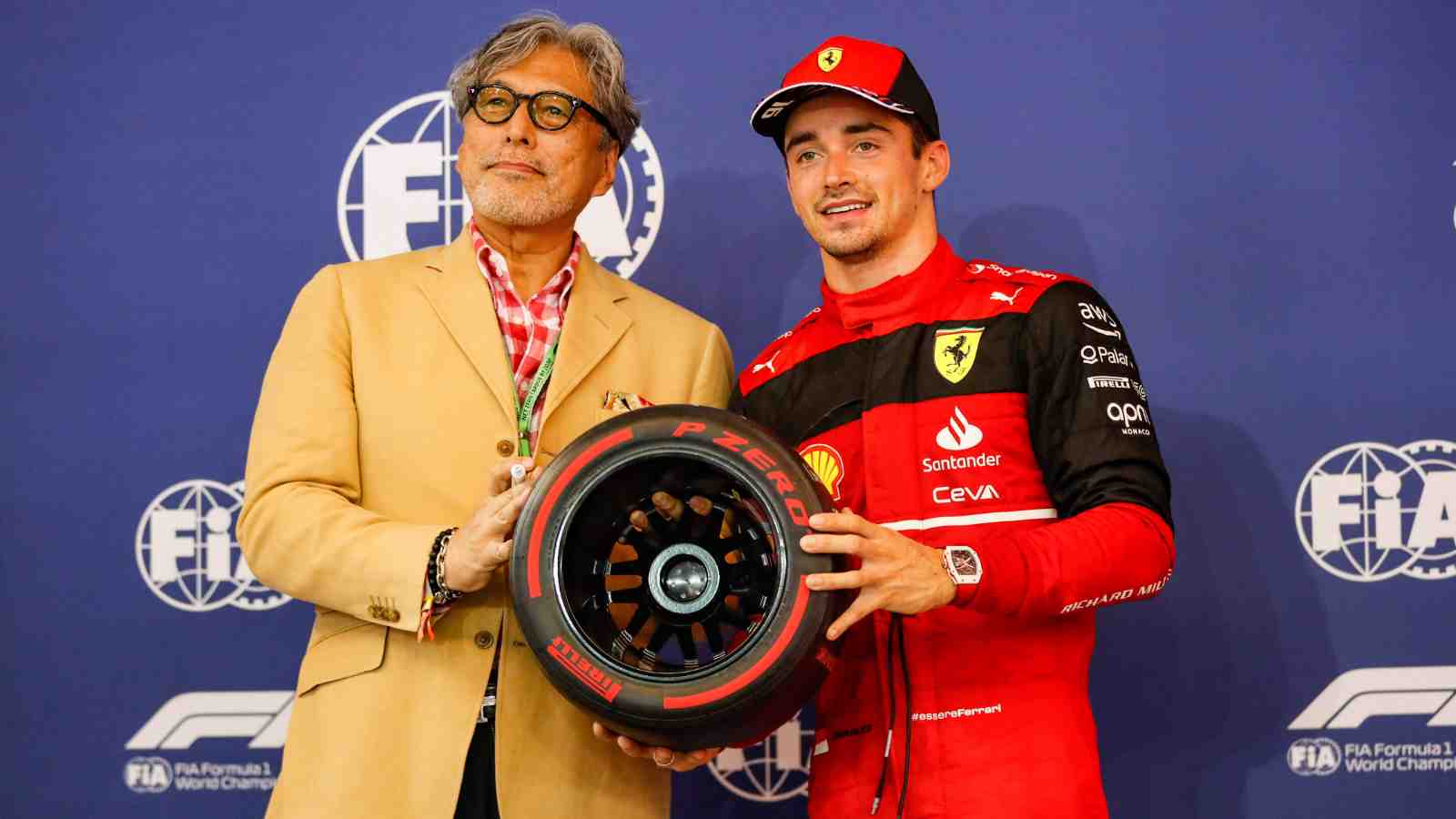 Ferrari have had quite a strong weekend in Singapore so far with Charles Leclerc coming first in FP2 and then again, in FP3. Carlos Sainz has also impressed with his second place in FP2. But the changing weather conditions proved to be a challenge for them.
Speaking of the troubles that Charles Leclerc had to face during the Qualifying, he said, "It has ben an incredibly difficult qualifying with Q1 and Q2 with the inters then Q3 we didn't really know what to do. We went with the soft in the very last minute and it paid off. It was really tricky. I did a mistake on my last lap and I though we wouldn't get pole."
But in the end, Charles Leclerc managed to extend his streak of pole positions with his eighth P1 start of this year. He reacted to the results of the Qualifying by saying, "I am very happy with today's result especially considering the Friday that we had. Very limited laps yesterday for some issues. but we recovered well. We don't have much data from the race run, but if we do the perfect execution then we should win this race."
Now, it remains to be seen if he managed to convert the pole to a race win tomorrow, or if his race gets spoiled by heavyweights like Max Verstappen and Lewis Hamilton, who will be vying for the top spot as well.
Read More: WATCH: George Russell spotted with his gorgeous girlfriend courtside enjoying a Miami Heat game
Read More: Sebastian Vettel to not appear on F1 TV shows: "I'm not going to be a TV pundit."