Ross Brawn, a former Ferrari colleague and a close friend of Michael Schumacher marks the similarity between Lewis Hamilton and Michael Schumacher's seasons. Mercedes marked their comeback in 2010 with the driver lineup of Nico Rosberg and Michael Schumacher. The initial stages for the silver arrows weren't great with the team struggling to score a single podium. But things changed after Lewis Hamilton joined the arrows.
Michael Schumacher is a part of Mercedes but didn't achieve much on paper, with no wins in his four-year stint with them. Though he still sacrificed a lot for the team's improvement and that did work for them as the team won eight titles in a row. The same sacrifice could be seen being made by Lewis Hamilton as the new regulations take place in 2022 and ahead.
Ross Brawn sees the work done by Lewis Hamilton to be effective in the future. "You can compare Lewis' situation a bit with Michael's comeback with Mercedes. As a driver, you always have to decide whether you want to be part of the solution or part of the problem." said Ross as per Crash.
Read More: "This curse is actually real," Tifosi in disbelief after Charles Leclerc crashes Niki Lauda's Ferrari in Monaco
Ross Brawn defines Michael Schumacher's sacrifice for the future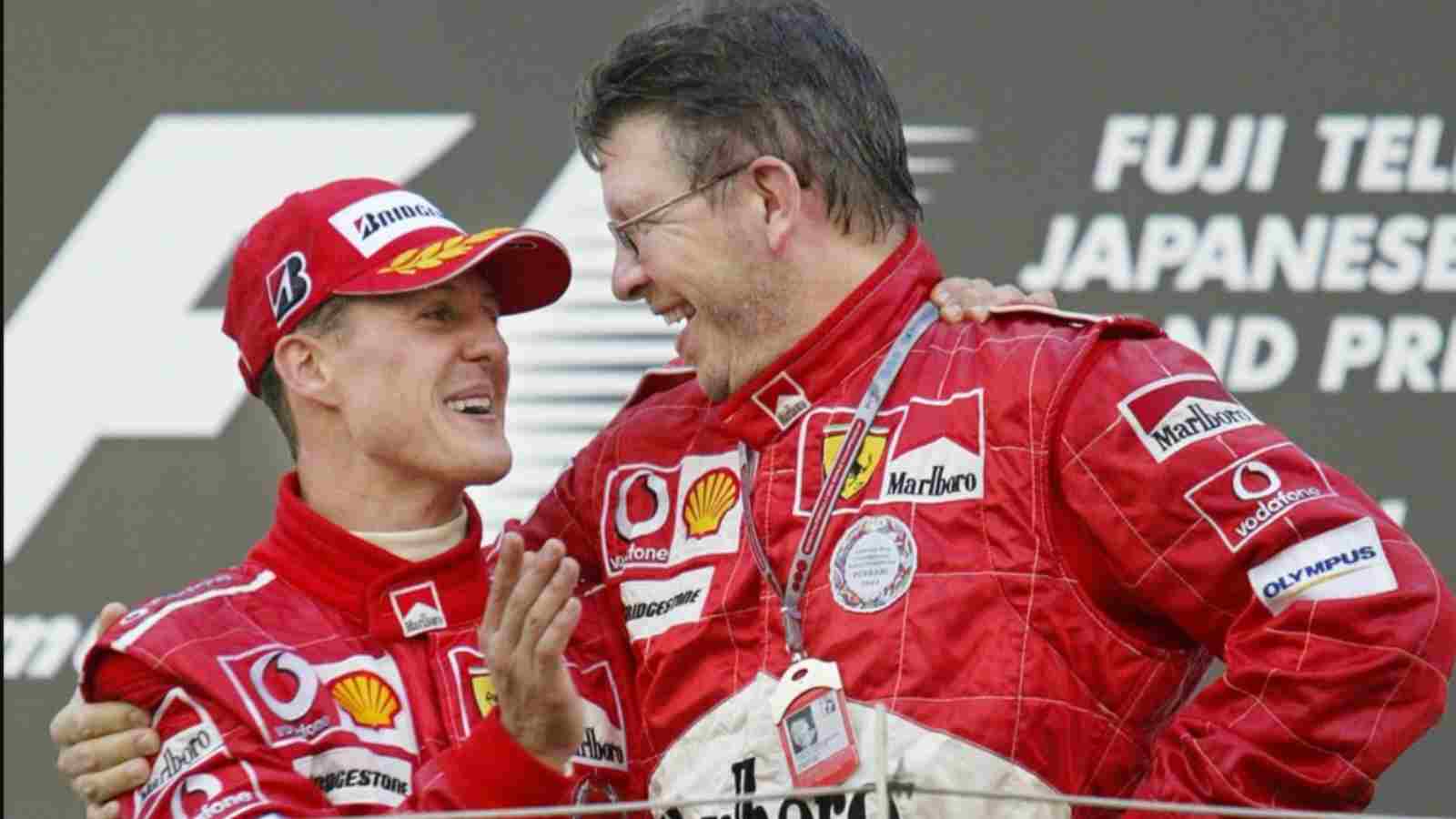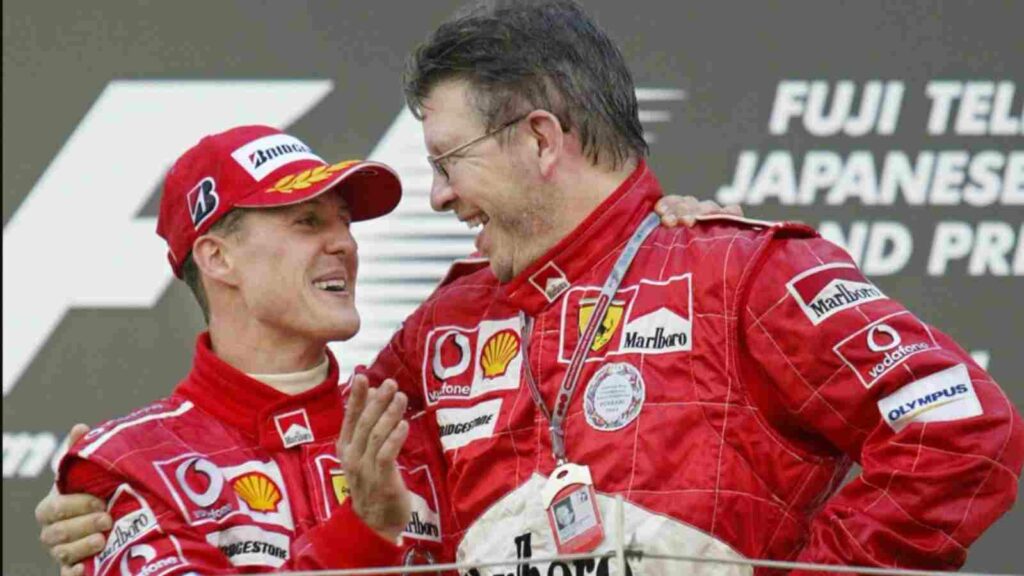 Michael Schumacher retired from the sport after the 2006 season. He returned to the sport in 2010 though he did complete the sport by 2006 with seven World titles and 91 wins to his name. His passion for racing still remained and that continued with Mercedes. Schumacher did help the team to get them at the top for many years and the same could be expected with Lewis Hamilton.
"Michael redefined his role back then, so he was part of the solution and helped build the team that would go on to win eight straight constructors' titles. He sacrificed himself for the future of the team, so to speak, and played a key role in laying the foundation for its success," said Ross."
It hasn't always been an easy season for Lewis Hamilton. Misfortune has often struck him, and while George Russell, being a model of consistency this year, is somehow way ahead of the seven-time world champion. This is certainly not a great situation for Hamilton.
Mercedes currently are trying their best to improve and get itself back at the top. Hamilton is still trying his best to get a win this season, but the car isn't always there, and Russell seems much hungrier and has done everything he had to do to beat him. With Ferrari's struggles, Mercedes could anyhow climb to the second position by the end of the season.
Read More: Lewis Hamilton and Michelle Obama share a warm embrace as former first Lady of US makes special appearance in Mercede Garage
Read More: "Any conversations around buying McLaren is a non-starter" : Zak Brown