Cristiano Ronaldo has forged a career only a few can rival, and his mother has been by his side for all of it. We know Ronaldo for his excellent goalscoring instincts, humongous leap, and match-winning performances. However, who is his mother, who has played a vital role in becoming who he is today?
Dolores has been a constant behind the player throughout his illustrious career. Often seen in the stands, Dolores also took care of his children whenever it was needed. As his friend, philosopher and guide, knowing Dolores might also help the readers breakdown the psyche of the swashbuckling footballer.
The Portuguese has five Ballon D'Ors and four Golden Shoes and has won multiple domestic and international honours in a glorious career spanning more than 20 years. So it is time to know the person from whom Cristiano Ronaldo draws the mental fortitude from.
Who is Cristiano Ronaldo's mother Maria Dolores?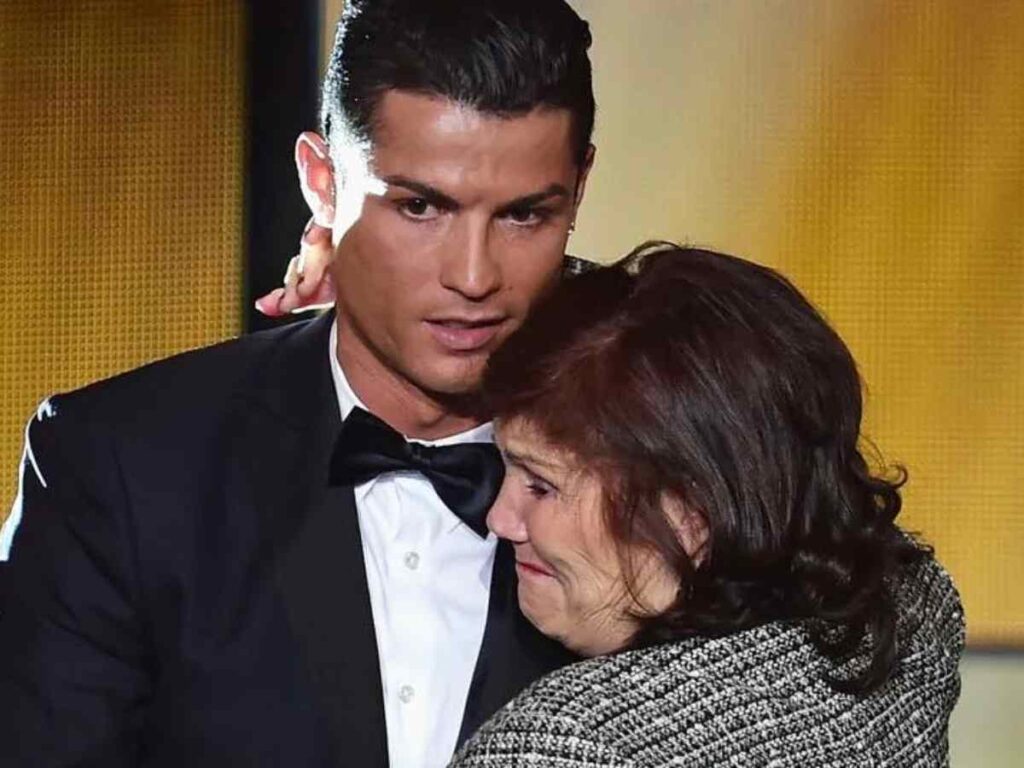 Ronaldo was raised in the Funchal parish of Santo Antonio by his mother, Maria Dolores dos Santos Aveiro, and his father, Jose Diniz Aveiro. However, in the film documentary Ronaldo, she admitted that she considered having an abortion while pregnant with him.
In the film, she says: "He is a child that I wanted to abort. God didn't want that to happen, and I was blessed because of that, and God didn't punish me. Sometimes Ronaldo makes fun of me and says, ''You didn't want me to be born. But now you see that I'm here helping all of you.'' And, well, sometimes we laugh about that."
Related News: WATCH: Al Ittihad brutally trolls Cristiano Ronaldo after Al Nassr drops to second place in Saudi Pro League
Where does Cristiano Ronaldo's mother Maria Dolores live?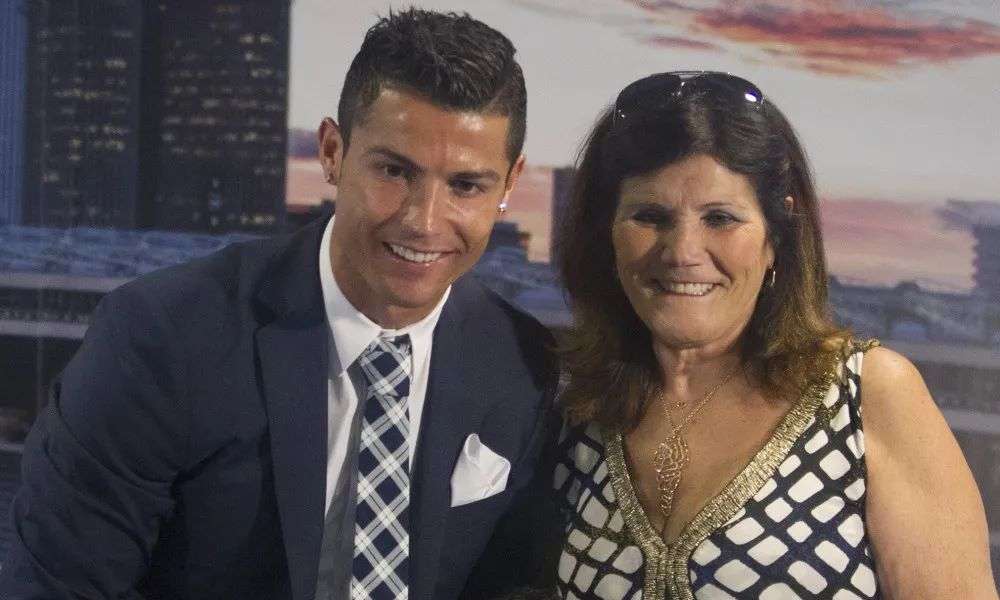 Maria Dolores, Ronaldo's proud mother, was born on December 31, 1954, in Machico, Madeira, Portugal, to Angela Spinola and Jose Viveiros. Ronaldo's father, Funchal municipal gardener Jose Diniz Aveiro, and her mother married at a young age. Hugo dos Santos Aveiro, Katia Aveiro, Elma Aveiro, and Cristiano Ronaldo dos Santos Aveiro are their four children.
What does Cristiano Ronaldo's mother Maria Dolores do for a living?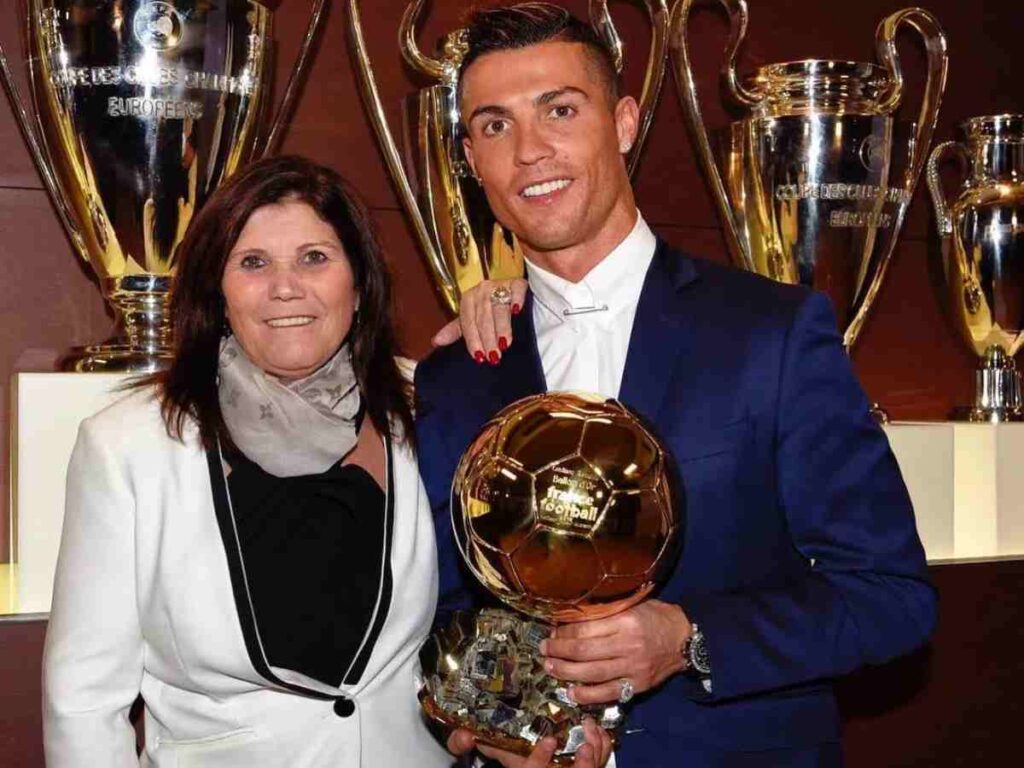 Maria Dolores is a full-time grandmother who looks after Ronaldo's children. She looks after them and posts many pictures on her Instagram account, @doloresaveiroofficial.
She was also a businesswoman. In Brazil, she owned a restaurant called "Casa Aveiro," which serves exquisite dishes from all over the world. However, in 2020, the business regretfully informed its customers that it would be closing its doors due to the coronavirus pandemic.
The multi-talented superstar mother has also made her mark in the entertainment industry. She has appeared in several television commercials, including one for the "Maggi" brand. In the animated film "Snow," she provided a voice-over for an important character. "Mother Courage," a book centred on Cristiano Ronaldo's mother's bibliography, has been published.
Maria Dolores' family and background
Maria Dolores has 4 children, namely Santos Aveiro, Katia Aveiro, Elma Aveiro, and Cristiano Ronaldo dos Santos Aveiro. The father of her children passed away in 2005 due to liver failure. She has not remarried after his death but is said to be dating a man called Jose Andrade.
Cristiano's mother is a trendy face on Instagram with 3.2 million followers and a vast fanbase. The enthusiastic lady keeps her well-wishers updated on her life posting photos of her and her family's affairs regularly. The mum-of-four beat breast cancer after being diagnosed with the disease in 2007.
Over a decade later, the mum of four was left distraught when she discovered the cancer had returned in 2019. A year later, she was admitted to the hospital after suffering a stroke. She is currently in good health, thanks to her disciplined lifestyle and radiation therapy.
In case you missed it: