Georgina Rodriguez recently took to Instagram to share a record of her ordinary "workday". In the caption of that post, Cristiano Ronaldo's lover Georgina also left a message for her critics. Georgina Rodriguez wrote in the image description, "Another wonderful day of work. They say that we rich people don't work."
Georgina and Ronaldo are active figures in social media. Both often take to social media to share a part of their life. Fans can often see what their favorite power couple is doing, from their social media post. One such instance was when Georgina posted a snap of her showing her amazing physique with her lover Ronaldo. In her caption she mentioned it to be a work day for both.
A few days ago, in an interview, Georgina reportedly broke down into tears while talking about her baby boy, who passed away during childbirth. When speaking about the mourning incident, Georgina said, "This year I had the best and the worst moment of my life in an instant. Over 40 million people follow me. But no one knows how I feel."
Rodríguez and Ronaldo announced last April that one of their twins, a son, had died during childbirth, calling it "the greatest pain that any parents can feel" in a joint statement shared on their social media accounts. The other twin, a baby girl they named Bella, survived. While concluding the topic Georgina said, "I have reasons to move on and be strong. My priority right now is my family and my children."
In case you missed: "If they can spend €900m compared to our €9m…" Luciano Spalletti slams Pep Guardiola's 'praising' remarks for Napoli
"I don't look at age"- Roberto Martinez after including Cristiano Ronaldo in Portugal squad for Euro Qualifiers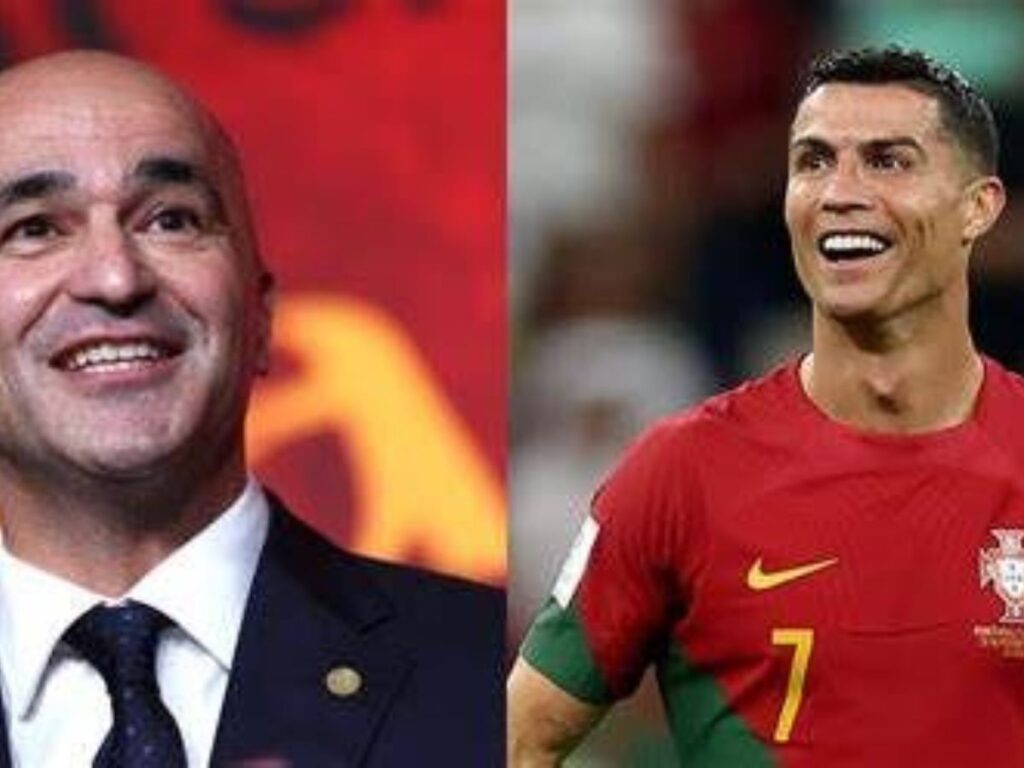 New Portugal coach Roberto Martínez included Cristiano Ronaldo in his first squad on Friday since taking over from Fernando Santos following the World Cup. The 38-year-old Cristiano Ronaldo was left out of Santos' starting lineup for Portugal's knockout-phase games at the tournament in Qatar, including the quarterfinal loss to Morocco.
Ex-Real Madrid and Manchester United star Ronaldo currently play for the Saudi team Al-Nassr. He can reportedly add to his international record of 118 goals when Portugal plays European Championship qualifiers against Liechtenstein on March 23. And will get another chance to do the same in Luxembourg three days later.
After declaring his first squad, in an interview, Roberto Martinez reportedly said, "Cristiano Ronaldo is a player who is completely committed to the national team. I don't look at age or other aspects. He has the chance to help the team and pass on his experience to other players."
Martínez joined Portugal after the Spaniard ended his six-year stint with Belgium following the team's disappointing group-stage elimination at the World Cup. He has reportedly made very few changes to the squad he inherited from Santos. Pepe, aged 40, was back again in defense, while Ronaldo was joined by João Félix, Bruno Fernandes, and Bernardo Silva as playmakers. Portugal's Euro 2024 qualifying group also includes Iceland, Slovakia, and Bosnia-Herzegovina.
Related News:
"If they want me to stay for 3 months…" Carlo Ancelotti drops bombshell statement regarding future at Real Madrid
Manchester City's Jack Grealish posts obscene picture of coffee mug on Instagram, deletes it later