The Brazilian football player Dani Alves has not stopped being immersed in controversies since he was arrested and sent to the Brians II prison in the city of Barcelona for the complaint of sexual assault that he allegedly committed against a 23-year-old woman at the Sutton nightclub in the Spanish city which led to the divorce announcement by his wife, the Spanish model Joana Sanz.
Dani Alves' lawyers denied the divorce request and assured that at no time had they received a document from the representatives of Joana Sanz to be able to separate before Spanish law from the Brazilian player. "When the magistrate orders Alves' admission to prison, she insists a lot that there is a high risk of escape here".
'Let's see, there is no will to flee, and, what's more, their children are already living in Barcelona, registered in that house that Joana Sanz abandoned and schooled," said lawyer Cristóbal Martell. The couple is still legally married also despite Sanz's recent move to the city of Madrid and other statements by the model. "It was strange that the magistrate referred to the divorce petition. I don't know where she got that from, but there is no divorce proceeding initiated by Mrs. Joana Sanz," said the lawyer.
Related: Here's how Dani Alves's lawyer plans to secure him bail using his ex-wife Joana Sanz
When Dani Alves hit back at Lionel Messi for his controversial comments on Brazil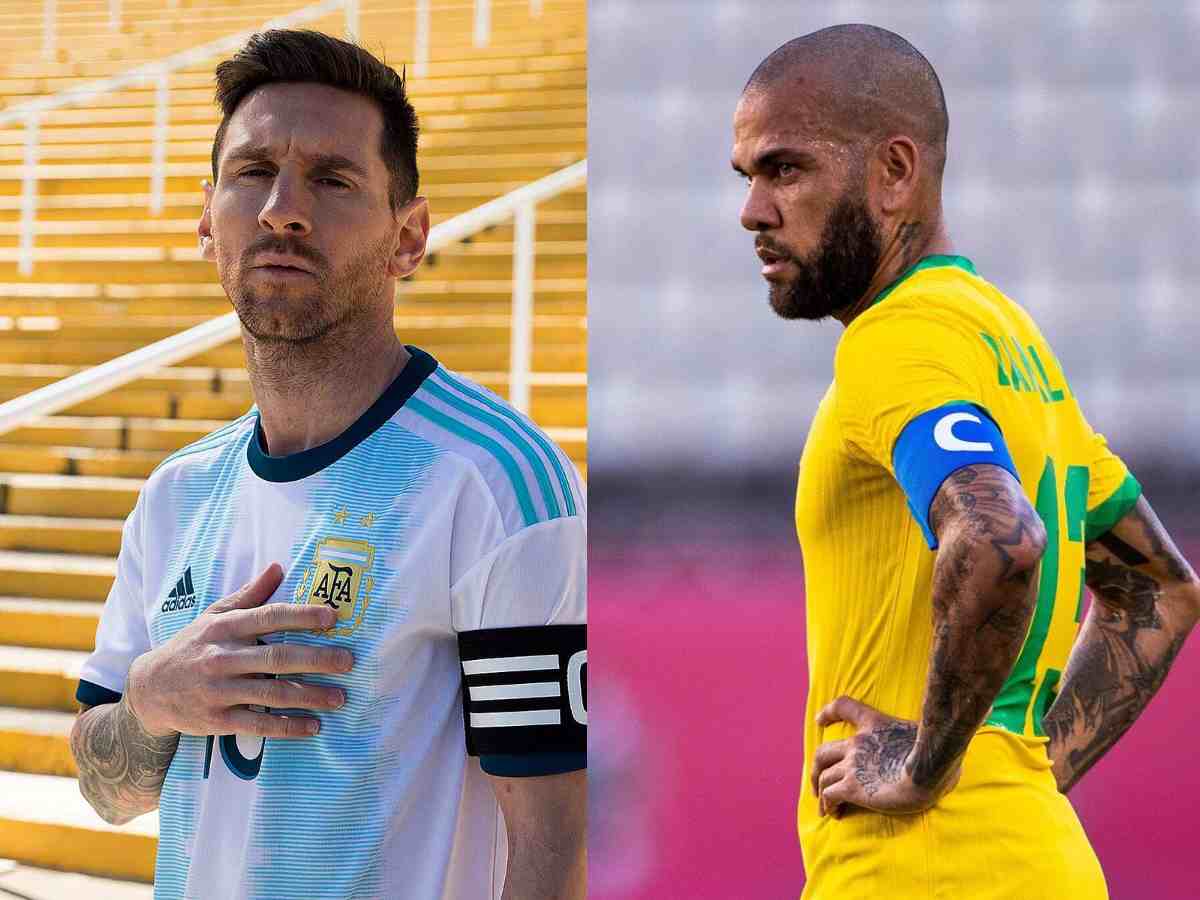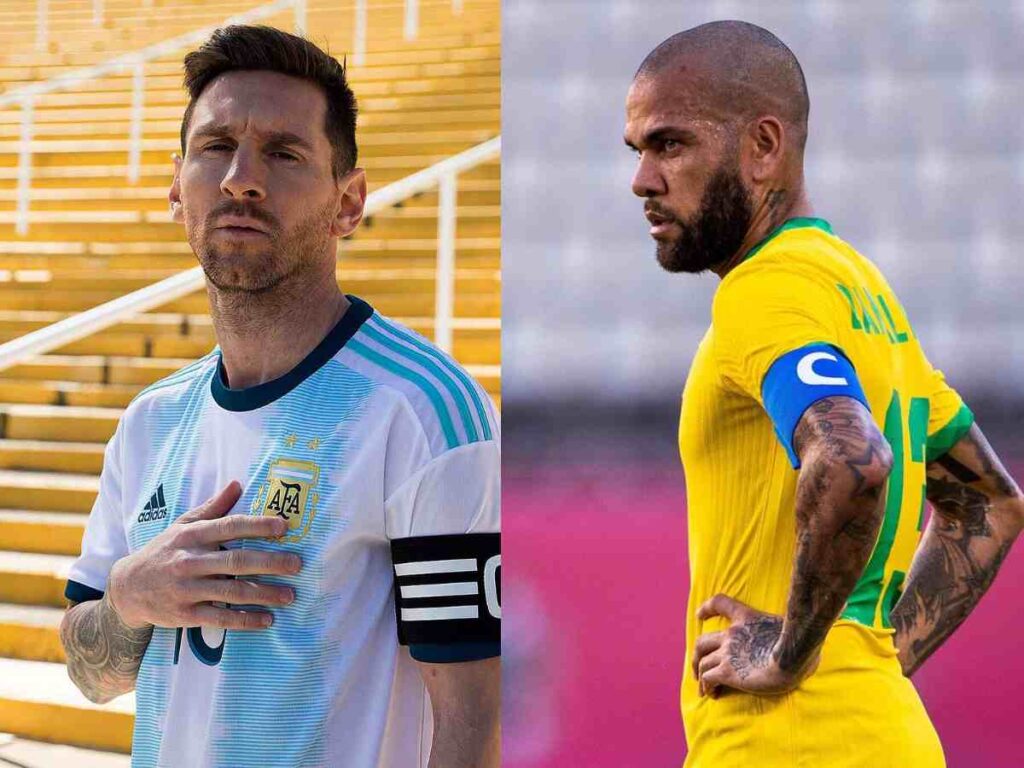 Barcelona great Dani Alves slammed former teammate Lionel Messi back in 2019 for the Argentine's accusations of corruption in the CONMEBOL and them favoring Brazil. Messi's comments came in the wake of Argentina's third-place finish in the 2019 Copa America. Argentina lost to Brazil by a 0-2 margin in the semi-finals before beating Chile 2-1 in the third-place playoff.
Messi was sent off for an altercation with Chile midfielder Gary Medel in the third-place playoff, following which he boycotted the medal ceremony along with his teammates. Dani Alves gave his opinion on Messi's accusations of the referees and CONMEBOL. "A friend is not always right just because he's a friend. You can say it in the heat of the moment, but I still won't agree."
"Firstly, he's disrespecting an institution such as the Selecao, in my view," he added. "Secondly, he's being disrespectful to several professionals who put a lot of things aside so they could be there fighting for a dream. I'm a friend who always tells the truth when it's due, and I think he was wrong for saying these things." Brazil head coach Tite hit back at Lionel Messi as well.
"The one I treated as extraordinary, as extraterrestrial, needs to have more respect and accept when he is beaten. We were harmed by referees in several games. We played fair against Argentina the whole time. I am being honest. He put huge pressure on because of his reputation." Brazil went on to win the competition, beating Peru 3-1 in the final.
In case you missed it: