Spanish legend Sergio Ramos will leave Paris Saint Germain after their final game of the season on Saturday. This was confirmed by the both player and the club on Friday. Ramos' contract, which is due to expire this summer, will not be renewed. This would make him available on a free transfer.
Ramos shared a post on his social media on Friday. In the post, he talked about his decision of leaving PSG after the last game on Saturday. His post read, "Tomorrow is a special day, tomorrow I will say goodbye to another stage of my life, goodbye to PSG. But without a doubt, PSG, the fans, and Paris were one of them for me".
It further read, "Thank you for two special years in which I was able to play in every tournament and give my all. I will face new challenges, I will wear other colors, but first, and for the last time: ¡#AllezParis."
PSG CEO and Chairman Nasser Al-Khelaifi issued a statement regarding Ramos' decision to leave the club. Al Khelaifi said, "We would like to express our immense gratitude to Sergio Ramos for the two years he has spent with us. Sergio's leadership, team spirit, and professionalism, combined with his experience at the highest level, make him a true football legend. And it was an honor to have him in Paris. Everyone at the club wishes him all the best".
Ramos joined PSG in the summer of 2021 after a 16-year-long stint at Real Madrid. During his stay in the Spanish Capital, he won five La Liga titles and four Champions League crowns. Ramos has also won the 2010 World Cup with Spain. The defender so far had made 57 appearances and won Ligue 1 titles in both of his seasons at PSG. But the club failed to make it through the round of 16 in the Champions League. Ramos announced his retirement from international duty in February after making 180 appearances for Spain. As well as the World Cup, he also won the European Championship with his Nation team in 2008 and 2012.
PSG coach Cristopher Galtier confirmed that Lionel Messi would also leave when his contract expires this summer. And according to some sources, Neymar Jr. and PSG are both open to the Brazilian forward departing this summer. Ligue 1 champion PSG are set to play the last match of their season at Parc Des Princes on Saturday against Clermont Foot.
In case you missed: "Her biggest job is grabbing bags," Renowned Portuguese TV star fires shots at Georgina Rodriguez amid break up rumors with Cristiano Ronaldo
Spanish winger set to join PSG on a free transfer this summer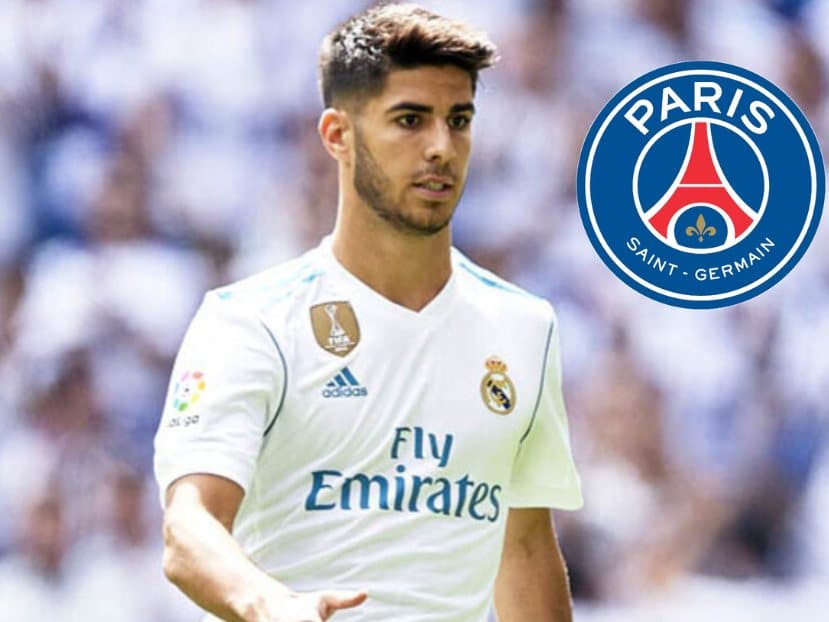 Marco Asensio is set to join Paris Saint-Germain at the end of his current contract at Real Madrid, according to reports. Asensio has spent eight years at the Santiago Bernabeu. But his contract is set to expire at the club this summer. He will not be renewing with Los Blancos. Instead, he is reportedly believed to be bound for the French capital for the next step in his career.
A contract had been discussed with Real Madrid and negotiations were ongoing since the turn of the year. But Asensio has opted against doing so. He is thought to already have a long-term agreement with PSG in place. But as of now, no paperwork has been signed between the two parties.
The proposed deal is believed to earn Asensio £8.5 million-a-year. This is made up of a base salary and further bonuses, according to reports. Real Madrid's season is yet to finish. Their final game of the 2022-23 campaign is against Athletic Bilbao on Sunday. 
The Spanish international turned down interest from Unai Emery's Aston Villa. Aston Villa was believed to be prepared to submit a lucrative alternative offer to that of the French Titans. But they appeared to have ultimately lost out to the Ligue 1 champions. Emery was keen to add star quality to his attack during the off-season. His club finished in a promising seventh position in the Premier League during his first season in charge.
This season, Marco Aseniso added a Copa del Rey to his haul of three Champions Leagues, four Club World Cups, three LaLigas, three UEFA Super Cups, and three Spanish Super Cups. The player first signed for Los Blancos in 2014. After that he spent the season on loan at Espanyol. So far he has made 285 appearances for Real Madrid, contributing 61 goals and 32 assists.
Related news :