Anthony Taylor, the referee for the Europa League final, and his family were abused and harassed by angry Roma fans who directed insults at him and threw a chair in his direction, in a video published on social media. The incident occurred at the Budapest airport. The development comes against the backdrop of Roma blaming Taylor for its penalty shootout loss to Sevilla in the final on Wednesday.
Roma coach Jose Mourinho had also lashed out at the referee and was spotted insulting Taylor in the parking lot of the Puskas Arena in Budapest as his team prepared to depart the stadium. According to a report in Football Italia, the fan that threw the chair has been apprehended by the police. The Professional Game Match Officials Limited, an English top-tier referees association, released a statement.
"We are appalled at the unjustified and abhorrent abuse directed at Anthony and his family as he tries to make his way home from refereeing the UEFA Europa League final. We will continue to provide our full support to Anthony and his family," the referees association added. Moreover, UEFA is still awaiting the referee's report from the match.
Read More: "Winner Mentality; Silver doesn't shine as gold does"- Fans hail Jose Mourinho after he tosses his runners-up medal to a young fan after losing Europa final
Jose Mourinho told to take responsibility after Anthony Taylor abuse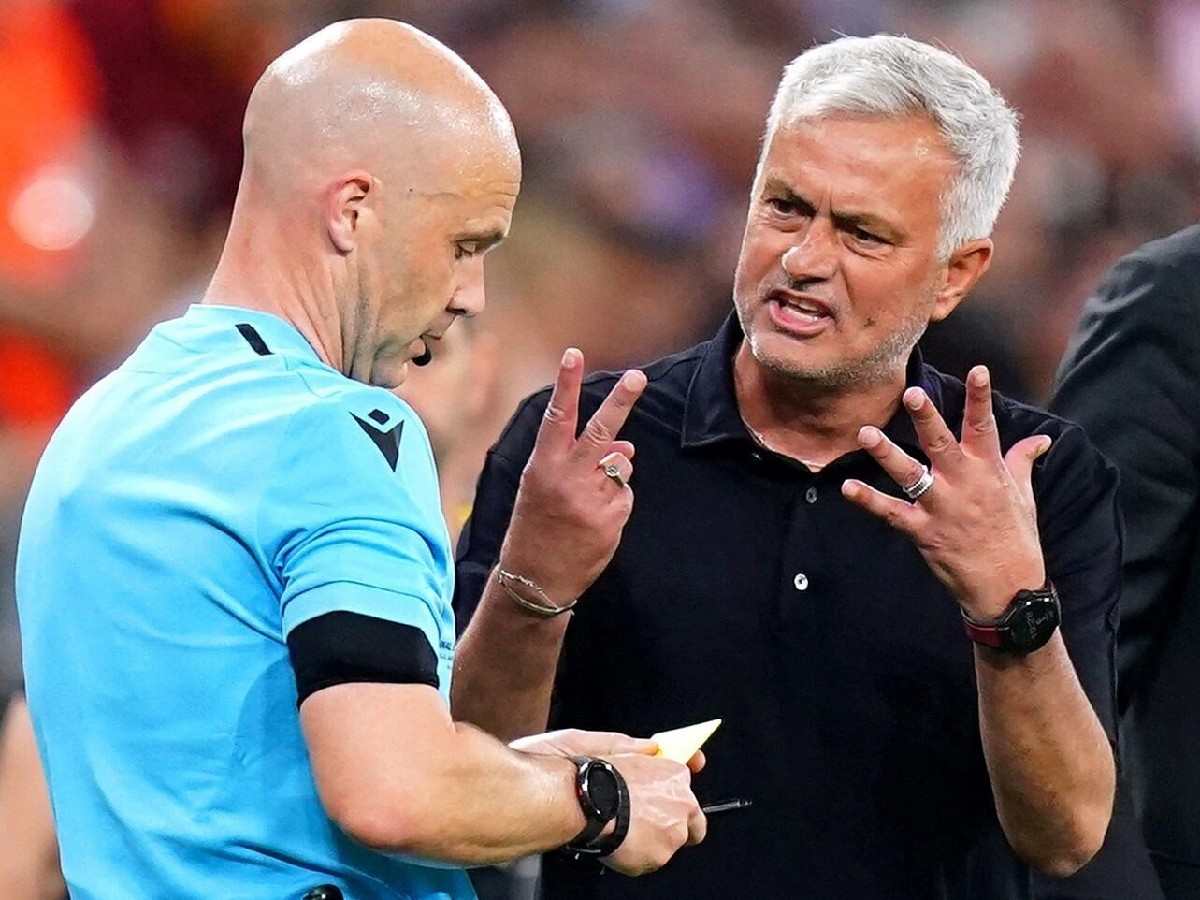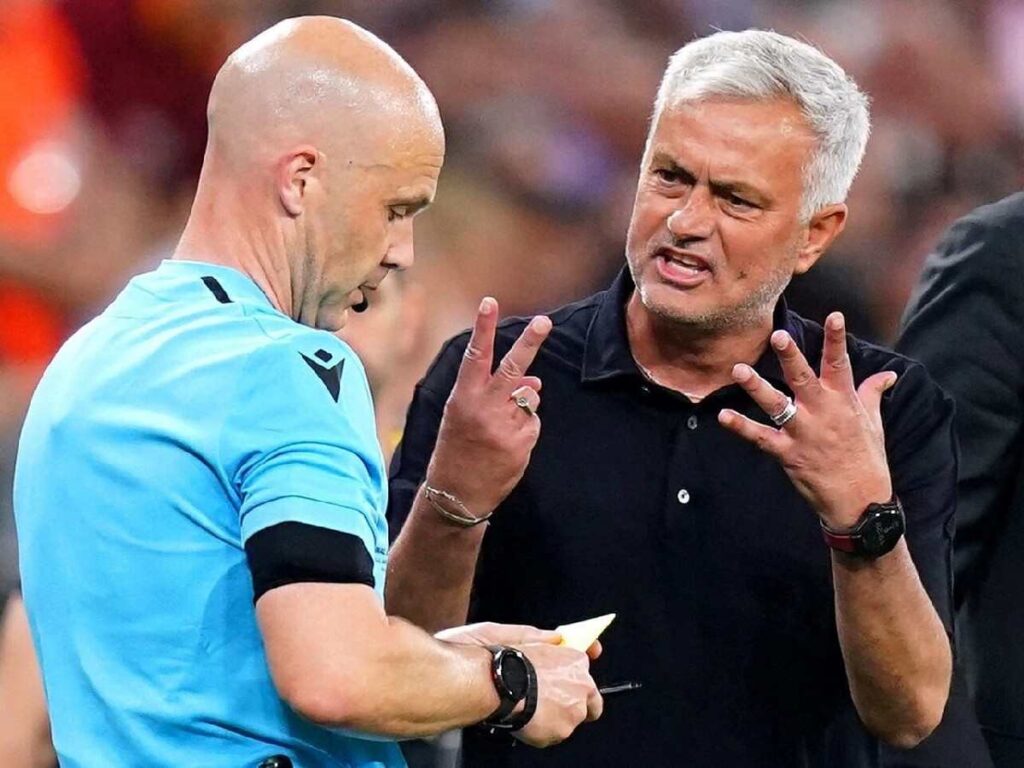 Jose Mourinho has been told he must take responsibility for the disgraceful scenes that saw Roma fans confront referee Anthony Taylor at Budapest airport according to Ref Support UK CEO Martin Cassidy, who has also expressed his fear that a match official could soon be murdered. Taylor and his family were confronted by angry supporters as they attempted to leave Hungary on Thursday night.
Bottles and a chair were thrown toward them, with security quickly ushering the group into a more secure area. The shocking incident came after Roma boss Jose Mourinho branded Taylor a 'disgrace' in the car park as he waited for him after his side's penalty shootout defeat against Sevilla in Wednesday's Europa League final in addition to hitting out at the 44-year-old in his post-match press conference, with UEFA now deciding whether to take action against Mourinho.
Many felt Taylor had an exceptional performance at the Puskas Arena, where he made a number of correct calls. Cassidy said: "It's a really worrying incident this, and we just hope that Anthony and his family are OK and are being supported properly." and added: "I think people need to recognise the consequences of what they say, what they tweet, what they do. "Look at what has happened just domestically, we've said for a long time that we fear a match official is going to get murdered and this is another step closer to that."
In case you missed it: