Although Lewis Hamilton and Mercedes have been penalized for their DRS violation ahead of the race on Sunday yet Max Verstappen feels there is more to it, especially after the Brazilian GP Sprint Qualifying. To those who missed out, the Brit climbed past P20 to P5 in just 24 laps, making sure he starts the race from P10 (5-place grid penalty already imposed).
Safe to say, it feels like the weekend has so far been about Mercedes rear wing, which Red Bull Racing believe has more to it than the punitive DRS system. Earlier reports also surfaced that Red Bull's protest to the FIA was not entirely with the DRS system. Given Verstappen's statements, it, therefore, seems that the penalised infringement was discovered by accident.
What was opinionated by Max Verstappen?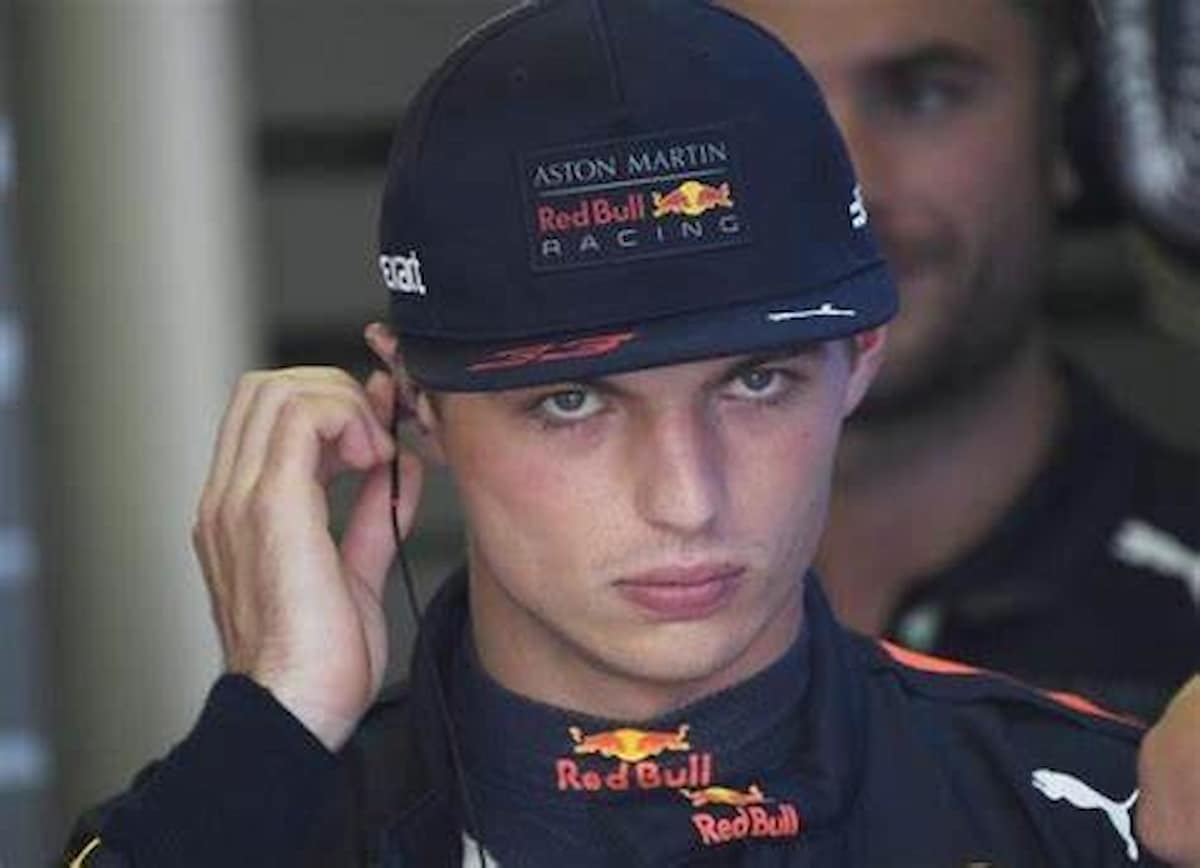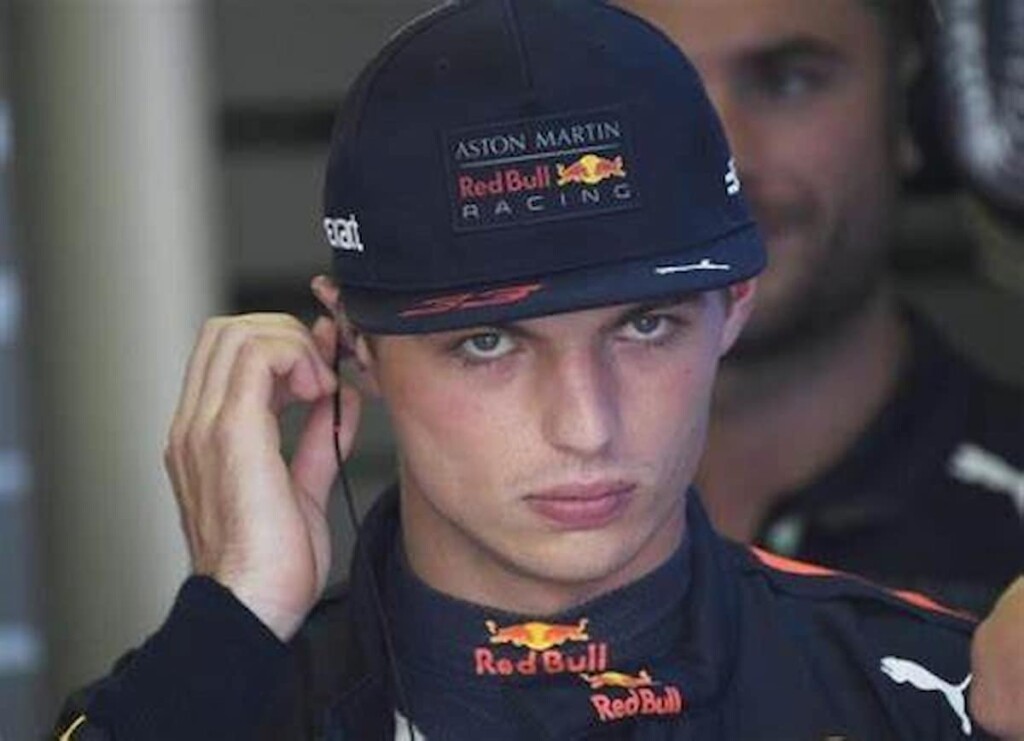 After qualifying on Friday, footage emerged of Max Verstappen touching Lewis Hamilton's rear wing.
Asked by Sky Sports why he did that, Max Verstappen stated, "We have our suspicions that something is going on there… you know at the beginning of the year we all had to change our rear wings with the pillar and the back off basically. So, I think there is still something going on with the main plane opening up and giving them more top speed.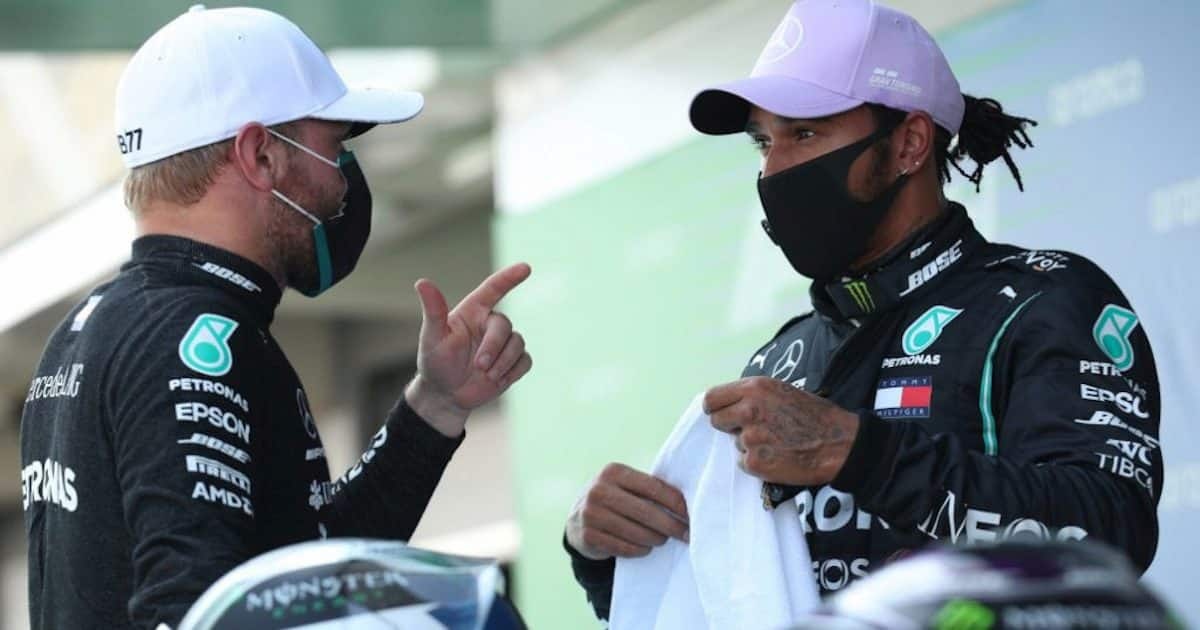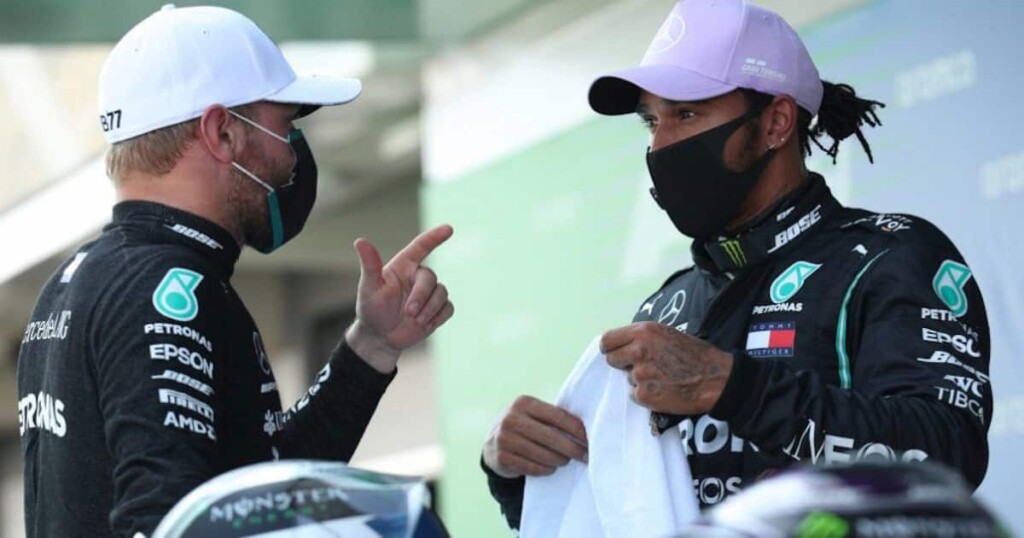 "I just look at their rear wing and there is clearly something going on," concluded the 24-years-old.
Also Read: Toto Wolff reveals degradation on Mercedes engine ahead of Brazilian GP
Also Read: Brazilian GP: Lewis Hamilton allowed new rear wing for FP2