Tiger Woods and his 13-year-old son Charlie Woods are geared up for the PNC Championship. Charlie has been impressing everyone with his sublime progress throughout the year and has become the talk of the town lately for resembling his dad in terms of his swing and the little gestures after hitting a shot.
Such has been Charlie's advancement in golfing skills that golf pundits think that he may very soon outdrive his father. Tiger was fulfilling his hosting duties alongside Dan Hicks and Paul Azinger at the Hero World Challenge in Albany. He discussed how he does not want Charlie to try and imitate his swing technique as it would not be in his best interest.
It is quite clear that Charlie will become a pro golfer one day, and that too very soon. It will be interesting to see how much can he walk in his father's footsteps given the legendary career and success that Tiger has enjoyed. Although, with Woods himself coaching his son, it's safe to say that Charlie Woods would soon start creating a nuisance for fellow golfers on golf courses.
Also read:- "Don't copy my swing," Tiger Woods advises his son Charlie Woods to find inspiration elsewhere
Charlie Woods has golf's greatest as his coach and it is paying off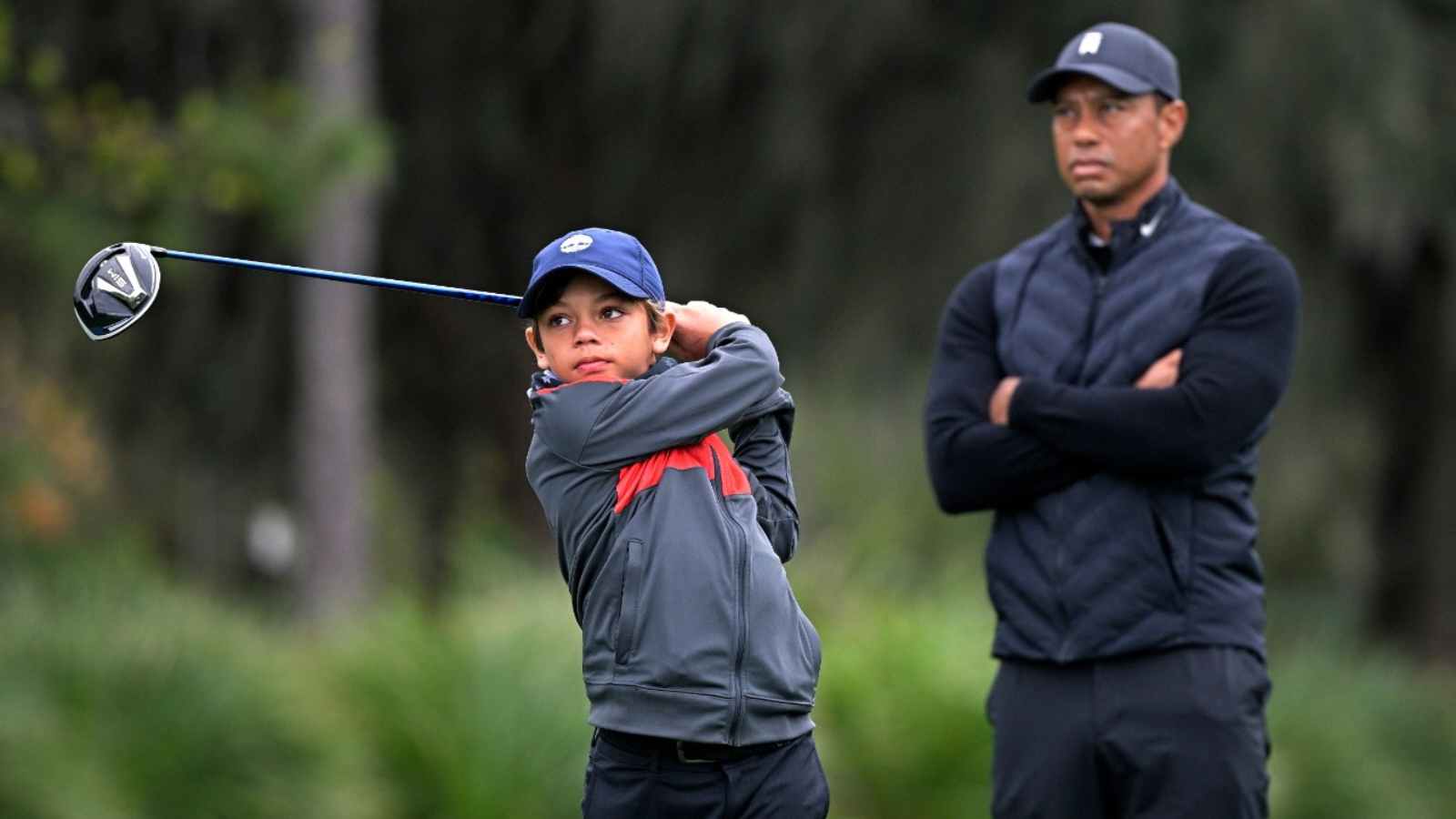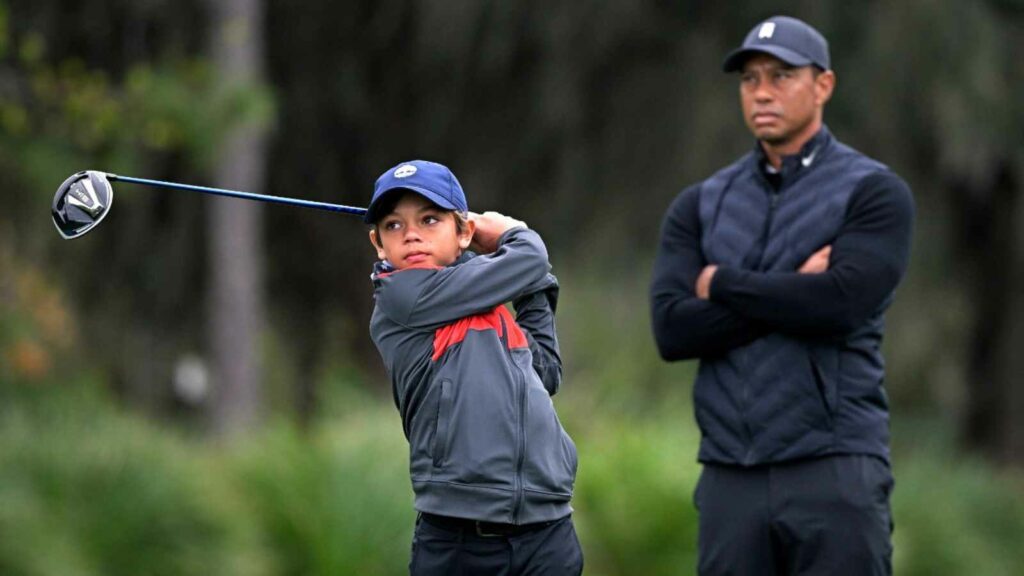 Tiger has advised his son to try and emulate Rory Mcllroy when it comes to swinging a golf club. "I told him, Don't copy my swing. Copy Rory's", said Woods. Tiger complimented Mcllroy further, saying, "Have you ever seen Rory off balance on a shot? No. Not ever." Rory must be feeling proud after this 'pat on the back' by the world's best.
Coming back to Charlie now, the 13-year-old has been developing himself into someone to watch in the upcoming time. Swinging at 117 miles per hour, the amateur is ahead of the PGA Tour average speed curve. Tiger told the NBC broadcasters that Woods Jr. even outdrove him "by a yard" when playing in Florida at the Medalist Golf Club.
Tiger dedicates his legendary career and success to his father Earl Woods, who coached him since his early childhood. Tiger trying to walk on similar lines feels that he too can play a similar part in Charlie's golf aspirations. He mentioned one of his father's illumination, "you get out what you put in". Charlie Woods still has a long way to go, but we can definitely say that he's off to a great start.
Also read:- Following in Tiger Woods' footsteps: Watch young Charlie Wood swinging it like dad
Also read:- Tiger Woods and Notah Begay III started 40 years back as the latter got sentimental in his post after seeing Charlie Woods in the…