In a candid moment at the Memorial Tournament held at the prestigious Muirfield Village Golf Club in Dublin, Ohio, Jason Day, the seasoned golfer, found himself caught on a "hot mic" camera expressing his frustration. It was a truly unexpected moment when he spoke those words, especially given the fact that golf icon and course architect Jack Nicklaus was within earshot.
Day had to work hard on the 16th hole as he wanted to avoid the bunker and at that moment his comment followed a difficult encounter. The details of this unexpected and revealing incident. Day, known for his remarkable skills on the green, faced a formidable task on the 16th hole at Muirfield Village Golf Club during the Memorial Tournament. Sentencing his ball to the bunker with his first shot, Day had to demonstrate his prowess to save par.
As he very easily put the ball into the hole, he did not realize that his moment of frustration had been very clearly captured by a "hot mic" camera. Unbeknownst to him, his candid utterance of "stupid hole" was recorded for all to hear. To his astonishment, this impromptu got the focus of none other than very famous golfing legend Jack Nicklaus.
Related: "We're competing at the highest level," Bryson DeChambeau applauds LIV golfers' triumph at PGA championship 2023
Jason Day's unfiltered frustration echoes across Muirfield village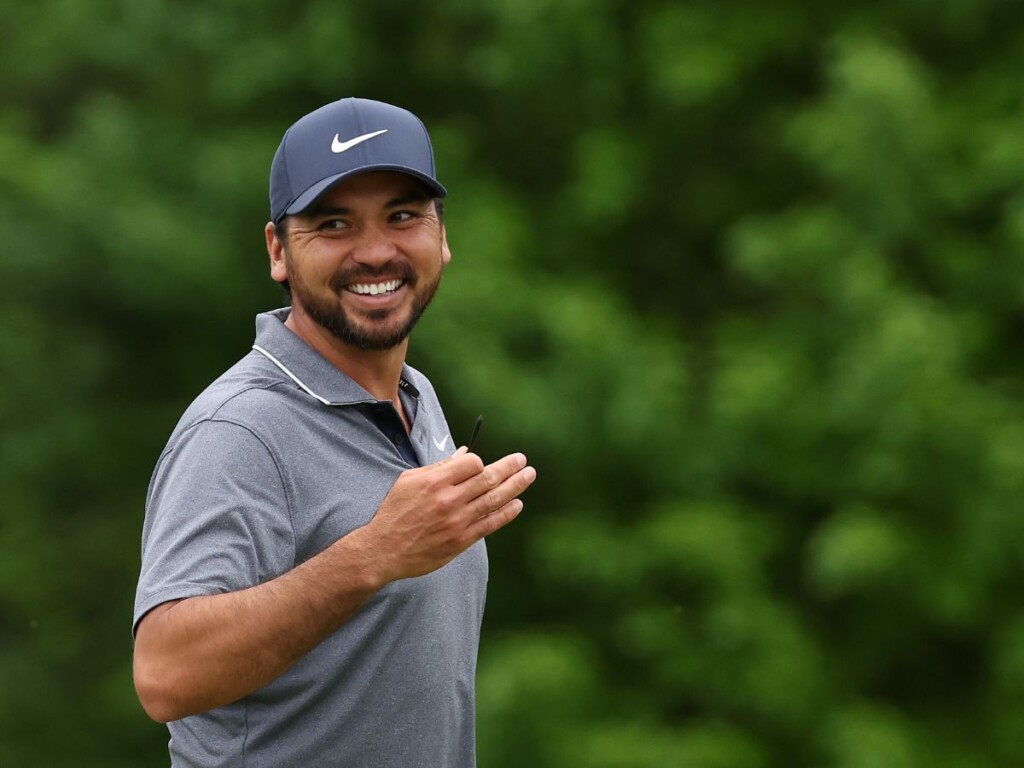 While Jason Day did not perform astounding at the Memorial Tournament and was disappointed by the overall score of +4, the main center of the issue was a different. The news took a different turn highlighting his 16th-hole comment.
Sadly, the damage was already done. Day's performance improved on the second day, but it was not enough to salvage his overall standing. Jason Day's candid remark on the hole during the Memorial Tournament exposed the underlying frustrations he experienced during his rounds. Despite narrowly missing the cut, Day's ability to navigate the challenging 16th hole and secure par was a testament to his skill and determination.
According to guardian, The unexpected presence of Jack Nicklaus, listening to Day's expression of discontent, added an intriguing twist to this incident. As the tournament continues, Day's candid moment serves as a reminder of the emotional rollercoaster that professional golfers can face and the impact it can have on their performance.
In case you missed it: