Justin Thomas had quite an eventful Valspar Championship. Things seemed to be quite fun for Thomas, as he signed golf influencer Karin Hart's chest during the tournament in Florida. Hart ran into Thomas at the 4th hole of the course, and she was elated to meet him. Hart is often known as the 'favourite golf babe' and she showed why.
Karin Hart managed to convince Justin Thomas to sign her breasts. The 15 time Major champion agreed, and signed off on her chest. In disbelief and excitement, Hart posted a photo of herself on Instagram. "You made my year," said Hart on her Instagram story, with a photo of his signature.
Karin Hart has thousands of followers on Instagram. She rose to fame last year, when she declared her love for Tom Brady when he was going through his divorce. "I'm just sitting here in my house stretching and looking at Instagram," she wrote at the time. "And I started stalking Tom Brady's page and I think I'm in love with him."
Related: "IT STINKS! I DIDN'T DESERVE IT!" PGA Tour Pro Adam Schenk rages on unlucky break at the Valspar Championship
Justin Thomas signs Karin Hart's chest after finishing T-10 at Valspar Championship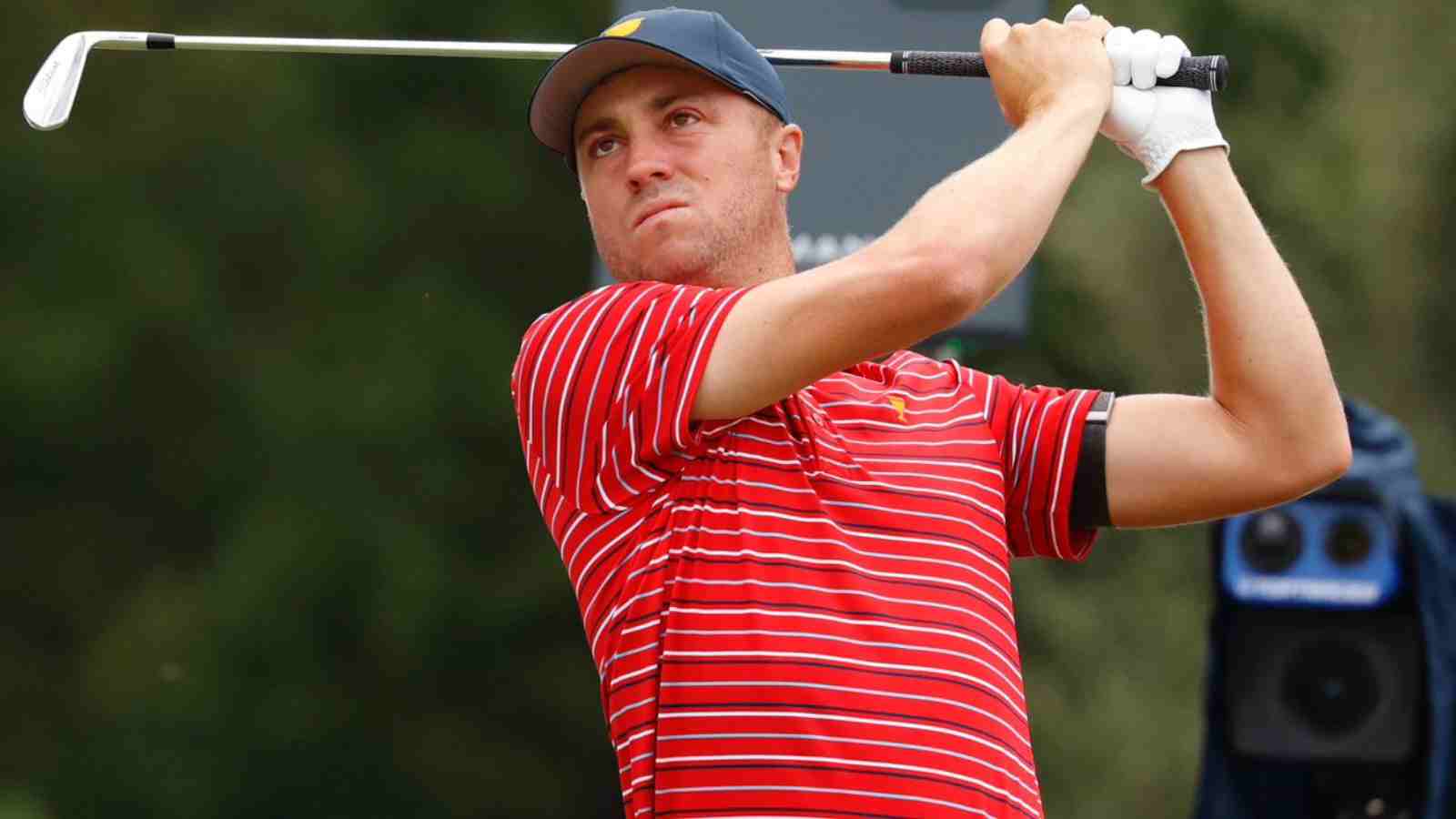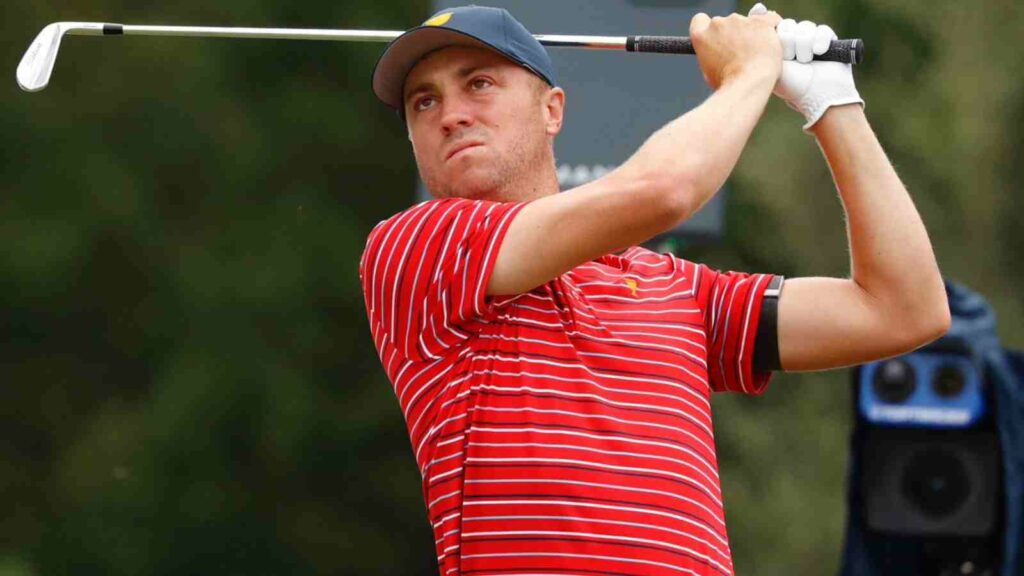 Hart played lacrosse in college, and it is where she gets her interest in sports from. Justin Thomas on the other hand, is a 15 time PGA Tour Champion. While he finished T-10 at the Valspar Championship, his eyes are set on the Masters. Thomas is vying to win the coveted green jacket, after he came third in 2020.
Justin has won 2 Major Championships during the span of his career, both being the PGA Championship. Thomas has also won the FedEx Cup championships, and will now be looking to win the Masters Championship as well. Thomas is one of the only players to win 5 times on the PGA Tour in 1 season, including a Major.
Thomas' second big victory came at the 2021 PGA Championship, where he won his second Major. Thomas has also been a part of the 2022 Presidents Cup team. He won all the four matches while being paired up with Jordan Spieth, but lost the singles. Thomas has since been on a quest to improve, with the illustrious green jacket being his ultimate goal.
Taylor Moore walked away as the winner of the 2023 Valspar Championship, after holding off Jordan Spieth and Alan Schenk. It was his maiden PGA Tour Victory, and he walked took home a cash prize of $1.5 million. There could not have been a more fun and iconic course to do so, and it will be a memorable one for Moore.
Incase you missed it:
Valspar Championship prize money payout: Taylor Moore walks away with a whopping $1.5 million on his first win
Justin Thomas to skip WGC-Dell match play, citing struggles at Austin C.C.