Paige Spiranac is hot, there's no two-way about it. The golfing influencer has raked up almost 4 million followers on Instagram through her golf-related content on Instagram. Branded as the 'Sexiest Woman Alive' in the Maxim's 2022 Hot 100 list back in June, Paige more often than not manages to be at forefront of some or the other controversy owing to her work or witty remarks.
Paige, being a former golfer played Division 1 college golf before pivoting her career as a full-time model and a golf influencer. She has always managed to attract headlines because of her steamy outfits parading through golf courses, shooting for media houses, promoting companies, or filming her IG posts.
A couple of months back, Paige shared a rather embarrassing incident when a brand deal which went south because the owners of the course had issues with Spiranac's outfit and judged it inappropriate to wear on a golf course. Speaking on her podcast – Playing a Round, Paige certainly felt a bit humiliated because of this episode.
Also read:- "Men like golf and b**bs" Paige Spiranac trolls "PURE" golf fans after being named most followed golfer on social media
Paige Spiranac faces the heat once again for her racy outfit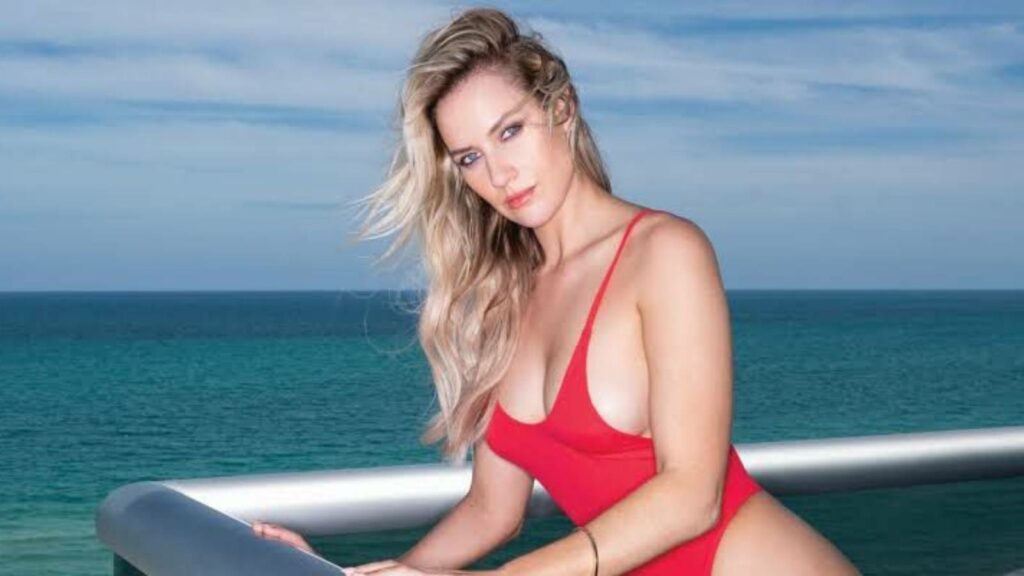 Paige elaborated a bit more, telling how she was approached by a particular golf course for a paid partnership scenario shooting for their golf course. But as she did the shoot and posted her content on social media, she was admittedly asked by the management to bring down the posts and un-tag the golf course because some members deemed it unfit.
She said – "Apparently the Karens were upset with what I was wearing… I was really upset about that because it makes me look disrespectful and they should have known the culture of their members and their membership, it just makes me look stupid". Paige stood her ground on her show as to why she was facing negative hurls thrown at her when it was the management in the first place who asked to do the shoot.
"I really don't feel like I'm doing anything wrong, but people are so butthurt over some cleavage… just because I was showing some cleavage and a little bit of midriff, it was like the world was ending" – said Paige as she explained her take. As often is the case with Paige Spiranac, she gets dragged down into controversies because of her busty figure and outfits.
As a matter of fact, Paige herself stated that she tries to be as professional as she can when doing shoots and always is respectful of the members and the crew and whatever culture they belong to. She said – "I was highly respectful of everyone there, when I was off the course walking around, I had my jacket on, all the way zipped up… When I am not shooting my content I am completely covered up". Looks like Paige might have a point there and the world of sports needs to have a macro perspective.
Also read:- Paige Spiranac's Halloween costume making fans pants UNCOMFORTABLE as her "retro outfit" hits the internet
Also read:- "It's DISGUSTING!" Paige Spiranac moans about people calling her "SL*T" while supporting infamous male golfers such as Tiger Woods, Bryson DeChambeau