Paige Spiranac has never been a stickler for clothes. And now, just like her, LIV Golf has been looking to freshen things up in the world of golf. As the new Saudi backed series is a clear opposite to the PGA Tour, its rules are also quite different. With 54-hole rounds and team plays, the biggest change of them yet is one that was recently announced- shorts will now be allowed on course.
The rule change was actually quite a welcome one for most, as athletes and fans alike felt the need to do away with old, unnecessary traditions. There were of course some that weren't the most approving, but the general trend seemed to be a positive one.
Some people liked it so much that they advised the PGA Tour to change its old rules- one of these advisors being Paige Spiranac. Spiranac is all for freedom and right of wearing whatever one wants, and she felt the same in this case.
Also read:"He can no longer use it" Cameron Smith's prime parking spot was quickly taken away by the PGA Tour
Paige Spiranac requests that the PGA tour permit shorts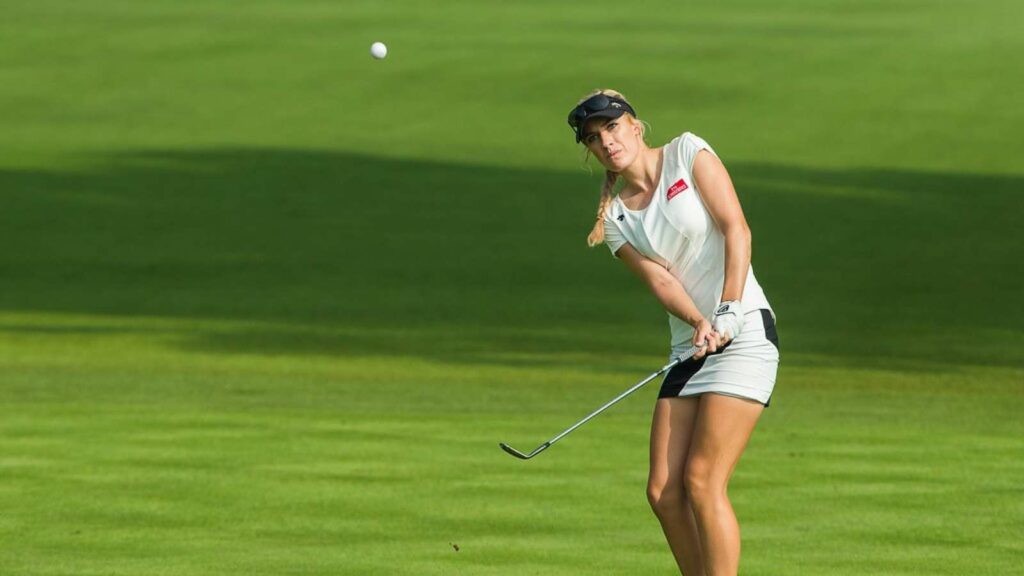 Paige Spiranac has been the centre of a lot of criticism regarding her outfits over the past several years. Spiranac however has been a big advocate for looser dress regulations. She jumped on the LIV Golf bandwagon and supported their call for shorts to be acceptable attire for players.
Spiranac posted on Twitter in support of her earlier remarks about the sport's acceptance of shorts. Why shorts are an issue in the golf world will always remain a mystery, especially to Paige, but nevertheless, LIV Golf comes as a breath of fresh air.
Also read:"Chance to be the best" – Tiger Woods clears fallacy surrounding his craze to break Jack Nicklaus' record
Also read:"How many Saudi women are allowed to wear shorts?": Twitter reacts to Phil Mickelson showing off 'refreshing' change in LIV Golf rules