Golf influencer Karin Hart, 34, rivals Paige Spiranac in terms of gaining the same influencer status and popularity in golf social media. While Spiranac's fan following is immense within the golfing fraternity, Karin Hart is also no less backing down to emerge as a star within this field.
In one of her recent Instagram posts, Karin Hart posed at a golf course, holding PXG clubs in a short white shirt and PXG-branded gray shorts. In the caption, she writes, I love you, but I love my @pxg Sugar Daddy wedges more! What's your favorite club in the bag?"
This has led to golf fans spiraling and dazed over who this alleged sugar daddy would be. She went viral recently during the Valspar Championship held in Innisbrook Resort, Flordia. Hart got her breasts signed by current World No. 1 Justin Thomas, which had "made her year."
Related: "It's all disgusting sexual stuff" – Golf sensation Paige Spiranac reveals dark side of being in spotlight
Paige Spiranac's rival Karin Hart leaves a coded message about secret sugar daddy on Instagram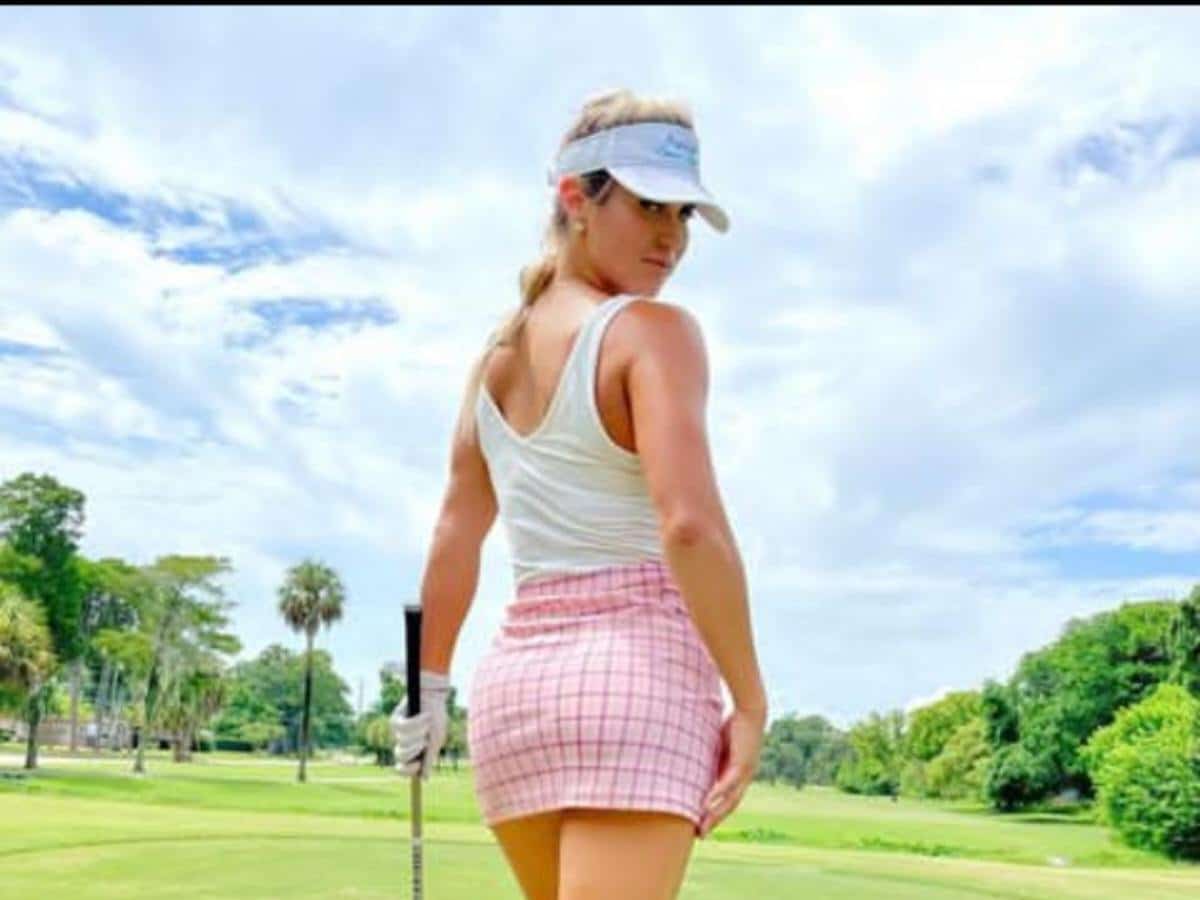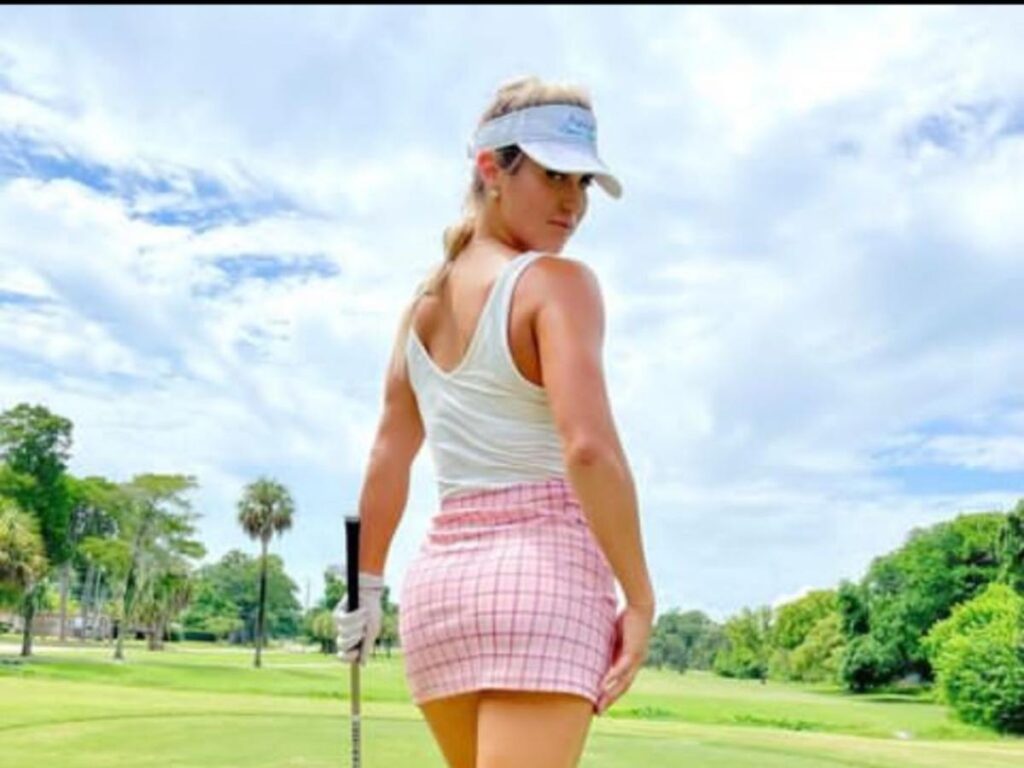 Karin Hart is well on her way to becoming as successful an influencer as Paige Spiranac. She has 156k followers and describes herself as "your favorite golf babe." However, she has a lot of catching up to do to reach the level of Spiranac, who currently boasts a massive social media following on all her platforms.
In the comments to Hart's picture, one fan writes, "Naughty (fire emoji)."
Another fan writes, "Eyyyyyy karumbbaaa [fire emojis]."
A third fan is particularly concerned about the 'daddy' in question and writes, "That sugar daddy will live a couple years."
Hart has been engaged in playing golf since 2015 and says that she fell in love playing the game the very moment she touched a club for the first time. She also manages her own company called iHart Marketing in Florida.
Paige Spiranac, on the other hand, is a veteran golfer, having played college-level golf in the United States and the Cactus League. While she could not capitalize on her chance to enter the LPGA Tour in 2016, she has now found several other means to engage with the sport she loves.
Recently, Paige has decided to open her Premium content site, Only Paige, offering exclusive golfing advice and a sneak peek into her shoots for her fans. The subscriptions come in monthly for $9.99 or yearly packages for $ 99.99.
In case you missed it:
"This made me gag!" Paige Spiranac talks about how Will Zalatoris amazed her at the WGC Match Play 2023
Paige Spiranac sends open invitation to golf enthusiasts to join her masters pool and play with the best