Tiger Woods and Snoop Dogg's pictures went viral on social media during the 2004 Spike TV's 2nd Annual Video Game Awards. The picture of Woods wearing a completely not-his-style of clothing caught the attention of his fans like wildfire.
Fans claim that because they had never seen Tiger Woods in this outfit, the photograph became well-known. He wore a horizontally tilted fedora, garish chains, and an extraordinarily flamboyant fur coat.
Also read:Top Australian course rejects LIV Series as Greg Norman's development plans for '23 suffer setback
Snoop Dogg says golf is garbage without Tiger woods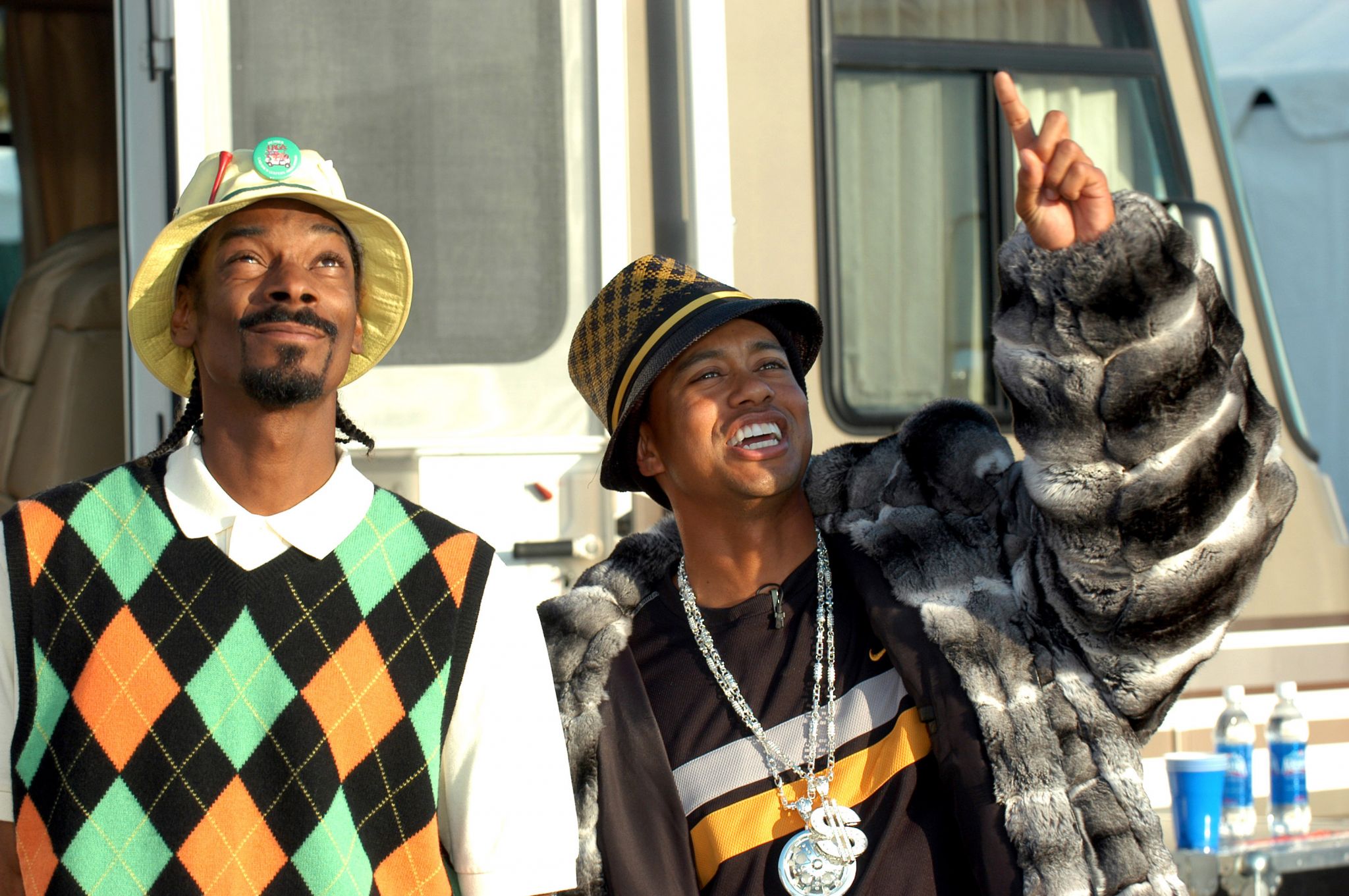 Who would have thought that Snoop Dogg was so into Tiger Woods? "I'm really tight with Tiger, so it's a fantastic thing that Tiger Woods is coming back (at the Hero World Challenge), dude," Snoop Dogg remarked. "Without him, golf is a waste of time. Nobody watches it. Ratings dropped. It ain't as fly as it used to be."
Tiger Woods' 2005 season on the PGA Tour was nominated for a best sports game at an awards show presented by Snoop Dog. These images have been dubbed Woods' alter persona by fans. The photos were taken during a skit at the Santa Monica, California-based 2004 Spike TV Video Game Awards.
All the online buzz began with this person(the tweet below). When he shared a picture of Woods wearing this outfit on Twitter, it was almost 3000 times retweeted because of how amazing it looked. Others believed it to be a fraud.
A fan tweeted that these photographs need to have an oral history. 15 years ago, it was all for a skit on Spike TV. There is your history.
Also read: "Too toxic" tag hits the LIV Golf as Apple TV turns down its streaming
Also read: "Is Rory going to take offence?": Paige Spiranac elicits Twitter reactions after advising PGA Tour to follow LIV Series shorts rule