Tiger Woods has come up with a rather perplexing solution for the golf community's peace talks- Greg Norman to exit the stage from LIV Golf. While the statement made by Tiger has gained much traction, there is another well-known personality who means the same when asked for a solution. Any guesses? Well, it's obviously the world no.1, and currently holding the PGA Tour's fort strong – Rory Mcllroy.
The discussion right now is widespread, however, what Greg's disassociation from the LIV breakaway circuit really means for the PGA Tour is a 'Pandora's Box', that needs to be opened. The conjecture that is widely highlighted and evident in the statements is that the PGA isn't in the mood for any negotiation with Greg Norman.
However, Greg Norman has played an essential role in building LIV Golf from the ground up into a success and his creativity helped the series endure the storms that hit them. With an extremely complex situation, the solution feels rather arduous. There has been much said against the current LIV Golf CEO and Commissioner who hasn't left any stone unturned.
Also read:- "Greg's got to leave"- Tiger Woods CALLS OUT Greg Norman in another STAUNCH effort against LIV Golf
Tiger Woods and Rory Mcllroy making an aversion to Greg much evident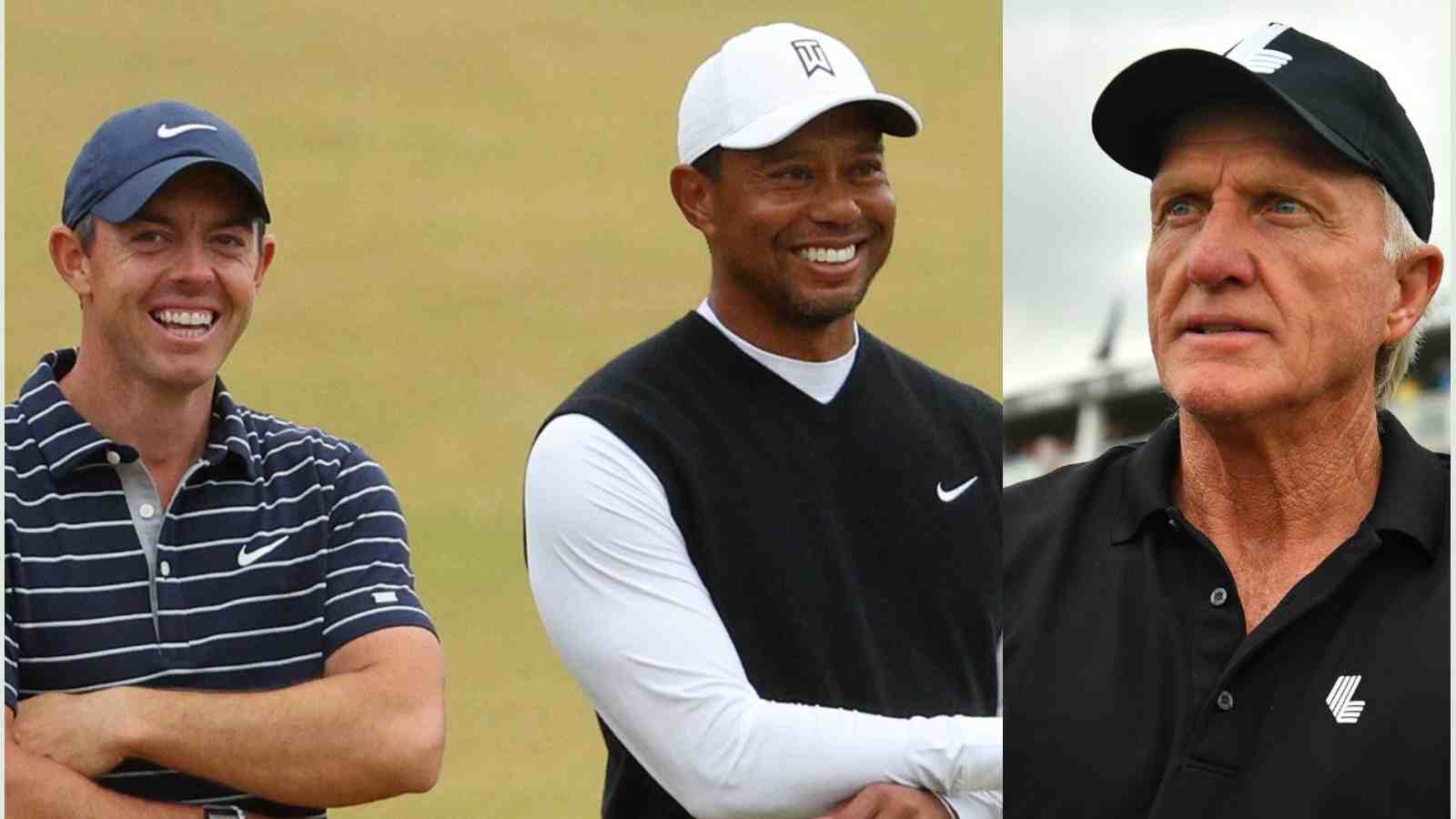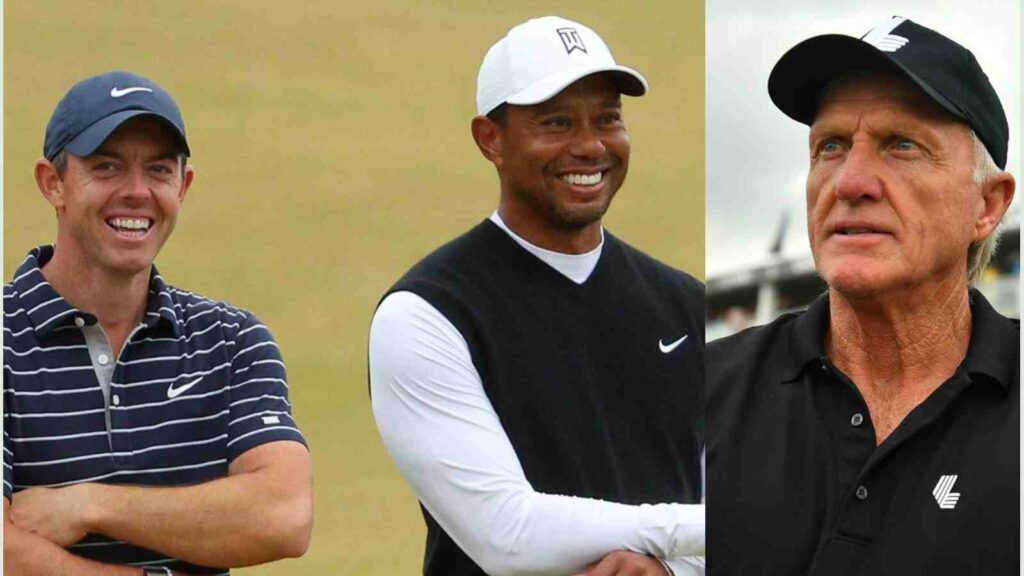 Rory Mcllroy and Tiger Woods echoed each other and said, as per Golf Digest, prior to DP World Tour Championship in Dubai, "I think he [Greg] just needs to exit stage left." Rory also acknowledged the fact that Greg has been instrumental in LIV's success saying, "he's made his mark." Tiger Woods had a pretty similar stance, quoted a nearly similar statement, first expressing his concern against the litigation that is preventing both parties from arriving at the negotiation table.
Furthermore, Mcllroy didn't shy away from quoting the antagonism that the PGA Tour has towards Greg, making it clear while saying, "I think now is the right time to sort of say, 'Look, you've got this thing off the ground, but no one is going to talk unless there's an adult in the room that can actually try to mend fences.'"
"There is no willingness to negotiate if you have litigation against you," said Woods on similar lines to Mcllroy. By the looks of how everything seems at the moment, it makes sense as to why the prime golfers at the PGA Tour have arrived at the ONE-STEP solution. It will be interesting to see how Greg Norman counters this public call out from two of golf's greatest superstars, and whether he sacrifices himself in the long run for the greater good of LIV Golf.
Also read:- Tiger Woods and Rory Mcllroy got a slew of CREDIBLE superstars to invest and pump up their joint venture
Also read:- "Pretty ugly"- Tiger Woods blasts LIV Golf for ANIMOSITY towards the PGA Tour