Tiger Woods has been carrying the game of golf on his back for decades. No matter what personal tragedy struck him and whatever embarrassment he had to go through in his personal and professional life, no one can deny that Tiger is the ultimate G.O.A.T of the game and fans just go into a frenzy when they see him play those shots with elegance and the poise in his stance.
Tiger Woods has been marred with continuous injuries time over time which has impacted his game-playing time. Although Tiger is still undergoing rehab for the injury he sustained in a car crash in 2021, he's reportedly confirmed his presence in the latest venture of 'The Match' where he is all set to team up with fellow American superstar – Rory Mcllroy.
Tiger definitely has had a tough year and there were several reports that he'll retire because of the heavy toll his body took owing to continuous injuries. Dismissing those rumors, much to the relief of his fans, the 15-time major champion conveyed that he would take time off in order to take care of his body, get fit, and possibly be back on the course later this year or at the start of 2023.
Also read:- Tiger Woods and Rory Mcllroy got a slew of CREDIBLE superstars to invest and pump up their joint venture
Will anyone be able to trump the dynamic duo of Tiger Woods – Rory Mcllroy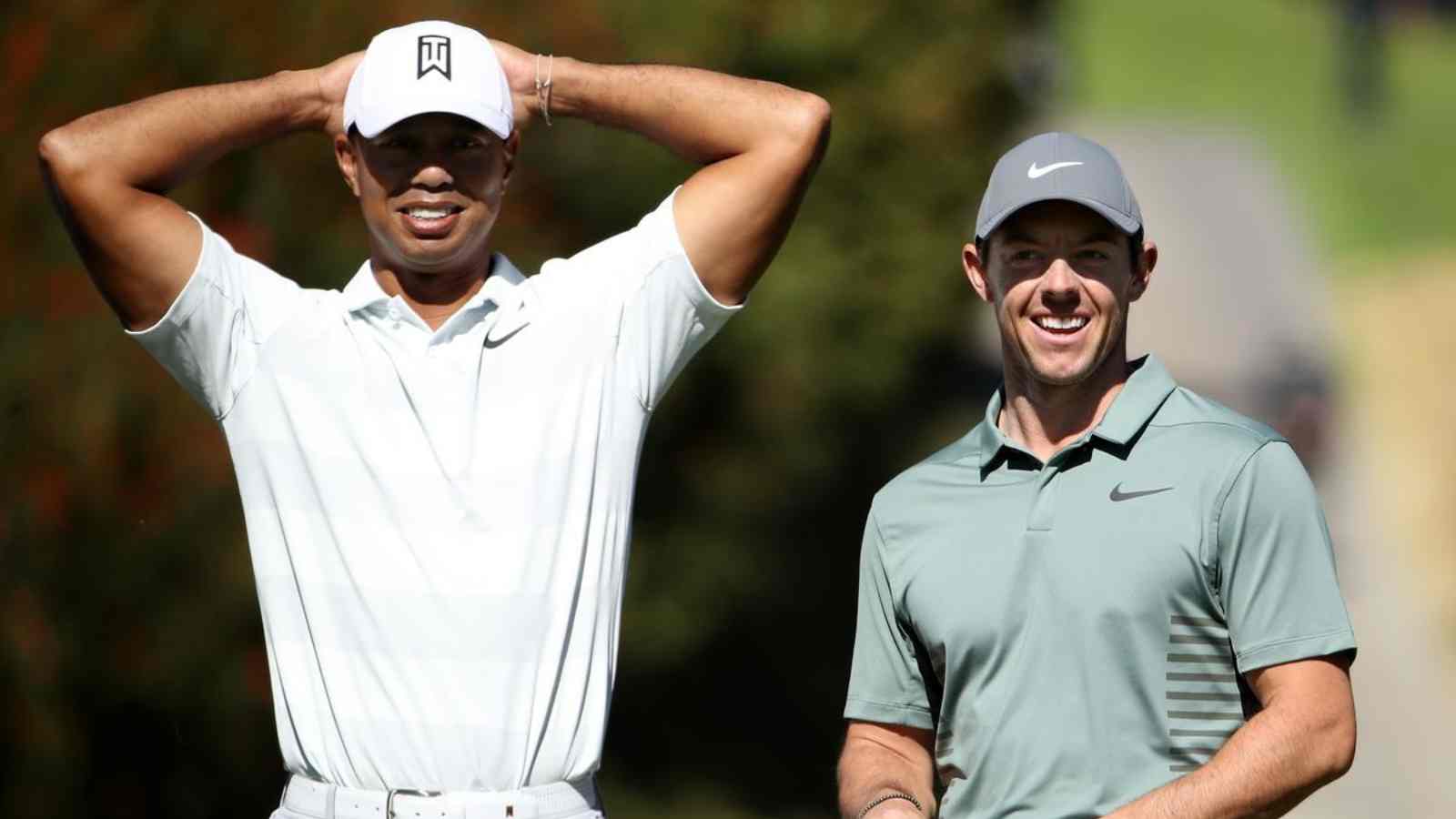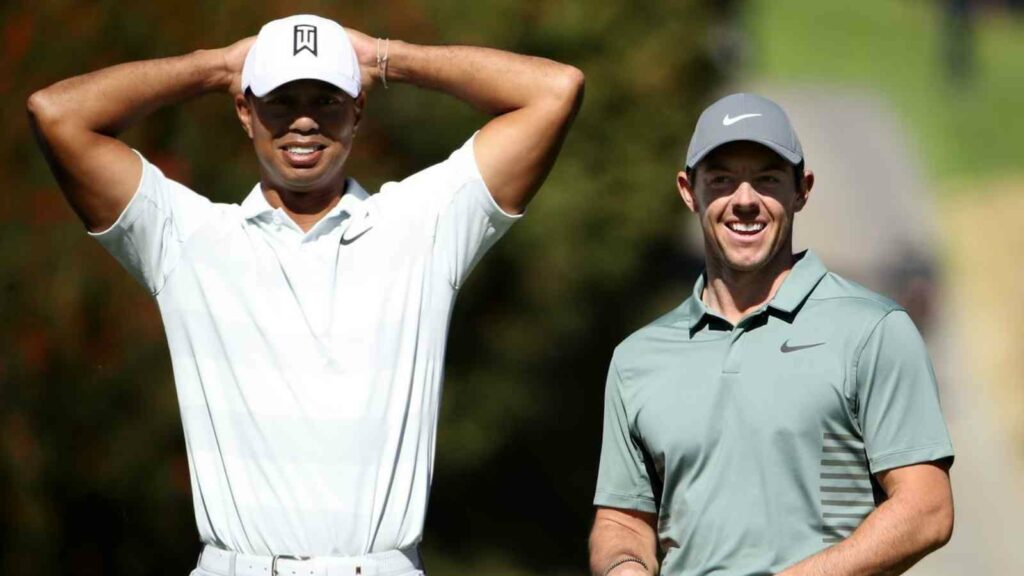 'The Match' will feature other rockstars of the game too notably Justin Thomas and Jordan Spieth. Although joining their skills and forces, the Woods-Mcllroy due will definitely have to work hard to live up to the hype surrounding their partnership if they are to become triumphant. This would be Woods' third participation in 'The Match' after his previous appearances in 2018 and 2020 where he squared off with Phil Mickelson and co. both times.
Woods was found stating – "People have no idea what I have to go through and the hours of the work on the body, pre and post, each and every single day to do what I just did. It's a struggle just playing the three events I played this year. That in itself was something I'm very proud of. I was able to play these three events, considering what has transpired." Woods is still skeptical about playing in the Hero World Challenge, a tournament of his own making.
Seems like time is certainly catching up with the all-time great as he struggles to make his comeback and register his presence at the course on a regular basis. Whatever may happen, one thing is for sure – the world hasn't seen the last of Tiger Woods. 'The comeback will always be greater than the setback' is the philosophy for Tiger Woods to follow at the moment.
Also read:- "You only get wet once"- How Tiger Woods owes his triumphant mentality to his father
Also read:- Are Michael Jordan and Tiger Woods still friends?