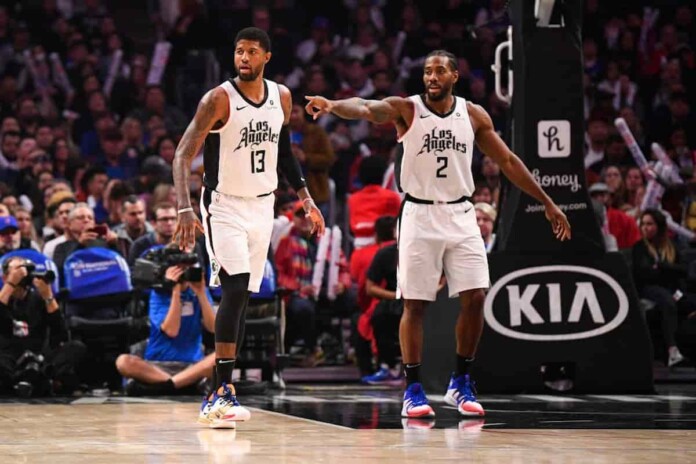 Paul George led the Los Angeles Clippers with 20 points and 10 rebounds and Reggie Jackson scored 19 points to ensure win number 47 as the slumping Charlotte Hornets lose their 4th game of the previous 5. Kawhi Leonard had 16 points and nine rebounds for the Clippers, who are jockeying for playoff position in the Western Conference.
The NBA's best 3-point shooting team this season lived up to expectations as the Los Angeles Clippers made 21 of 45 shots from beyond the arc. 
Paul George drops 20 to lead Los Angeles Clippers past Charlotte Hornets 113-90
LaMelo Ball had 18 points and seven assists for the Charlotte Hornets  in their regular-season home finale. Charlotte never really had a chance with guards Terry Rozier and Devonte Graham combining to shoot 4 of 20 from the field and 2 of 13 from beyond the arc. 
Despite the loss, the Charlotte Hornets remained tied with the Indiana Pacers for eighth place in the Eastern Conference, but own the head-to-head tiebreaker with Indiana.
Former Charlotte Hornets forward Nic Batum, who was booed relentlessly by fans during the game, gave the Los Angeles Clippers some breathing room with back-to-back 3-pointers to close out the third quarter and give the Clippers an 84-77 lead. 
Los Angeles Clippers stayed hot in the fourth quarter, using drives and kickouts to knock down open 3s and build a 21-point lead, sending fans streaming to the exits with about 4 minutes remaining in the game.
The LA Clippers outscored the Hornets 29-13 in the fourth quarter. 
Also Read: Atlanta Hawks clinch playoff spot after beating Washington Wizards 120-116
"We have been shooting it great all year," Leonard said. "I'm just happy guys are being aggressive and making the right play. (The Charlotte Hornets) were packing the paint and we had a lot of double teams, so once we kicked it out, we were knocking down shots." 
Also Read: Portland Trail Blazers win their 5th straight game; top Utah Jazz…