M.A. Chidambaram Stadium, situated at Chepauk, Chennai, is the home ground of the four-time champions Chennai Super Kings (CSK) since the inaugural season of the Indian Premier League (IPL) in 2008. Established in 1916, it is the second oldest stadium in India after Kolkata's Eden Gardens and has a seating capacity of over 50,000.
Previously, it was called Chepauk Stadium or Madras Cricket Club but it got its present name from M.A. Chidambaram Chettiar, who was the former president of the Board of Control for Cricket in India (BCCI) and also was the president of the Tamil Nadu Cricket Association (TNCA).
It underwent renovation in 2010 at the cost of Rs 175 crore and was completed in 2011. But in 2015, the Supreme Court issued orders that a part of the stadium should be demolished because the renovation violated public safety. Three stands were sealed and were finally opened in March 2020.
The pitch used to help the fast bowlers, but now aids the spinners the most. Nine out of the top wicket-takers at this venue are spinners, and the only fast bowler on the list is Kapil Dev.
Related: Fans call Virat Kohli and Anushka Sharma 'best couple' at Indian Sports Honours 2023
IPL and other notable records in M.A. Chidambaram Stadium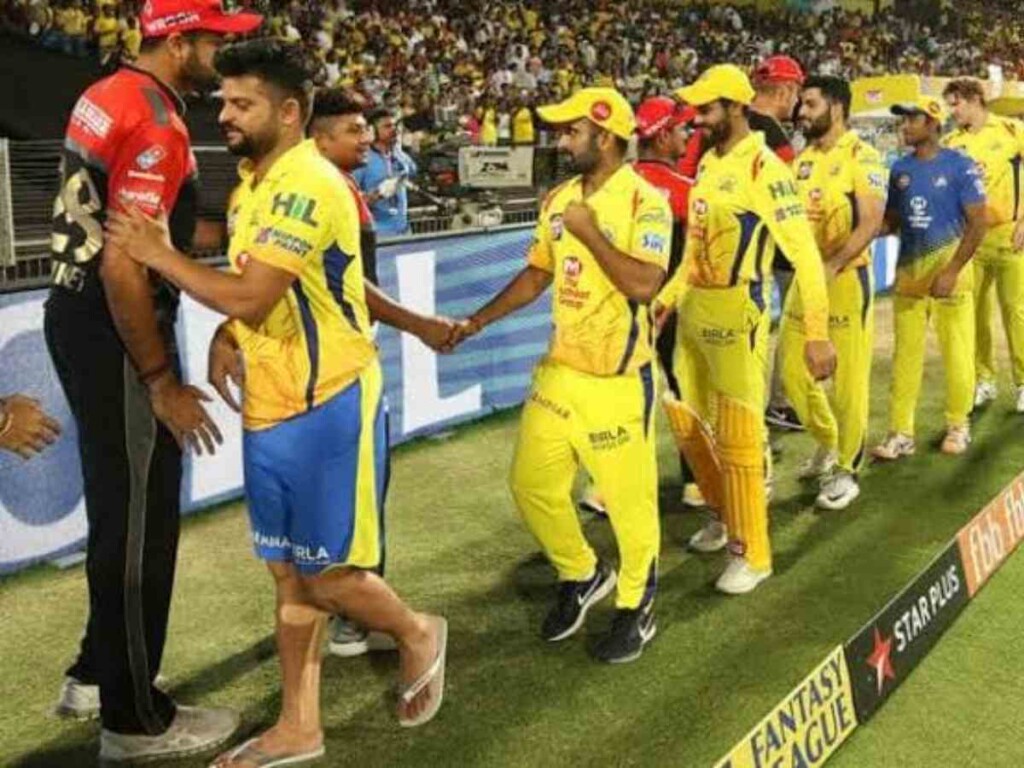 The first-ever international match was held in M.A. Chidambaram Stadium was in 1934, a Test match between India and England, which the latter won by 202 runs. The first-ever Ranji Trophy match was played here in 1936. Since its establishment, it has been the home of the Tamil Nadu cricket team. It has hosted seven Men's ODI matches across three World Cups (1987, 1996, and 2011), plus it also played host to the 1997 Women's Cricket World Cup semi-final.
Here Virender Sehwag had slammed his 319 against South Africa. Sunil Gavaskar surpassed Don Bradman's 29 Test centuries here. It also witnessed the second-tied Test in Test history in a 1986 India versus Australia Test.
Now to the Indian Premier League (IPL) records, the stadium has staged 67 matches. The highest innings total was 246, scored by CSK, while the Royal Challengers Bangalore (RCB) scored the lowest total of 70. Former CSK star Suresh Raina has amassed the most runs here (1506), while Shane Watson slammed the highest score here (101). Ravichandran Ashwin had the most success with 46 wickets. But Andre Russell registered the best figures of 5/15.
CSK under MS Dhoni will open their campaign against defending champions Gujarat Titans on March 31 at the Narendra Modi Stadium in Ahmedabad.
In case you missed:
"You should not compare him with Sanju Samson," Kapil Dev backs Suryakumar Yadav, says management should give him more chances
"When it comes to the World Cup, you can't have family commitments," Sunil Gavaskar wants Rohit Sharma to play every ODI game before World Cup