Jimmie Johnson is arguably the GOAT of NASCAR. The record seven times cup champion dominated the sport at its peak fame and competitiveness. A case for his fellow seven times cup holders, Richard Petty and Dale Earnhardt Jr., can be made in the greatest-ever debate. But, the era and level of domination give Johnson the edge.
Many factors allowed JJ to conquer the NASCAR record books. He drove the No:48 car for Hendricks Motorsports, one of the most successful teams in the cup series. He had Chad Knaus, one of the greatest crew chiefs ever, to manage his team. He was surrounded by vast resources and a competitive driver's lineup in HMS that included Jeff Gordan and Mark Martin, amongst many. Most of all, he was a supreme talent.  
Mark Martin, a former teammate of Johnson and NASCAR Hall of Famer, has revealed the secret behind Johnson's success. He told the RACER in an exclusive interview that JJ's work ethic and commitment outside of the driver's seat to the team made him stand out.
"Let me tell you something — his deal and success was commitment. One hundred percent commitment and that's outside the driver's seat. Many people can wheel their race cars, but the thing that set him apart from the other greats was how hard he worked at it and how much he put into it outside the driver's seat," Mark Martin said.
Also read: Formula 1 world champion Max Verstappen reveals he 'struggles to watch' NASCAR due to this reason
Mark Martin never credited Jimmie Johnson enough for his success in the earlier parts of his career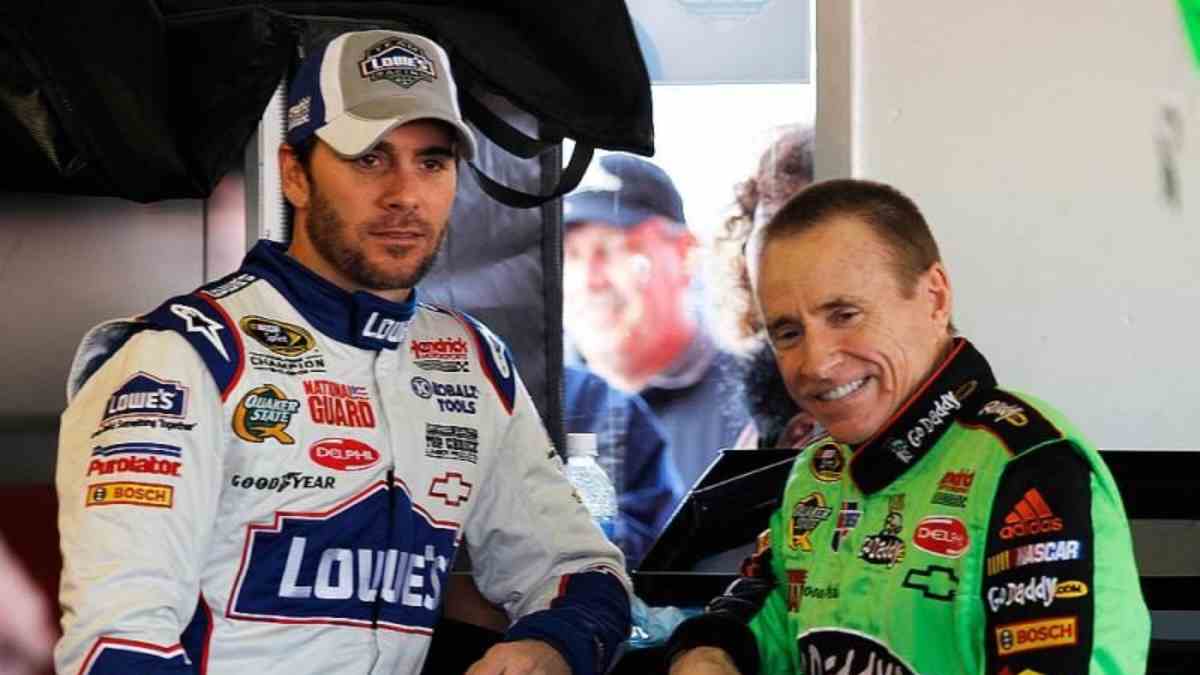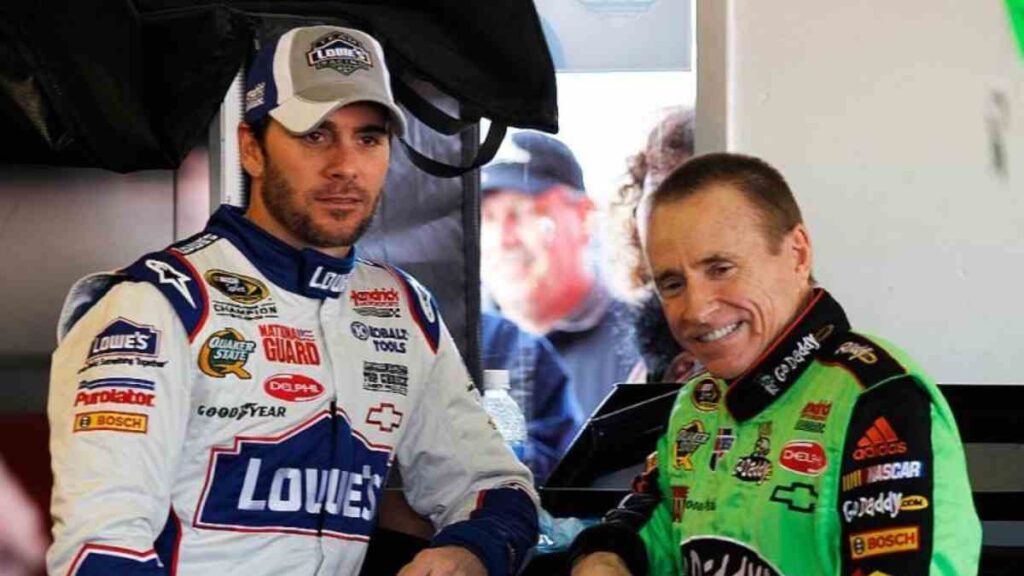 Mark martin, like many, never really appreciated the impressive performance Johnson produced soon after joining HMS. He revealed that instead of crediting Jonhson, he praised his crew chief Chad Knaus for the overwhelming success of the No:48 team.
"Because I wasn't super focused on him, I didn't see what Jeff Gordon saw. When he started driving the 48 (car), and the success came immediately and overwhelming, my first thought was, 'That's Chad Knaus.' Because I didn't have any other explanation, and I wasn't looking at it close enough. So, I kind of played that off for years that it was Chad Knaus," said Mark Martin.
Mark Martin discovered the true greatness of Johnson when he joined him in HMS. They spend three years together, from 2009 to 2011. He said that his work ethic Johson has made him outstanding among many talented drivers.
"Then I became his teammate and discovered why he was one of the greatest of all (time). He showed some incredible talent and driving skills, but there are a lot of really talented race car drivers. What set Jimmie apart from the other greats was his worth ethic," added Mark Martin.
Also read: NASCAR Twitter rates Austin Dillon's 2022 season
Also read: Tyler Reddick ENVIES the 'special treatment' Kyle Busch is getting from RCR