Mike Dragich, an MMA fighter, recently became a local hero after he wrestled a 10-foot alligator to the ground in Florida. Netizens reacted to the brave attempt of the 33-year-old fighter to get rid of the gator terrorizing a local elementary school.
The elementary school in Jacksonville, Florida, reportedly noticed a ginormous alligator in its premises and called on the authorities for help. Florida's fire and rescue officials called on Mike Dragich as a licensed 'Gator Trapper,' to capture the gator. Dragich showed up in the school parking lot where the gator lingered. In front of a cheering crowd, he leaped onto the alligator to subdue it.
Dragich tried grabbing the beast's tail a few times, but after unsuccessful attempts, he decided to trap its neck using a catch pole. Officials finally subdued the animal with Dragich trapping his neck, and they took the gator away from the school.
Mike is an amateur middleweight fighter with four amateur fights with a record of two wins and two losses. He last fought at the Premiere Fight League 35, where he knocked out Jaguar West in the first round. He is also a former US Marine and runs an organization that salvages veterans suffering from depression.
Mike talked about his recent rendezvous with the 10-foot-long alligator, revealing more details regarding the incident. "We get there. I walked through the gate. And boom. There it was just ready to go right there in the parking lot,…There are a lot of comments saying I look like Stone Cold walking up to this alligator," he said. Fans reacted to the amazing bravery of the MMA fighter on Twitter.
Related: UFC middleweight title contender hails 'genius' Andrew Tate after sensational BBC interview
Netizens react to Mike Dragich subduing a 10-foot-long alligator in Florida's elementary school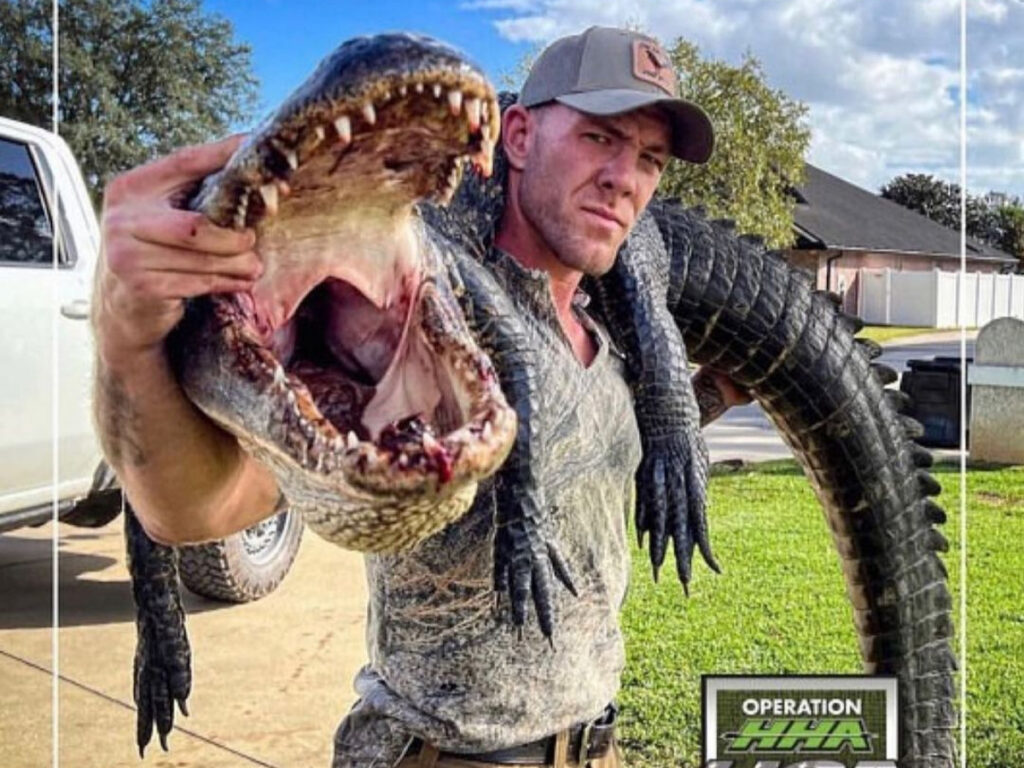 The video of Mike Dragich taming the alligator went viral on social media. Thousands of accounts and media houses covered the incident showing the bravery of the 33-year-old MMA fighter. Here are some reactions on Twitter:
Mike credits his calm attitude while handling the alligator to his experience in fighting. "A lot of fighters will understand that when you go to the cage, you're nervous," he says. "But once that cage door closes, you gotta be focused and honestly that's what I remembered from that night." Mike Dragich and his bravery will be remembered on the internet space forever.
In case you missed it!